Sgt Darrell Heatherly

Feb 10 1942 - June 6 1967

A Classmate, a Friend, a Fellow Soldier






"This flag pole was dedicated to Sgt. Heatherly by veteran Spec 4 John W. Turner who served with him in the 541st Transportation Company in Vietnam. It is located in a garden at John's home near Pittsburgh Pa."




This is Darrell's Grave Site in Springfield Tennessee





Below Pictures are Darrell in Vietnam with some of his 541st Buddies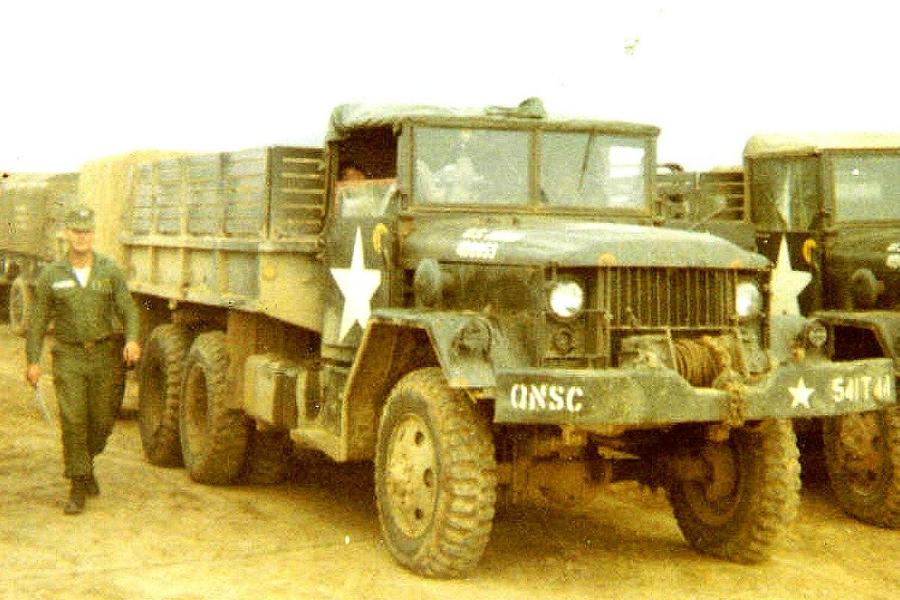 Darrell getting ready for a Convoy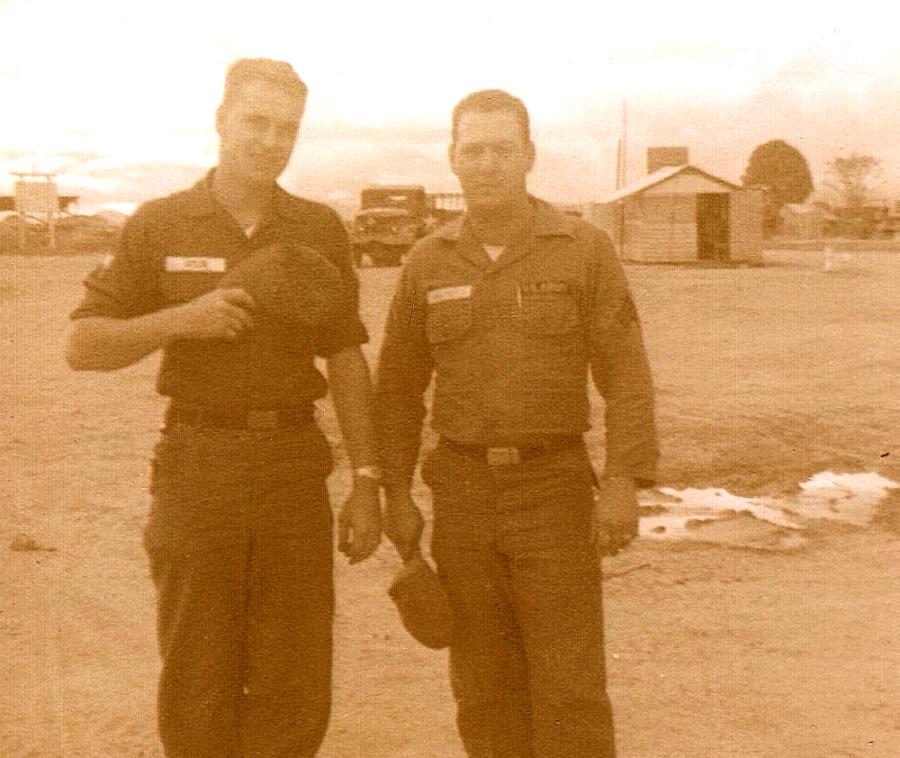 Spec Taylor and Sgt Heatherly








Butch Tielsch, Joe Treadwell, and Darrell Heatherly



This is where the attact happened that took Sgt Heatherly life


---


The below is from his Memorial Service in Vietnam.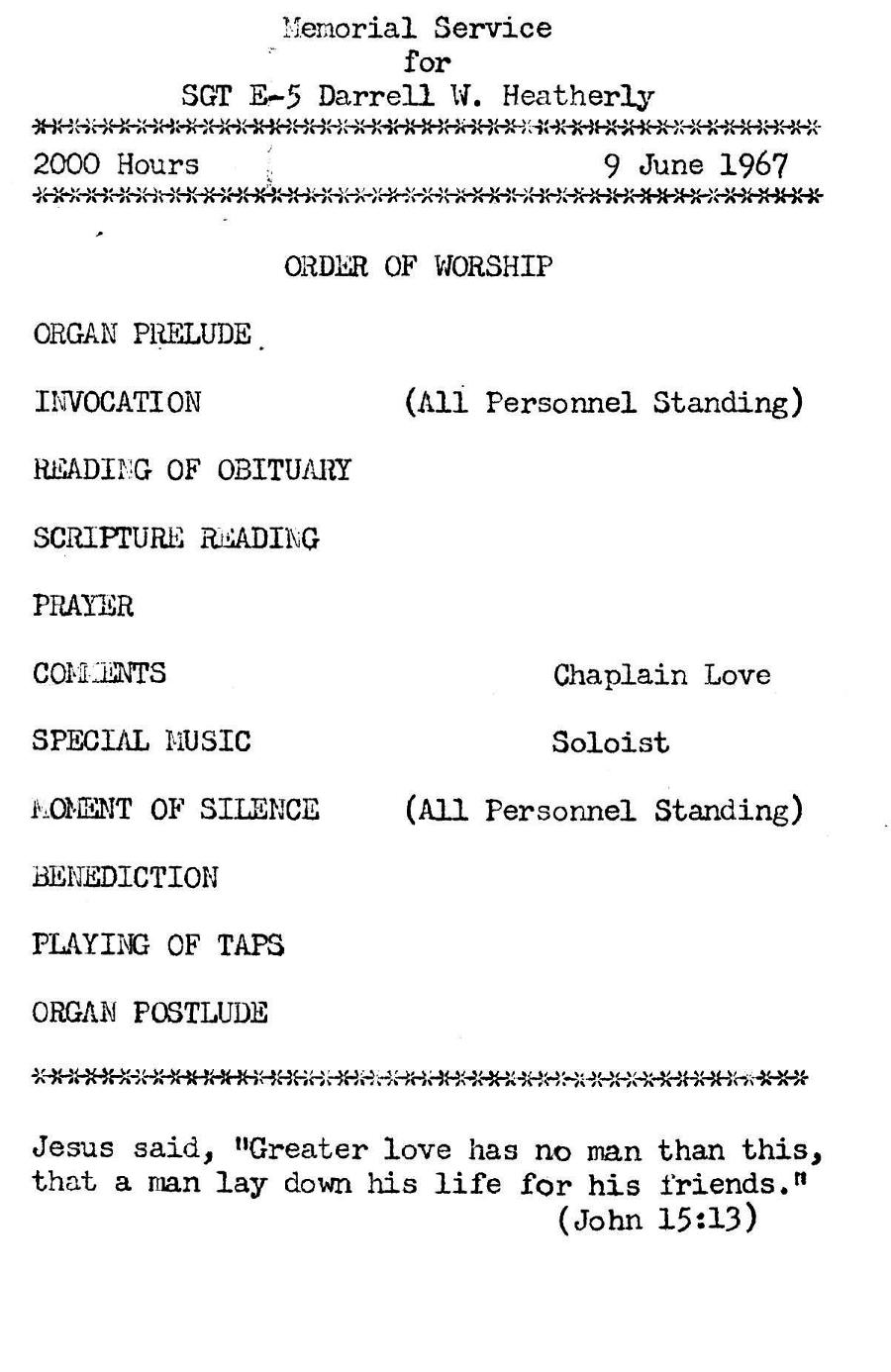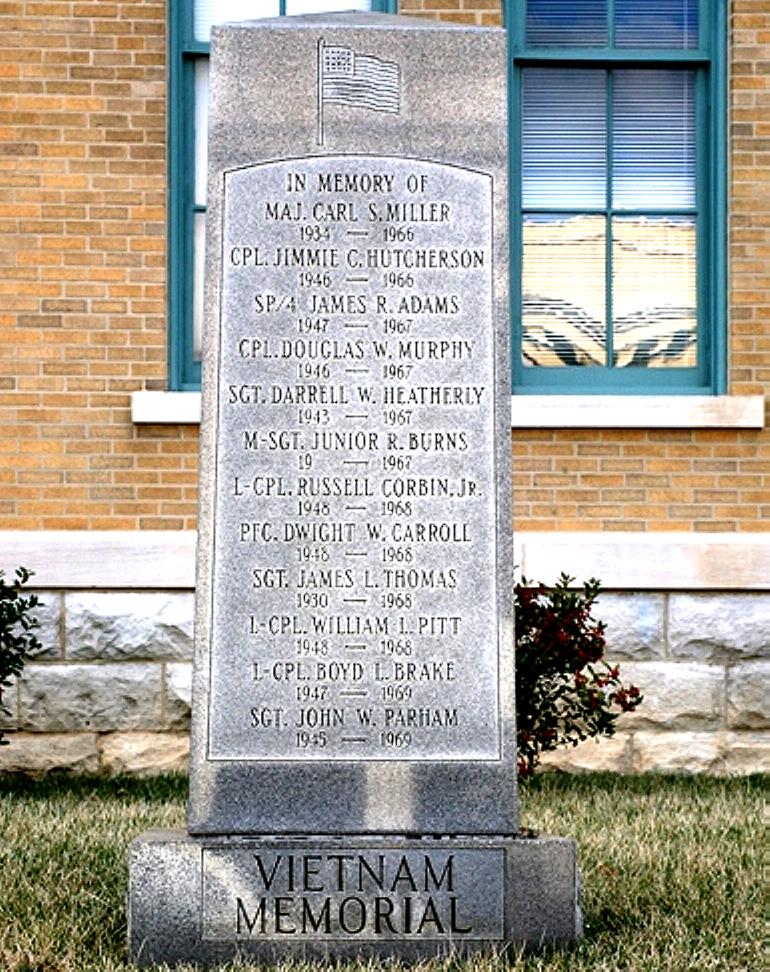 This is the Vietnam Memorial at the Springfield Court House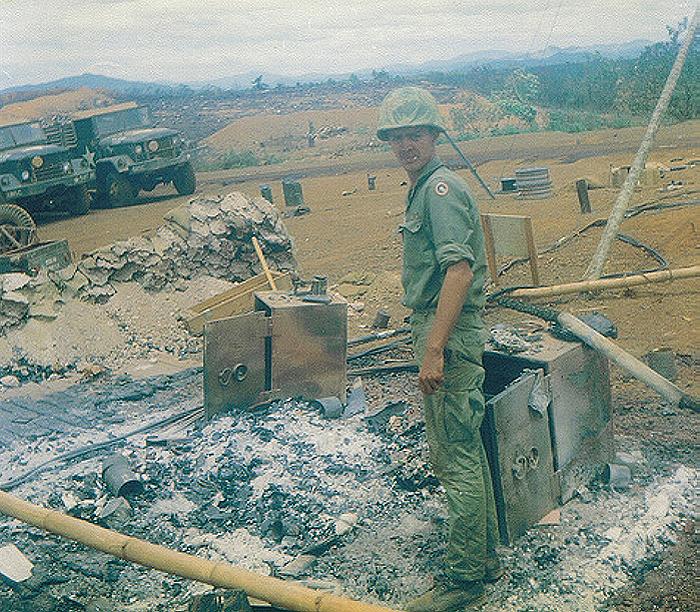 This is the camp in Bong Son where Sgt Heatherly was killed


---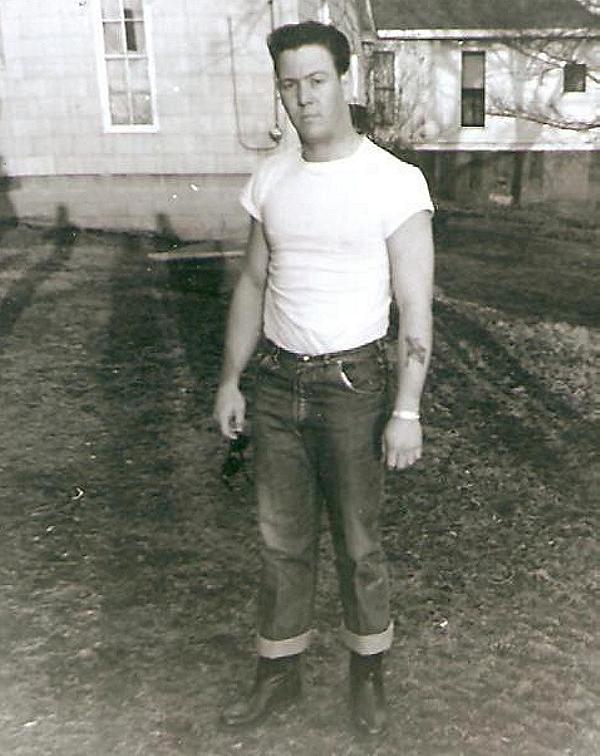 Darrel in 1963




Darrel in Korea 1961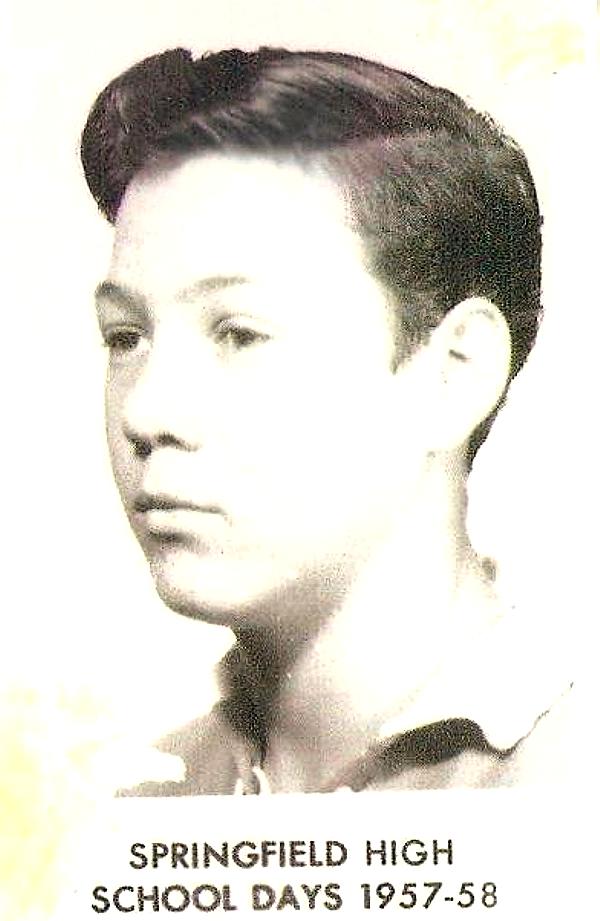 Darrel in Springfield HS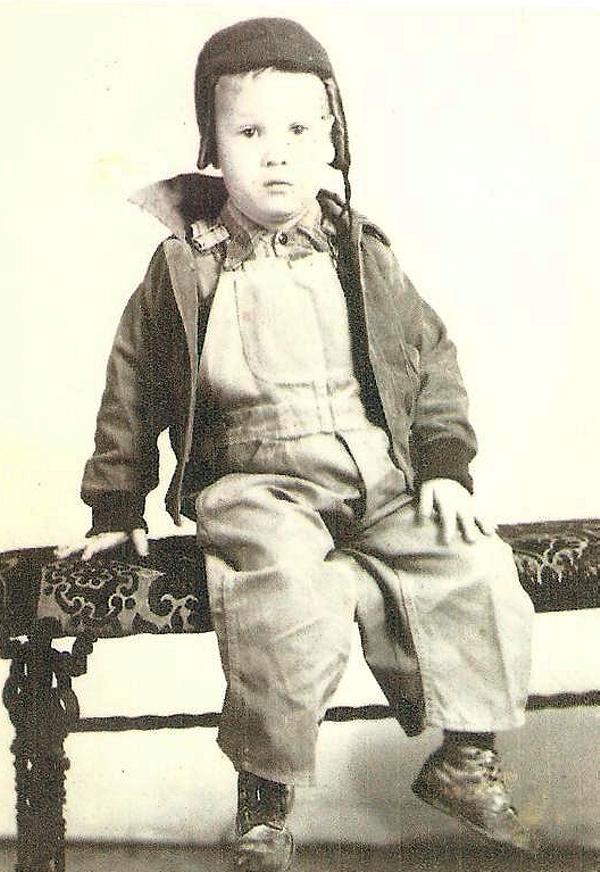 Darrel before starting school


---

This was left by Darrell's Sister
on a Vietnam Vets Memorial Page.


LISA CASEY
[email protected]
MY BROTHER
510 EAST 26TH STREET
OWENSBORO, KY 42303 DAVIESS
DARRELL WAYNE HEATHERLY MEMORIAL

I ALWAYS KNEW THAT MY BROTHER WAS A HERO. BUT I NEVER KNEW HIM. I HAVE PICTURES AND LETTERS THAT HE WROTE MY MOTHER BUT THAT IS ALL I HAVE. I KNOW I LOVE MY BOTHER SO MUCH AND I MISS HIM TERRIBLY! I WISH I KNEW HIM MORE. HE WAS A GOOD MAN. HE LOVED HIS PARENTS, SISTERS, AND OTHER FAMILY. I NEVER MET HIS WIFE BUT I AM SURE SHE WAS A GOOD PERSON IF MY BROTHER LOVED HER. HE WILL NEVER LEAVE MY HEART, MY MIND! HE LIVED AND DIED FOR HIS COUNTRY AND WOULD DO IT AGAIN TODAY!


---
Darrell was in my Class in Springfield HS, Springfield Tn. We both joined the Army out of HS. During my 1st tour in Korea, I ran into Darrell up on the DMZ in the western area where the 1st Cav was located. I was able to stay for the weekend, and we talked a lot about Springfield, and what we were going to do when we returned home. The camp I was stationed at was in the central area of the DMZ, so we only got together a few times during the remainder of our tour.
During my tour in Vietnam, about 6 months after arrival, we moved up the coast to a small village called Phu Tai, just out side of Qui Nhon. When I returned to Tennessee in October 67, I found out that Darrell had been killed in Vietnam. I latter found out that he was stationed in Pleiku, where we hauled cargo to daily. Darrell was working near Bong Son, at LZ English when it was hit by a very large VC attack. Darrell was killed by shrapnel from a mortar round hitting the Ammo Dump.
I Salute Darrell, and all my Fellow Soldiers that gave there lives for our Freedom.

Bruce Richards

---
The 541st Trans Co. The unit that Darrell was with in Vietnam
---
Back to my Army Assigments Page

The Guestbook I was using shut down with out any notification. Sorry.

My New Guestbook