The numbers on the above picture indicates
where the below pictures were taken from.



#1


The New Building is Where My Quonset Hut Was In 1960





#2

This is the Perimeter Road to the Right. The Single Floor Building was the built in 1960, but has been renovated with all the modern Stuff Like Running Water.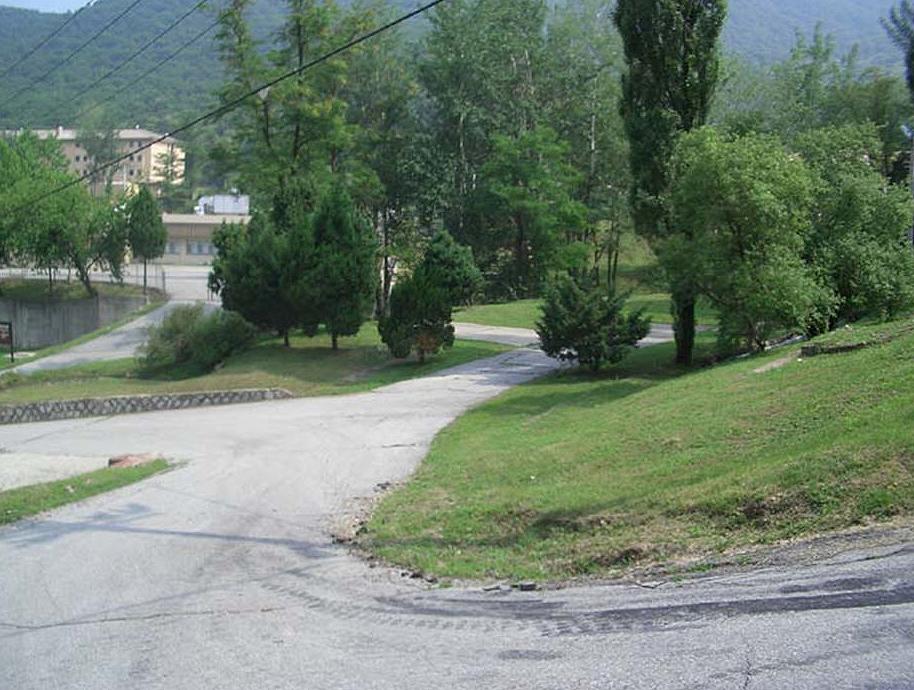 #3

The Road to the Orderly Room, Supply Room, and Day Room.





#4
The Orderly Room Was Here





#5
The Steps Going to the Mess Hall





#6
The Mess Hall Was Here





#7

The little road going up the hill is where the Ration Truck delivered to the Mess Hall.







#8

The little short cut they made to go from
the Battalion area to the Motor Pool.