Project Page for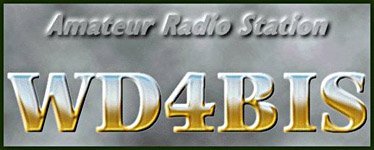 Site last updated June 17, 2018
Added Presentations for the NTX Mentorfest Garland TX 4/28/2018

Articles for Club Newsletters : For those needing an article for a club newsletter, please visit my New Ham Partner Page.
This page is for the projects of Gerry Crenshaw WD4BIS. Many of the projects are PIC and BASIC STAMP related. Projects for the "Home Brew" classes sponsored by the Garland Amateur Radio Club will be documented here as well. If a project for the GARC "Home Brew" class is being done from an Amateur Radio publication such as QST magazine from the ARRL credit will be given to the authors of the projects. Here you will find the schematics, parts lists, drawings and general ramblings, rants, code and files for the projects.

Anderson Power Pole Presentation for the NTX Mentorfest Garland TX 4/28/2018

Coax Connector Presentation for the NTX Mentorfest Garland TX 4/28/2018

RJ45 Cable Mapper/Tester
(1/31/2018) In 2003 when I was a Network Technician for a CLEC, I was not happy with the cable testers for network cables terminated in RJ45 Connectors that were available. These cables are used for Ethernet, T1 and DSL Connections. Besides straight through connections many times you need to make or test Rollover or Crossover cables to interconnect various vendors equipment to each other. Straight through cables are easy to interpret, one to one connections. Rather than have to interpret what the various tests at the time told you, I wanted a test set that would tell you, Ethernet Rollover, T1 Rollover, or DSL Rollover. I designed this test set and it worked well, but it always had the drawback of you had to have both ends in you hands to connect the cable to the test set. It would not test a cable already in the wall or previously installed in the racks. The test set at the time was expensive for me to make and it ran about $80 in parts and about 10 hours in labor. None the less many of the techs I worked with wanted one of my test sets when they saw it regardless of the price. I ended up making seven of the test sets.

I have been revisiting old projects in my retirement. I reworked this project with a new processor, wrote new software. Used existing JST connectors and pigtails to simplify the wiring. Reduce the parts count by using resistor networks. Used the Hobbybotics serial backpack for the LCD displays rather than use the commercial one (see below). Then I combined ideas and the software from the simple RJ45 (see below) tester to give a way to test an existing cable in a wall to a remote end. All these things cut the price to make a new test set by about half the price from my original. This gives solid versatile test set that is worthy of manufacturing and marketing. Anyone interested? I have yet to write an instruction/operating manual for it but would if the right opportunity came along. Contact me by email if you like the idea.

Verizon Frontier FIOS Battery Cable/Harness. Photo1 Photo2
I recently had the problem of a bad battery cable on my FIOS box. I had the proper connectors from a previous radio project that was canceled. I designed and built a cable then replaced mine. It fixed my issues. If I had the problem then others must, so make I them for sale.
This cable is eight inches long, two inches longer than the original cable and makes it easier to replace. Replacement cable is fused. The battery ends have 1/4" (.250") terminals, color coded with red and black heat shrink tubing. The original FIOS cable has a molded in Fusible Link that is not replaceable. If you have a Audible/visual battery alarm in the FIOS box that would not turn off after changing the battery, try this cable next. It may save you an expensive service call. The connector to the FIOS box has a catch on the top that must be fully depressed before removing. You may need a pair of needle nose pliers to depress the catch fully. You may need this cable also if one end had been corroded by battery acid. Contact me by email
RJ45 Break Out board (BOB).
(12/2/17) This started out simple and developed a life of its own. I started using the RJ45 BOB from Sparkfun for the breadboard then wanted a BOB for other projects. Found that the PCB mount RJ45 Jacks from various vendors had different foot prints and different pin call outs. Some count from the bottom 1-8, and others count from the bottom 8-1. Two BOBs were developed for three different vendors of PCB RJ45 jacks. Pay careful attention the vendor part numbers listed.

Fused Anderson Power Pole DC distributor.
(10/18/17) This is a variation of my DC box. The Rowlett ARES group I work with was recently gifted with a cargo trailer from the City of Rowlett. The trailer was previously used by the CERT group who has since been given better equipment.. Once we started working on the trailer, all of the existing DC wiring for radios and lighting will need to be replaced. I designed and built this as a replacement for DC power distribution. Because it is not in constant use, I added a "blown fuse" indicator per fuse. This is mounted on the wall of the trailer above the battery plant with an in-line DC circuit breaker to kill all DC power when not in use. The addition of the DC Voltmeter module gives a positive visual indication of the condition of the batteries. The price of the DVM modules is down to about $2.00 - $3.00 each from various vendors on Amazon. Here is the first prototype.

VK5TM DDS VFO
(Added Oct 11, 2017) Now that AD9850 and AD9851 DDS modules are available everywhere (Ebay and so on), I wanted a project to use them. VK5TM had a PIC based project using both the AD9850 (30 Mhz max) and the AD9851 (60 Mhz max) DDS Modules. I made two hard wired prototypes before I made the printed circuit boards.

LCD Display Serial Backpack
(Added Oct. 11, 2017) Up to this point, I have been using the serial backpack from Scott Edwards Electronics to add a 2 or 4 line character LCD Display to my PIC projects. By using the serial backpack, I only have to give up one pin on the PIC to get a text output. I usually add a serial output to an LCD display even if it is not used as a permanent part of the project as an aid in trouble shooting. Now that I am retired, and have more time than money, I wanted a serial backpack I could build for my own use. I did find a Serial backpack project from Hobbybotics on the web that worked for me with a few tweaks to my existing software. The commands between the two types of backpacks are close, but not identical. I did go through several versions of a printed wiring board before I was happy with result. I prefer to add a Male .1" header to the LCD display, and a Female .1" header to the Backpack. Here is the Hex file for the2 line serial backpack using a 16F628A. Just for fun photos of the backpacks in action. Photo 1 Photo 2

Serial Test for LCD
Here is the quick and easy test program I wrote for the LCD Serial Backpacks. The PIC's outputs both an inverted and non-inverted TTL at 9600bps serial stream. This is the Basic listing for the 16F628A test generator. And this is the Basic listing for the 12F629 test generator. Please refer to the manual on the backpack for commands and other information.

Capacitor Conversion Chart
(Added July 24 2017) This page shows conversions for standard capacitors values between uf, nf and pf as well as how to interpret the value code used by many manufactures. Only the standard, typical values are listed in the chart. 9/26/17 Found a few mistakes and fixed.

Duplexer Test and Tune up service

Simplified A-Tone Decoder (75T204 Based) and Original A-Tone Decoder (75T202 Based)
This is a project for RACES members, here in the Dallas Tx. Area we send an DTMF A-Tone from a radio keypad prior to a net to alert members to weather or other nets.

Basic Stamp Project Page
My first Basic Stamp projects. Automated Fox and a Keypad Garage door opener
PIC Project Pages
Countdown Timer, PIC Based Automated Fox

PICKIT 3 Pic programmer notes.
(10/23/16) I recently needed to use a newer PIC device and that meant upgrading the editor, compiler, and MPLAB software. Finally I had to buy a new programmer ( a PICKIT 3) as the newer devices were not supported on the older programmer (PIC Start Plus). Then I had to learn how to use it. The learning curve on this has been long and hard. The page attached is my notes on making the PICKIT 3 work.

Simple RJ45 Cable tester.
(11/20/16) A PIC based RJ45 cable tester with a remote tester. After 35 years in telecom 95% of cable problems are because of pin out issues. This tests with DC a RJ45 cable pin for pin. Programmed IC's available, contact by email for info.

Radio Shack 4"x2"x1" Project enclosure.
(10/23/16) Mechanical drawing of the Radio Shack 4x2x1 Project enclosure. Part# 270-1802.

Battery Monitor Project
(9/26/2017) A PIC based device to monitor a battery. 1999 CQ by WA0ZTI. This was a workshop project for the GARC in early 2000. Redrawn and updated. Programmed IC's available, contact by email for info.

Video Sequencer
(1/15/2010) A PIC based sequencer for video camera feeds.

Home Brew Connector Class
Includes Molex Connectors, terminating RG8 Coax, Anderson Power Pole connectors and Anderson Power Pole 5 and 12 port DC distributors similar to Rig Runner. NOTE: The Anderson Power Pole has replaced the 2 pin Molex connector for Dallas Area RACES power connections starting January 2005. (updated April 24, 2009)

Handi-Finder Class
This is a simple device used for radio direction finding.
Making Printed Wiring Boards using a Laser Printer
How to make your own PWB's at home using a Laser Printer and common household or hardware store chemistry.

Tinning a Printed Wiring Board
(Added 12/24/2016) Try this method the next time you need to tin a printed wiring board.

PG-4S Programming cable
This is a programming cable for Kenwood TM-7A Dual band radio and the TM-G707E. The resulting surface mount PWB is about the size of a postage stamp that is wedged between the pins of a DB9 connector. By building an adapter it can also be used for the TH-F6 / TH-G71.
Ethernet Cables and other RJ45 Connections
This page is to the answer the questions on Ethernet cables and other RJ45 connections I always seem to get.
Interfacing the Tiny TrakII to a Kenwood TM261
This page shows how I interfaced the the TinyTrackII to my TM261.
Garmin GPS Interfaces
How I interfaced the Garmin GPS units to the TinyTrakII and PC. Here are the connections.

Runway Lights
(Added 4/12/2009, Updated 12/2/17)A fun project that blinks a sequence of 16 LED's down the driveway for Christmas. The project grew and multiple strings can be triggered from a Master Unit. Circuit board, hex file, and schematic. Programmed 16F76 Chips available, PCB's Available. (Now use a 16F722) available. Updated with details of how to splice in LED's with UR/UY type telephone splices. Contact by email for info.

RED GREEN strobe lights.
(9/25/2016) A friend of mine who has several quad copters wanted to add red/green strobes to one of the early/inexpensive ones. My only design criteria from him were: 1) It must run on a 3.7v drone battery. 2) pull every gram of weight I could out of it. Used an 8 pin PIC (12F629) and Red/Green 120 degree view LED's from superbrightleds.com. We settled on five flashes, .05 second long with a .05 second pause in between flashes, then a pause of one second then flash the other LED. I used 30ga. wire wrap wire in a twisted pair to the LED's. Did not use a board and just soldered the wires to the chip in a "dead bug" style, then he super glued the chip inside the drone body. A JST connector pigtail went to the drone battery. Programmed 12F629 Chips available. Contact by email for info.

MARKER Beacon strobe.
(9/25/16) This project was an offshoot of the above. I am a VE and wanted a catchy way to mark the path to the VE session.
Built three of these in an afternoon on IC sockets the day of a session, then taped to the signs. No reason for the parts other than it was I had on hand.
Programmed 12F629 Chips available. Contact by email for info.

DDS60 Controller.
(4/12/2009)This is my version of a PIC Based controller for a Direct Digital Synthesizer 1-60 MHz VFO (added April 12 2009)

Telemetry Modules for Motorola Quantar Radios
(4/12/2009) A PIC based voice alarm module and an Alarm to DTMF tone module for Motorola Quantar radios. Programmed chips available. Contact by email for info

Motorola CEB-ACIM programming cable
(4/12/2009) Drawing for a programming cable from a PC to a Motorola CEB ACIM card.

Duelo Serial Puck to D700 Radio
(4/12/2009) Interface from a Duelo GPS serial puck to Kenwood D700 radio for APRS.

DTMF to Relay Closure
(4/12/2009) Generates relay closures from DTMF tones. Has lots of remote control applications.

Serial Connections
(Added April 21 2009) Notes on 25 pin and 9 pin serial connections, 9 pin to RJ45 adapters.

Diode Block Box
(4/19/2009) Isolation diode box between the car and an extra battery. Stops extra battery from back feeding the car. My original attempt at this failed mechanically. This version is very solid.

Austron RS20A
(Added April 19, 2009) Redraw of schematic for an Austron RS20 Power Supply.

Photocell Control Circuit.
(Added Feb 6 2016) Awhile back I got tired of take out food people not finding or missing the house at night.
I made an address sign with the street address numbers laid out in blinding white LED's. I wanted the sign to come on at dusk and turn off at dawn.
Later I added the bypass switch so it could be turned on manually. I purchased a grab bag of the CDS cells from JAMECO and
so far they have all worked with the pot adjusting the bias so no value is listed for the CDS cell. Assembled and tested boards available. Contact by email for info.

Broadband Pre-Amp module.
(Added 2/16/2016) This is a drop in replacement I designed and used for a Motorola MHW5182 that is now obsolete.

Mechanical Bridge for 150 amp fuse.
(Added Feb 2/6/2016) The public service vehicles I worked on used an after market circuit breaker with an inline 150 amp fuse
for all of the after market equipment added to the car. The fuses were mounted to the breaker with no external support. They were literally shaking apart.
This bridge supported the fuse and stopped the failures. It also made changing a blown fuse much easier.

Automotive Voltage Indicating Trouble Light.
(2/6/2016) This is a simple, one handed inexpensive trouble light for autos. This gives a relative idea of the voltage level.

WiiFit Balance Board Riser.
This is the drawing for a riser platform for the Wii Fit. Made for WB9ZPH

Computer Hutch for Texas Tech Dorm Student Desk.
---
In Memorandum
In memory of William (Bill) H Reynolds K8DNE, who went silent key October 15, 2017. He lead our VE team for over 30 years. RACES Officer and Volunteer Fire Chief.
73's and GL K8DNE

In memory of J. Frank Smith WA4QAB who went silent key in June 2000. A friend, a mentor and a buddy who helped me through rough times after the death of my first wife. 73 and GL WA4QAB
---