Project Page for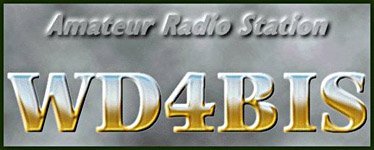 Site last updated October, 2016
Articles for Club Newsletters : For those needing an article for a club newsletter, please visit my New Ham Partner Page.
This page is for the projects of Gerry Crenshaw WD4BIS. Many of the projects are PIC and BASIC STAMP related. Projects for the "Home Brew" classes sponsored by the Garland Amateur Radio Club will be documented here as well. If a project for the GARC "Home Brew" class is being done from an Amateur Radio publication such as QST magazine from the ARRL credit will be given to the authors of the projects. Most of projects are related to amateur radio. Here you will find the schematics, parts lists, drawings and general ramblings, rants, code and assembly files for the projects.

Duplexer Test and Tune up service

Simplified A-Tone Decoder (75T204 Based) and Original A-Tone Decoder (75T202 Based)
This is a project for RACES members, here in the Dallas Tx. Area we send an DTMF A-Tone from a radio keypad prior to a net to alert members to weather or other nets.

Basic Stamp Project Page
My first Basic Stamp projects. Automated Fox and a Keypad Garage door opener
PIC Project Pages
Countdown Timer, PIC Based Automated Fox

Battery Monitor Project A PIC based device to monitor a battery. 1999 CQ by WA0ZTI. Programmed IC's available, contact by email for info.

Video Sequencer A PIC based sequencer for video camera feeds.

Home Brew Connector Class Includes Molex Connectors, terminating RG8 Coax, Anderson Power Pole connectors and Anderson Power Pole 5 and 12 port DC distributors similar to Rig Runner. NOTE: The Anderson Power Pole has replaced the 2 pin Molex connector for Dallas Area RACES power connections starting January 2005. (updated April 24, 2009)

Handi-Finder Class This is a simple device used for radio direction finding.
Making Printed Wiring Boards using a Laser Printer How to make your own PWB's

PG-4S Programing cable This is a programing cable for Kenwood TM-7A Dual band radio and the TM-G707E. The resulting surface mount PWB is about the size of a postage stamp that is wedged between the pins of a DB9 connector. By building an adapter it can also be used for the TH-F6 / TH-G71.
Ethernet Cables and other RJ45 Connections
This page is to the answer the questions on Ethernet cables and other RJ45 connections I always seem to get.
Interfacing the Tiny TrakII to a Kenwood TM261
This page shows how I interfaced the the TinyTrackII to my TM261.
Garmin GPS Interfaces
How I interfaced the Garmin GPS units to the TinyTrakII and PC. Here are the connections.

Runway Lights
A fun little project that blinks a sequence of 16 LED's down the driveway for Christmas. The project grew and multiple strings can be triggered from a Master Unit. Circuit board, hex file, and schematic. (Added April 12 2009). Programmed 16F76 Chips available. Contact by email for info.

RED GREEN strobe lights. A friend of mine who has several quad copters wanted to add red/green strobes to one of the inexpensive ones.
My only design criteria from him were: 1) It must run on a 3.7v drone battery. 2) pull every gram of weight I could out of it.
Used an 8 pin PIC (12F629) and Red/Green 120 degree view LED's from superbrightleds.com.
We settled on five flashes, .05 second long with a .05 second pause in between flashes, then a pause of one second then flash the other LED.
I used 30ga. wire wrap wire in a twisted pair to the LED's.
Did not use a board and just soldered the wires to the chip in a "dead bug" style, then he super glued the chip to the drone body.
A JST connector went to the drone battery. Programmed 12F629 Chips available. Contact by email for info.

MARKER Beacon strobe. This project was an offshoot of the above. I am a VE and wanted a catchy way to mark the path to the VE session.
Built three of these in an afternoon on IC sockets the day of a session, then taped to the signs. No reason for the parts other than it was I had on hand.
Programmed 12F629 Chips available. Contact by email for info.

DDS60 Controller.
This is my version of a PIC Based controller for a Direct Digital Synthesizer 1-60 MHz VFO (added April 12 2009)

Telemetry Modules for Motorola Quantar Radios
A PIC based voice alarm module and an Alarm to DTMF tone module for Motorola Quantar radios. (Added April 12 2009) Programmed chips available. Contact by email for info

Motorola CEB-ACIM programming cable Drawing for a programming cable from a PC to a Motorola CEB ACIM card (Added April 19 , 2009)

Duelo Serial Puck to D700 Radio Interface from a Duelo GPS serial puck to Kenwood D700 radio for APRS (Added April 19 2009)

DTMF to Relay Closure Generates relay closures from DTMF tones. Has lots of remote control applications. (Added April 12, 2009)
Serial Connections Notes on 25 pin and 9 pin serial connections, 9 pin to RJ45 adapters.(Added April 21 2009)

Diode Block Box Isolation diode box between the car and an extra battery. Stops extra battery from back feeding the car.
My original attempt at this failed mechanically. This version is very solid.

Austron RS20A Redraw of schematic for an Austron RS20 Power Supply. (Added April 19, 2009)

Photocell Control Circuit. Awhile back I got tired of take out food people not finding or missing the house at night.
I made an address sign with the street address numbers laid out in blinding white LED's. I wanted the sign to come on at dusk and turn off at dawn.
Later I added the bypass switch so it could be turned on manually. I purchased a grab bag of the CDS cells from JAMECO and
so far they have all worked with the pot adjusting the bias so no value is listed for the CDS cell. (Added Feb 6 2015).
Assembled and tested boards available. Contact by email for info.

Broadband Pre-Amp module. I needed a Replacement for a Motorola MHW5182 that is now obsolete. (Added Feb 6 2015)

Mechanical Bridge for 150 amp fuse. The public service vehicles I worked on used an after market circuit breaker with an inline 150 amp fuse
for all of the after market equipment added to the car. The fuses were mounted to the breaker with no external support. They were literally shaking apart.
This bridge supported the fuse and stopped the failures. It also made changing a blown fuse much easier. (Added Feb 6 2015)

Automotive Voltage Indicating Trouble Light. This is a simple, one handed inexpensive trouble light for autos.
This gives a relative idea of the voltage level. A real quick and dirty tester. (Added Feb 2016)

WiiFit Balance Board Riser. This is the drawing for a riser platform for the Wii Fit. Made for WB9ZPH

Computer Hutch for Texas Tech Dorm Student Desk.
---
In memory of J. Frank Smith WA4QAB who went silent key in June 2000. A friend, a mentor and a buddy who helped me through rough times after the death of my first wife.
73 and GL WA4QAB
---