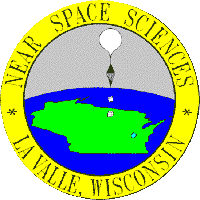 THANK YOU FOR VISITING NEAR SPACE SCIENCES
PLEASE ALLOW A FEW MOMENTS FOR THE PAGE TO LOAD COMPLETELY
STUDENT LAUNCHES

NSS is right now



More details below.

Based on Education level, older ,do more. Example: At High school & University levels, they build & test more elaborate operating systems. The lower grade levels build simpler payloads and operate with higher levels of supervision, etc.

1) Students learn about satellite basics during a class session, developed by the teacher and the NSS personnel. The mission is of their own design. The NSS team will advise the group as the possibility of their design/concept if it might work. The imagination of the students provide the good portion of the excitement of their mission. They know that it is of their own design and ideas!

In the classroom a short study will be given as what will most likely happen during their mission, depending on their exact payload configuration. As well as what needs to be done during the mission to ensure it is successful.
.

.Pre-flight briefing
.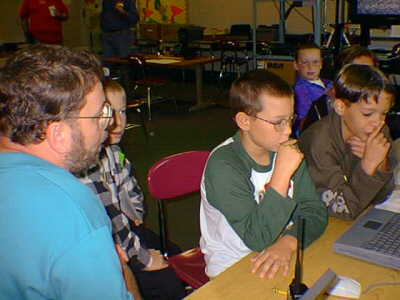 .Operation station training.
.

. 2) Then launch day has arrived and they launch their simulatedSatellite at their school & operate mission control.

We have lift-off!
.


Only 5 minutes after liftoff it's at 5000 ft!
.

During the flight they learn about communications via radios &computers; problem solving and complex tech project organization.

.
.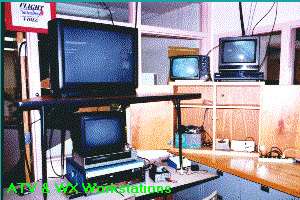 The television downlink station
.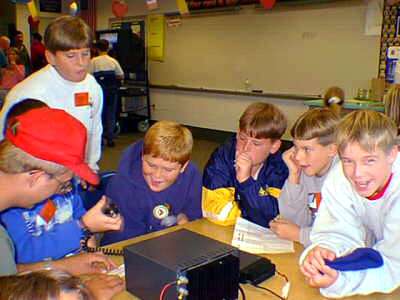 Communicating through the payload
.

Also if there is a "Participating" school present at the launch, they can help them with learning process of a mission to the "Edge of Space"! (Schools don't have to launch the satellite in order to participate.) Roughly 2 hours after liftoff your payload has reached the "EDGE of SPACE! The view would be similar to what is seen below. But with one major difference,, IT IS LIVE AND MOVING!
Of course we always want to get the payload back for more future flights, NSS has a dedicated group of chase and recovery teams waiting downrange for the payload to come to them for recovery.

Where is the payload?
For that matter,, where on
this map are we?!

Directional antennas
help pinpoint the location
of the payload.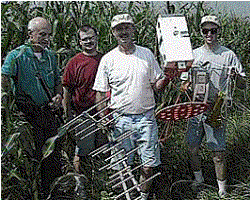 Saved from the corn!


EDUCATIONAL BENEFITS
.
1. REAL TIME EDUCATION
.

Nothing beats real live hands-on learning. This kind of stuff lasts a lifetime.

.
2. EVERY STUDENT GETS INVOLVED
.

There are dozens of positions on the launch teams, and everyone can be placed at a position on the team that best suits their personal interests or capabilities.

.
3. LEARN ABOUT SATELLITES.
.

Satellites are becoming a more everyday part of our lives, learning about them and understanding them makes using them even more enjoyable and less of a mystery.
.

.
.4. STUDENTS LEARN PROBLEM SOLVING SKILLS
.

Since the students are completely building from the ground up their satellite they will of course run into a few problems. NSS personnel will help them through the roadblock, We wont fix it for them, but suggest possible things to look for as to why it is a problem and what could you do to cure it.

.
5. THERE ARE NO MISTAKES
.

Mistakes are just learning experiences, waiting to be understood. Once the mistake is understood you have learned something and it is not a mistake anymore!

.
6. ASK IF YOU WANT TO LEARN
.

If you do not know it, you have to ask someone that does. Learning doesn't get any more basic than this. And we encourage greatly the asking of questions! Most of our personnel here at NSS run a special program called ICQ. It allows us to know if anyone else from the group is even on-line. And if a teacher or student has a question and they also are running this program they can have a live "CHAT" session with the NSS member, or for that matter anyone else in their group. We can even hold "live" group sessions where as many of the group can meet on-line and discuss the project. And of course our E-Mail box atNSS is always open!

Or if you want information about ICQ before downloading it follow this link for full details of what this program can do for you.


If you would like to download the ICQ system follow the link below and just follow the instructions. Near Space Sciences' ICQ number is, 2010540.

NSS is right now



If someone is online
use the instant message sender below
to send them a message, and they
will get back to you as soon as possible.

Online-Message Panel

Sender Name:

Sender EMail:

Message:

  
Near Space Sciences are developing even better ways for all of us to keep in touch. Stop here often for new ways to communicate.