Re-bobbing the Beastly Bobber.
Building back up with Electric Start.

Here we are in the shop again. This shot was really from
the other day but shows the starter going in.






Another shot showing the starter. This shows how close the
Clutch Arm comes to the Starter Terminal. On some bikes like
this one turning the starter motor over in the gear box will
help keep the terminal out of the way.






Didn't get much in the way of pictures taken today but got a
good bit of things done. Got the Primary covers on and added
a bag to the front fork. Took it back off later as it interfered
with the head light.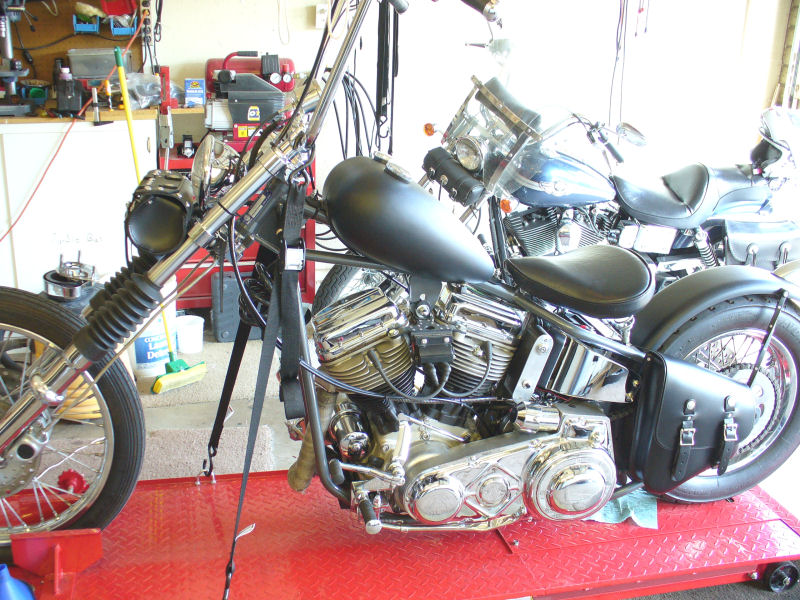 Also added a rear side saddle bag that looks pretty good
so it will most likely stay.






Going to try to get it up to emissions and get it checked
so I can get it licensed and start riding it.


If you have a question, comment or concern regarding This site,
you can contact our web master
wa7zcz@qsl.net
and We'll get back to you as soon as possible.