Re-bobbing the Beastly Bobber.
Building back up with Electric Start.

Well Got the threads chased on the forward control mounts and
have put them back on with the kickstand as well.






Got the linkage straightened out and back on as well.

You can also see the 1/4" spacer around the alternator.
This may be needed to set the alignment on the tranny pulley
versus the motor pulley for the BDL belt drive I am
still going to use.






Just a quick picture of the gap between the Motor and the Primary
when I was checking out the Primary and Tranny fitting initially.
later I decided on using the spacer as needed the room for the
Motor pulley to line up properly with the Tranny one.






After working on the Frame mounting points,the Tranny Mounting plate
and a few checks with the new Primary, I finally got the Trany
mounted back in the Frame and set to where the Motor Pulley
just lines up with the Tranny Pulley and the Motor and Tranny
shafts are parallel to each other.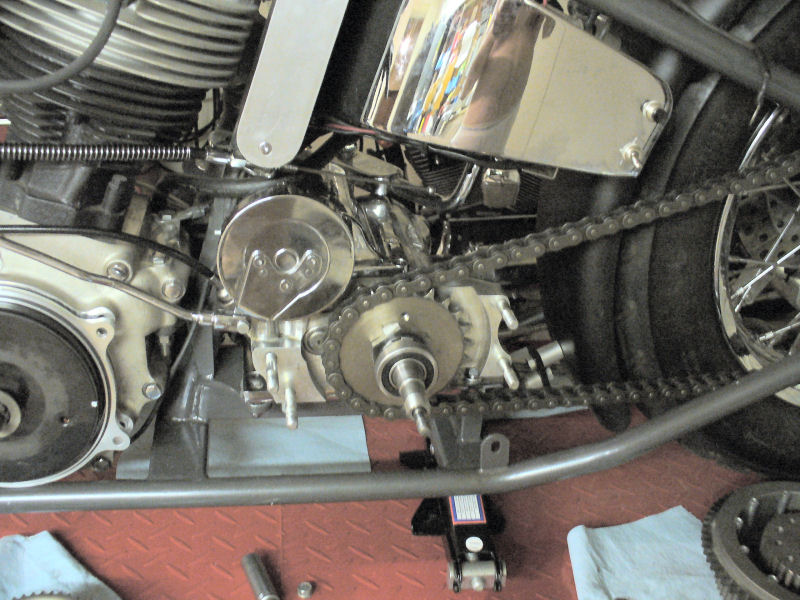 One of the mounting ears on the Primary was broken at one time
and has been welded to repair it. Wasn't the best repair job,
but should work ok.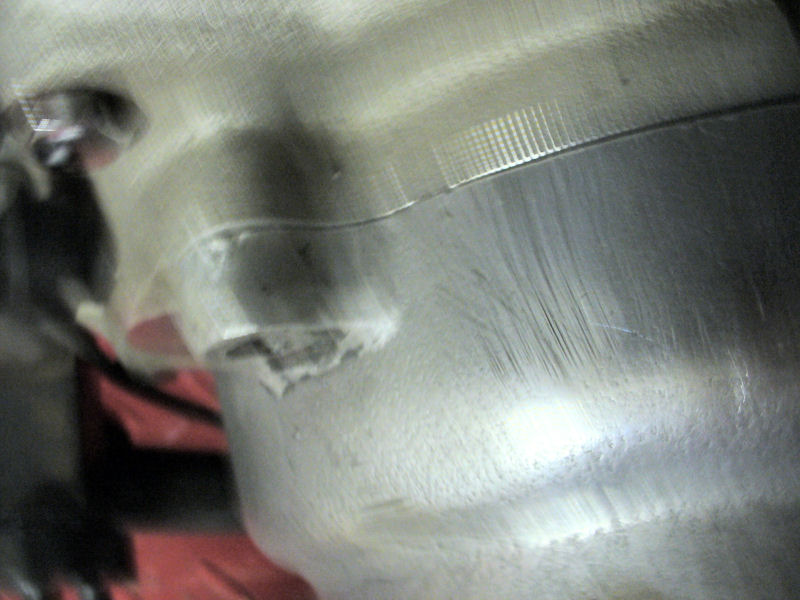 Got it all lined up and now the Inner Primary Cover just
slips in place on the tranny shaft and on the motor case.
The Tranny Support Bearing is a loose fit. It should be tight
in the Primary cover, but it is snug enought to work in this
case. Doesn't need to hold oil just support the Tranny Shaft.
I will use some red lock-tight to hold it in place in the
Primary case when I bolt the case in place.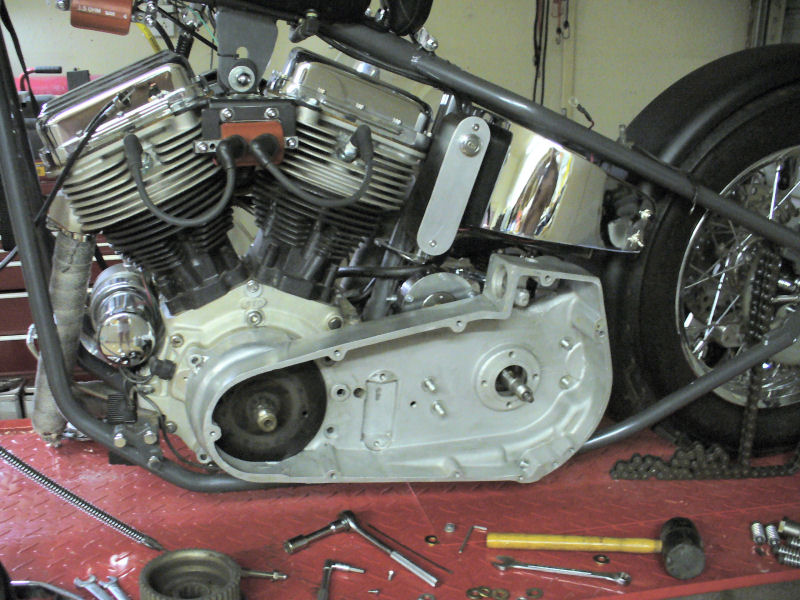 Well the end to another good day. The Primary is in, the
Starter is set up and ready for the outer cover. With
the Electric Start will definitely need to have a cover.
I think I will stay with the Old style pan look. They
make a cover for that.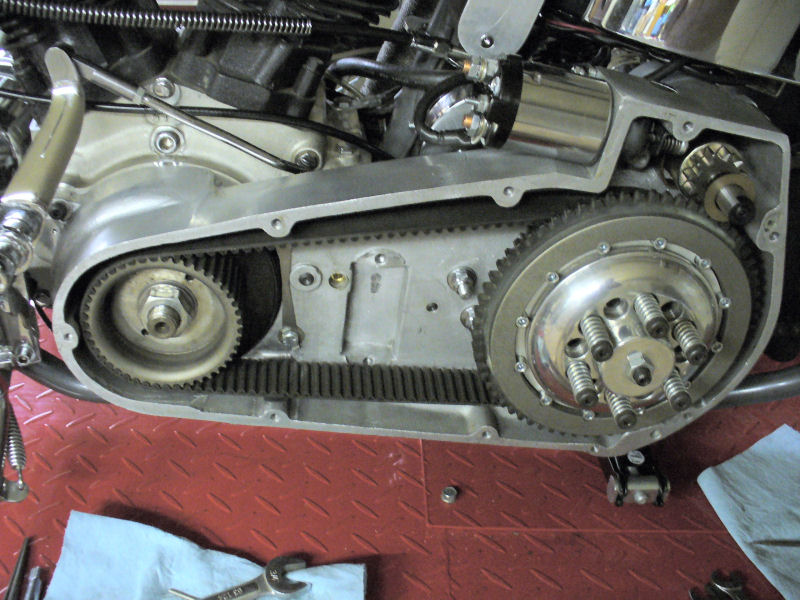 If you have a question, comment or concern regarding This site,
you can contact our web master
wa7zcz@qsl.net
and We'll get back to you as soon as possible.