Touring South Dakota Day 2 (cont.)

Moving on from Mount Rushmore we decided to take in the
scenic back road to Custer State Park and go through a
mountainous area called "Fingers"


This area gets it's name from the rock formations that
jut up into the air like the fingers of a great hand
reaching for the sky.



This is a beautiful area but when driving in it you need to
be very careful as the road is very narrow and there are
several tunnels that will only allow one car through at a
time. Make sure if you are going through that you honk your
horn before entering as there maybe someone coming from the
other direction and in at least one case there is a blind turn
at the other end and you can't see if someone is coming.



Here is a last look at the mountains as we come down into
Custer State Park. It really is a beautiful area.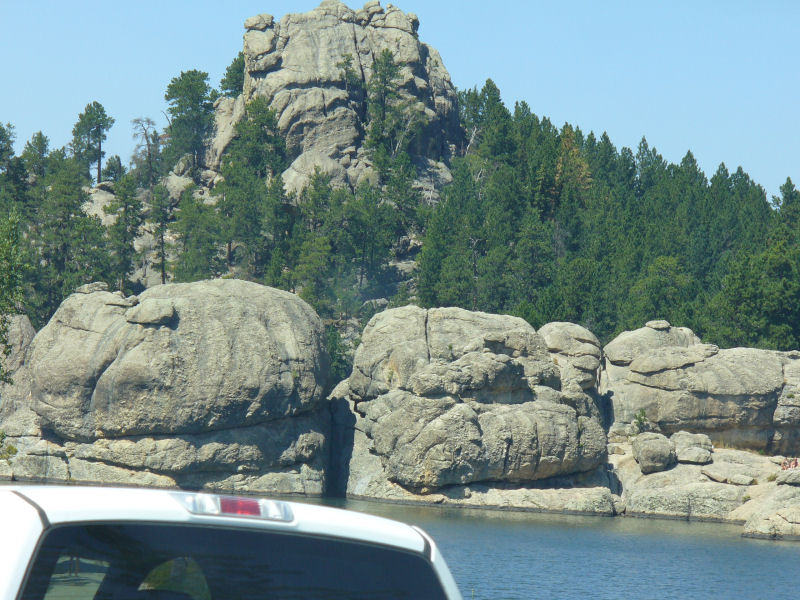 To Sturgis trip day 2 (Custer State Park)