FreeDV plus Video
How you can be seen, as well as heard, with this new HF sound card mode!
Introduction ·  The Signal ·  Hardware ·  PureSignal ·  Software ·  Operating ·  Technical ·  Contacts
FreeDV plus Video provides Video Conferencing over HF!
Background
FreeDV plus Video adds a new dimension -- video conferencing -- to amateur radio operation on HF. Imagine a QSO where you're able to listen to and see the other operator!
Why Digital Voice?
FreeDV plus Video provides crystal-clear, noise-free, FM-like voice quality on HF!
Why Add Video?
FreeDV plus Video provides half-duplex video conferencing on HF! (similar to low-resolution surveillance video, at one frame/sec)
Learn more!
Click on each of the links near the top of this page to learn more about this experimental mode. Or, for a brief summary, click the FAQ link below.
FAQ Link
The screenshot below shows FreeDV plus Video in operation. The station is receiving video and audio from WA6NUT. Mouse over the screenshot to enlarge.

Click the link below for the YouTube version, recorded with audio and motion video.
YouTube Link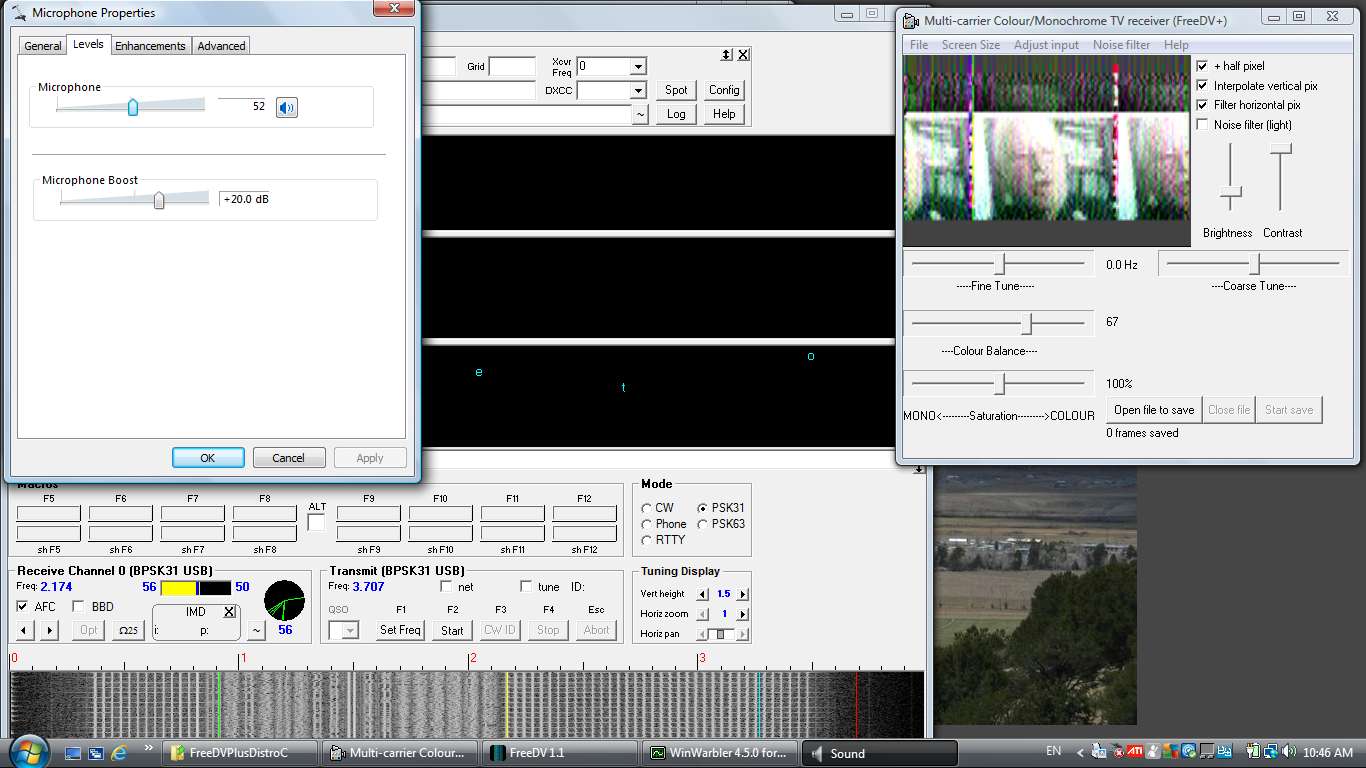 ---
- 5 July 2013 -

- Visitors since 1 January 2017 -