Charts & Data 2004 Spring Rally
The logs indicate that most contacts were made between 08:00 to 16:00 UTC ...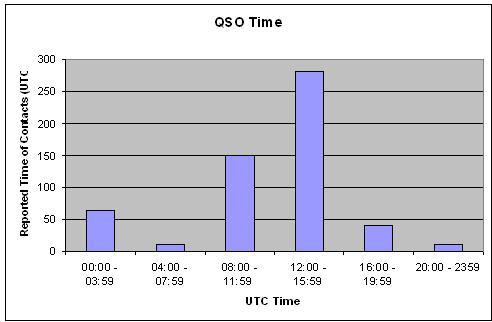 The logs indicate that the majority of the contacts were made the first four days of the Rally with the peaks in activity being during the weekends.
There were 12 Stations operating "Unassisted" vs. 16 operating "Asssited".
Total of 28 logs received...
No High Power Multiband station choose to operate "Unassisted".