THE VOYAGE
The VOYAGE site is underway, and still has a way to go, much like the actual 1985 voyage of GODSPEED. I have included a few pictures of some of our ship-board activities. Please join us again to see how we've progressed.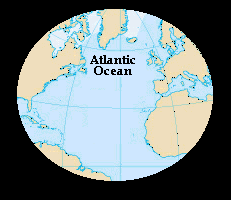 authors note---
Today is April 30th, 2000...it was 15 years ago today that Godspeed departed London to begin her journey across the Atlantic. RNT

FLASH--- April 30, 2010....25 years ago today we departed the U.K. for Virginia.

UPDATES:
Sept. 22, 2000 ---> I was recently asked a series of questions about the voyage we took across the Atlantic onboard GODSPEED. Click HERE to view them.

March 3, 2010 ---> Mike Brookman has provided me with some photos taken during Godspeeds voyage across the Atlantic. Click HERE to view them.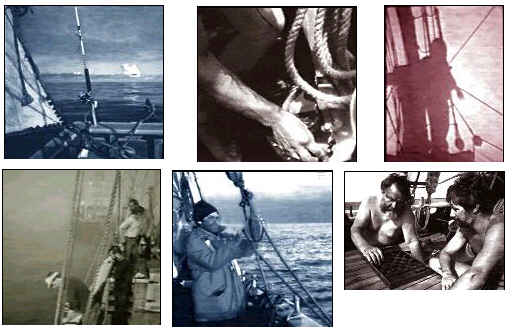 Starting at the top left and traveling clockwise---1) mid-Atlantic trolling 2) washing up some dishes
3) shadow againest the topsail 4) playing checkers 5) oiling a main-sheet block 6) setting the fenders out
---
The weather for the most part, was ideal. We did have storms- but the majority of the time it sunny and with a fair breeze. That still didn't make Godspeed go any faster though, in fact a nick-name she acquired was "Escargot Express". There were some absolutely incredible sunrises and sunsets. Each one was different. The photos that follow are just a taste of what we saw on the deck or aloft from Godspeed. One phenomenon that would occur at sunset, was the "Green Flash". It only works with a clear horizon and it is not limited to mid ocean. In fact some of us observed it when we arrived in Puerto Rico and looked to the west from the beach.
---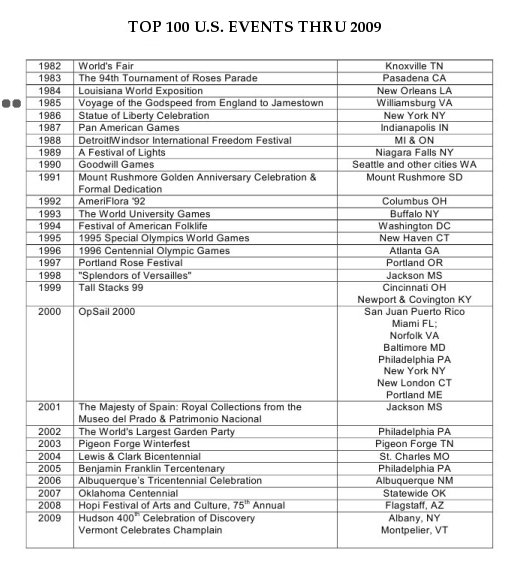 (From the American Bus Association)


I sent photos of Godspeed to all the Amateur Radio Operators who sent messages from
family and friends back home. This one belongs to my father, Bob Tanner- W4RZB.
---
This site is still on the ways.
Don't forget to sign the Visitors Guestbook