This was "Antique Radio Night". Members brought in some of their boat anchors to show us all.
---
A radio from WA2BAJ and some tubes from N2JE: An 813 on the left, with an 829b and an 832.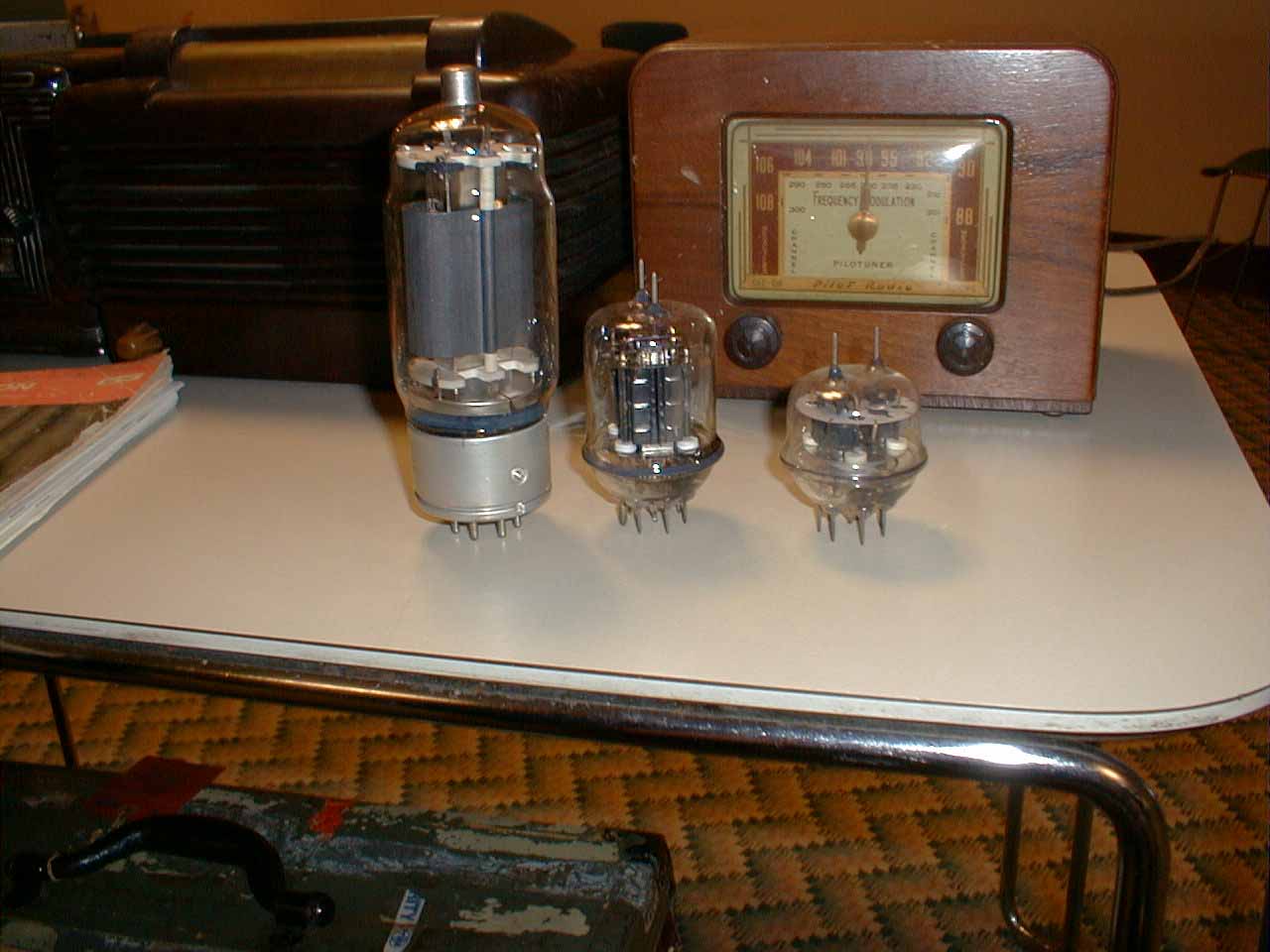 ---
Dave's (AB2EF) radios: a Philco 46-350 and Emerson 510 from the 40s. And an Emerson AX-212 from 1938.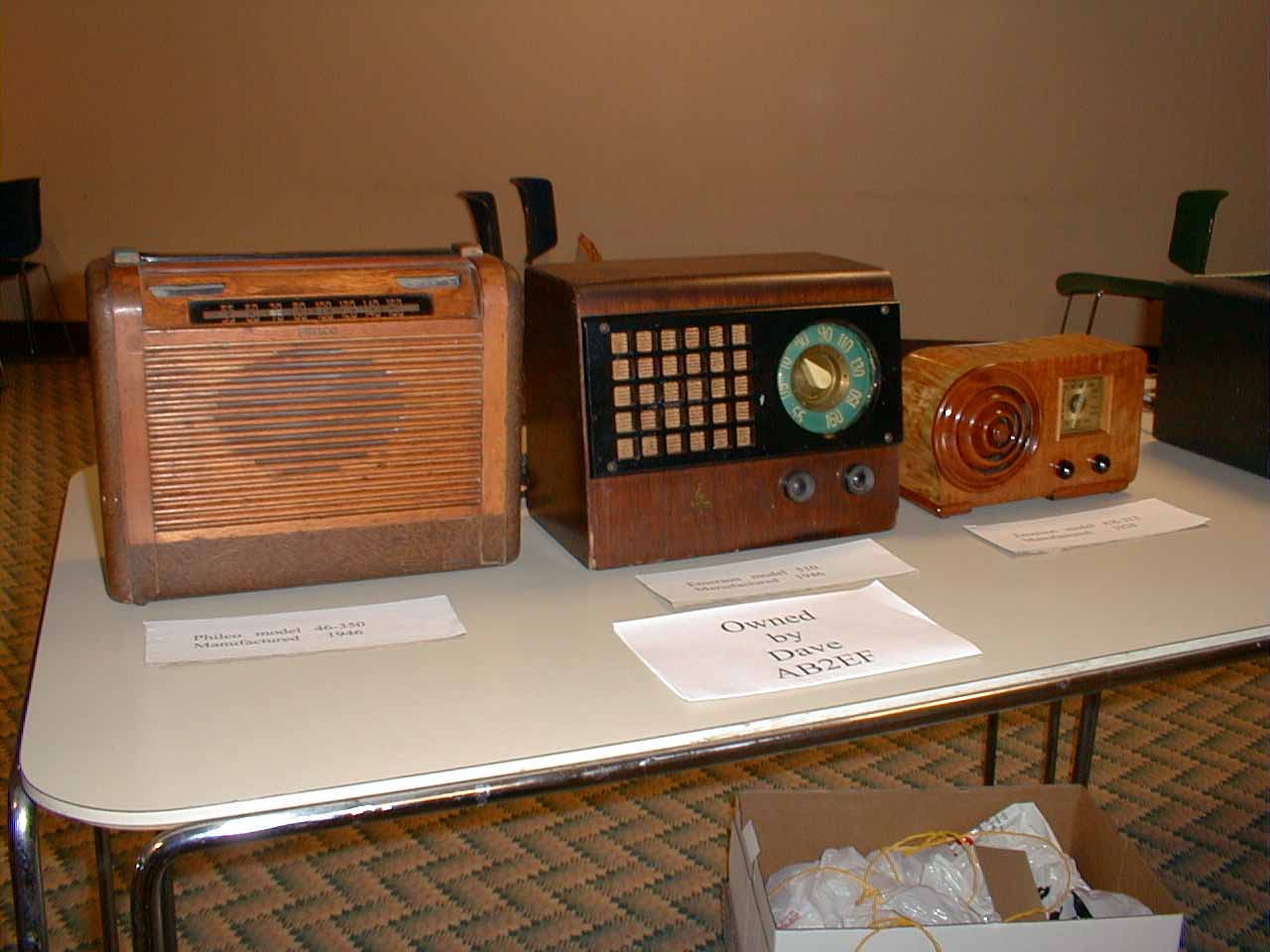 ---
A Hallicrafters SX-100, circa 1956. Cost $300 new.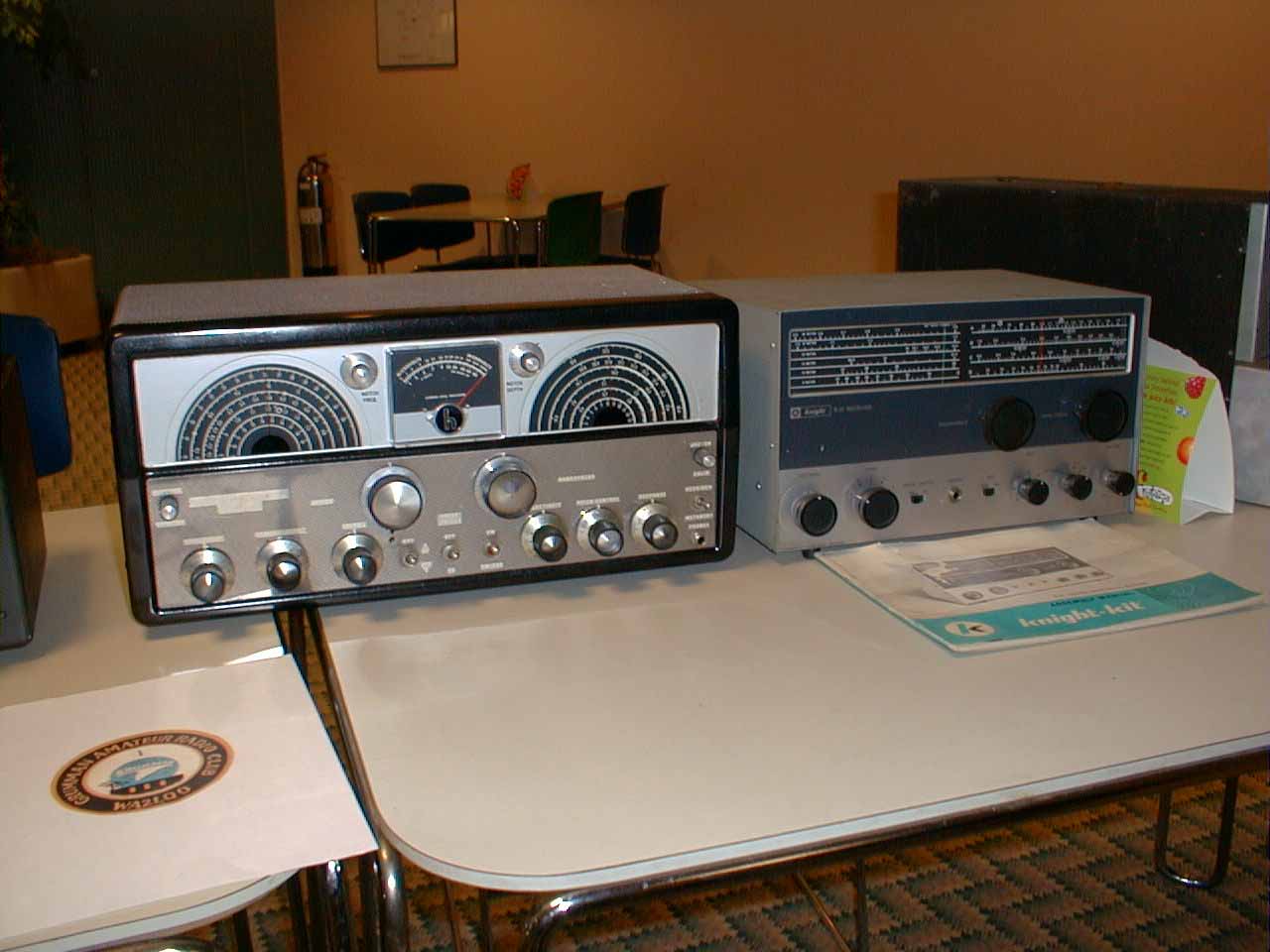 ---
Jack Hayne (WB2BED) with some of his collection. The HT is an SCR-536 and is AM only. The large radio on the left is an SCR-694C from WWII.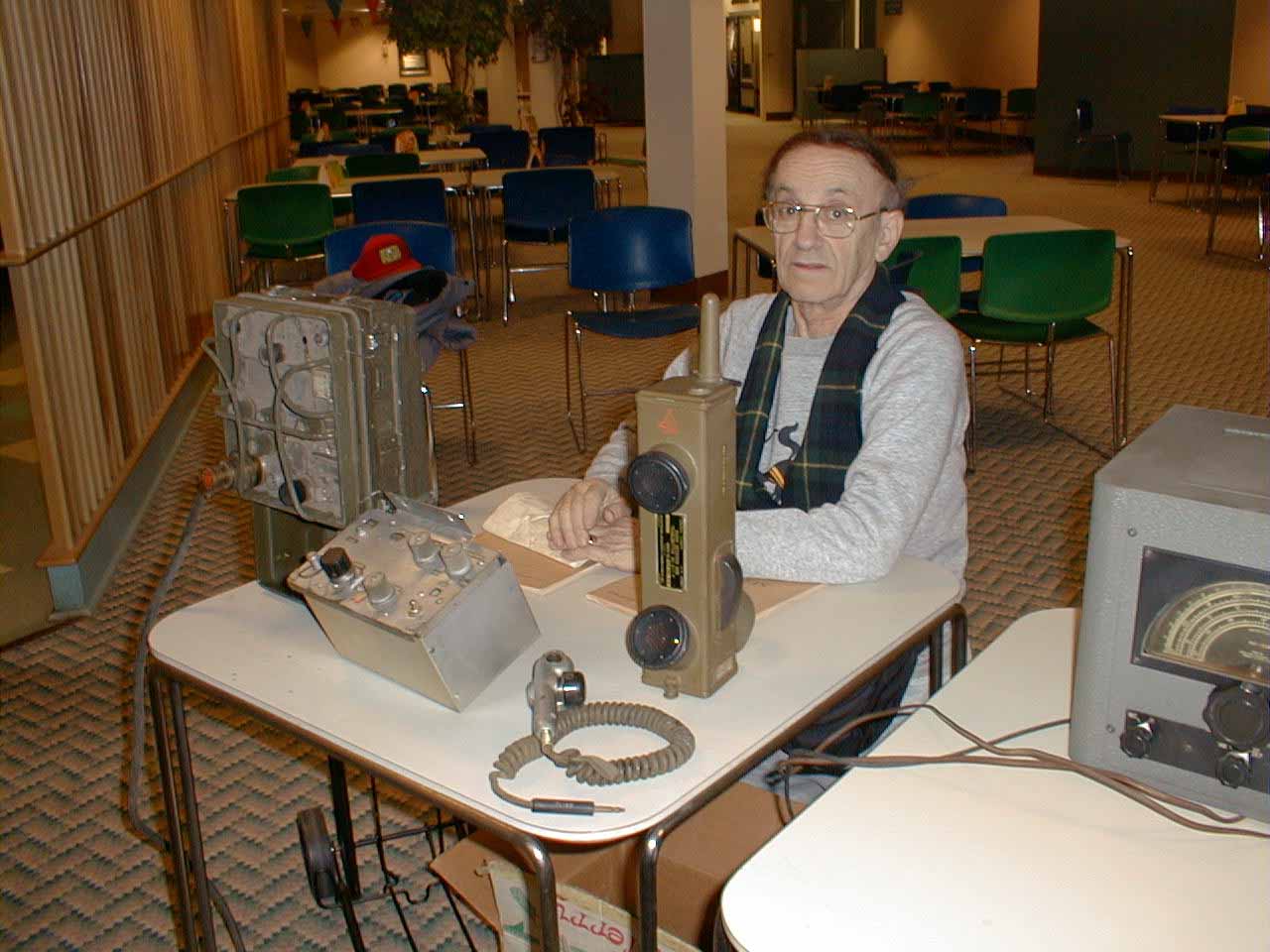 ---
A Hallicrafters S38. Owned by Zack, WB2PUE.
---
Some very old gear from Joe, WA2BAJ.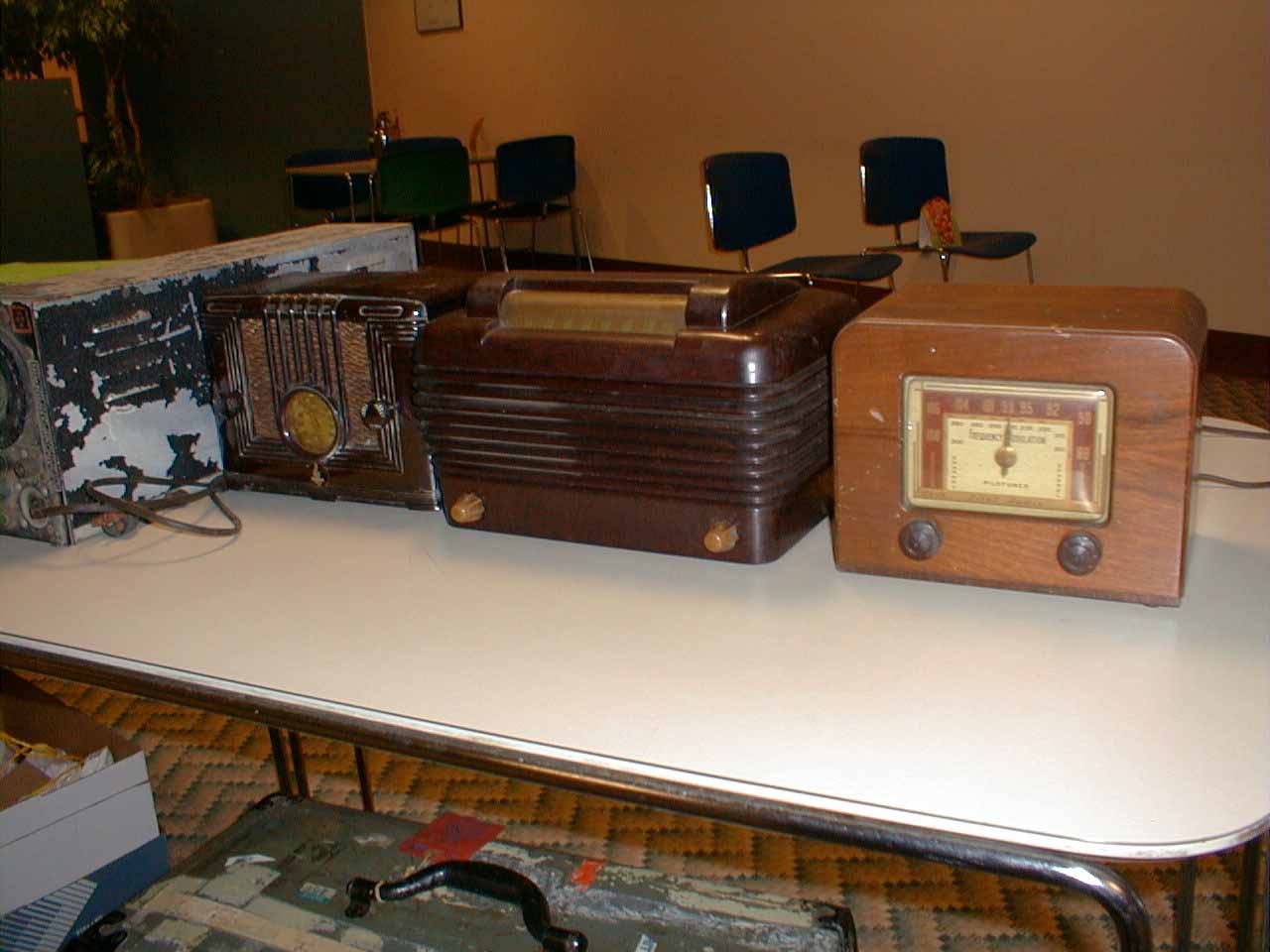 ---
Jack (WB2BED) holding an Army walkie-talkie.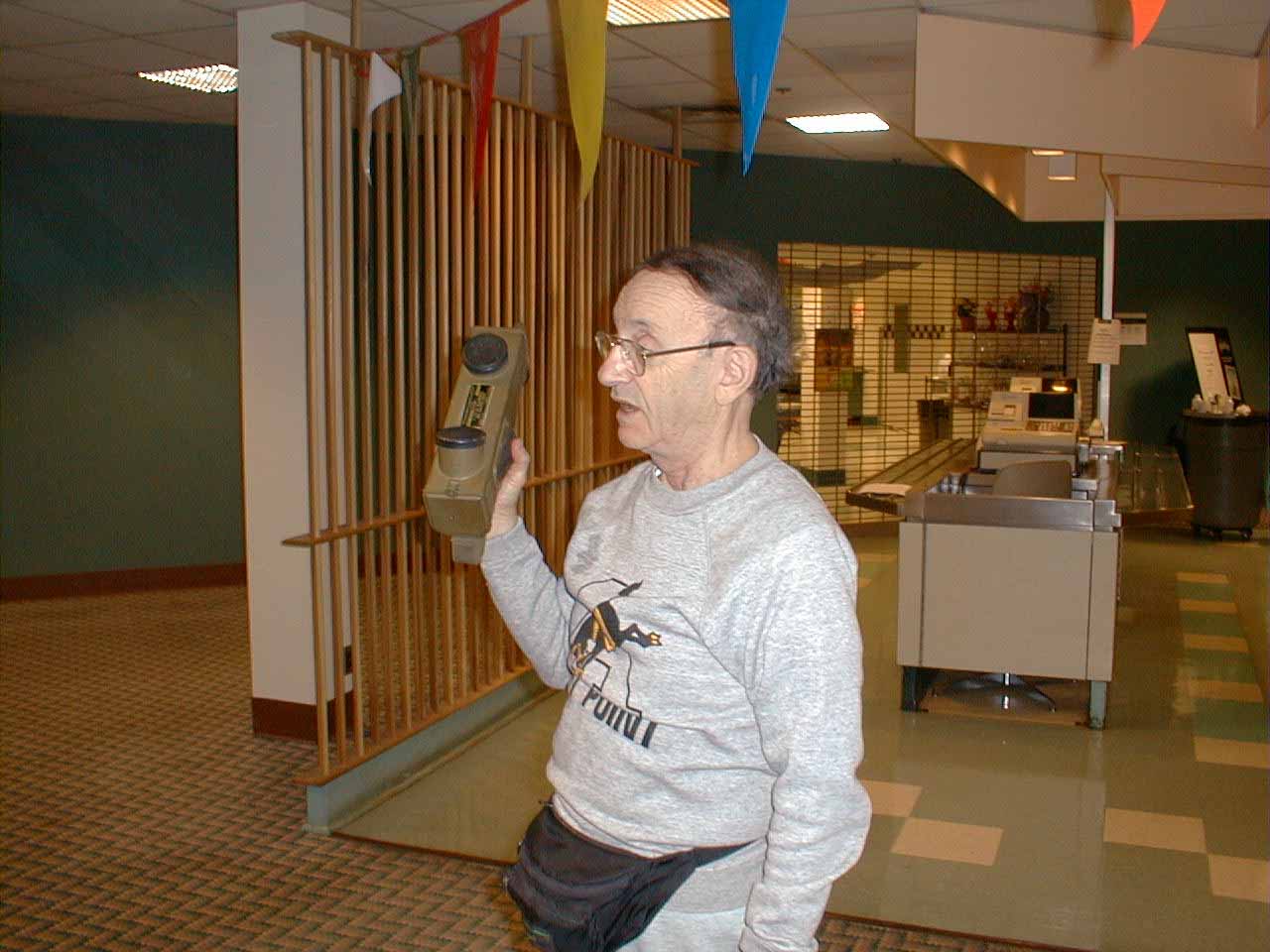 ---
John (N2JE) describing his "Radio Manufacturing and Electronics" RME 152A.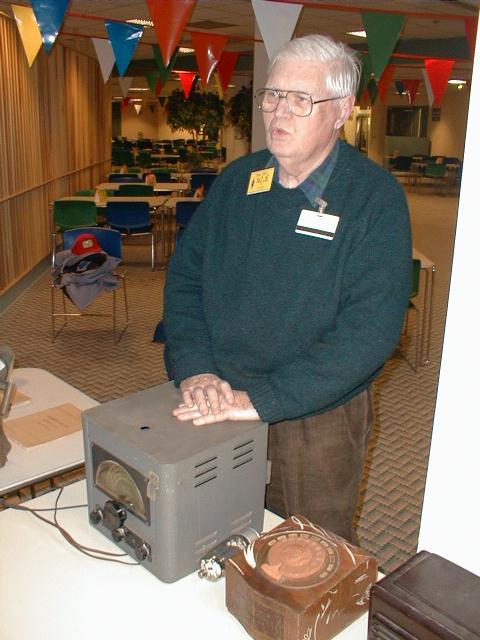 ---
W2ZUN showing his ??.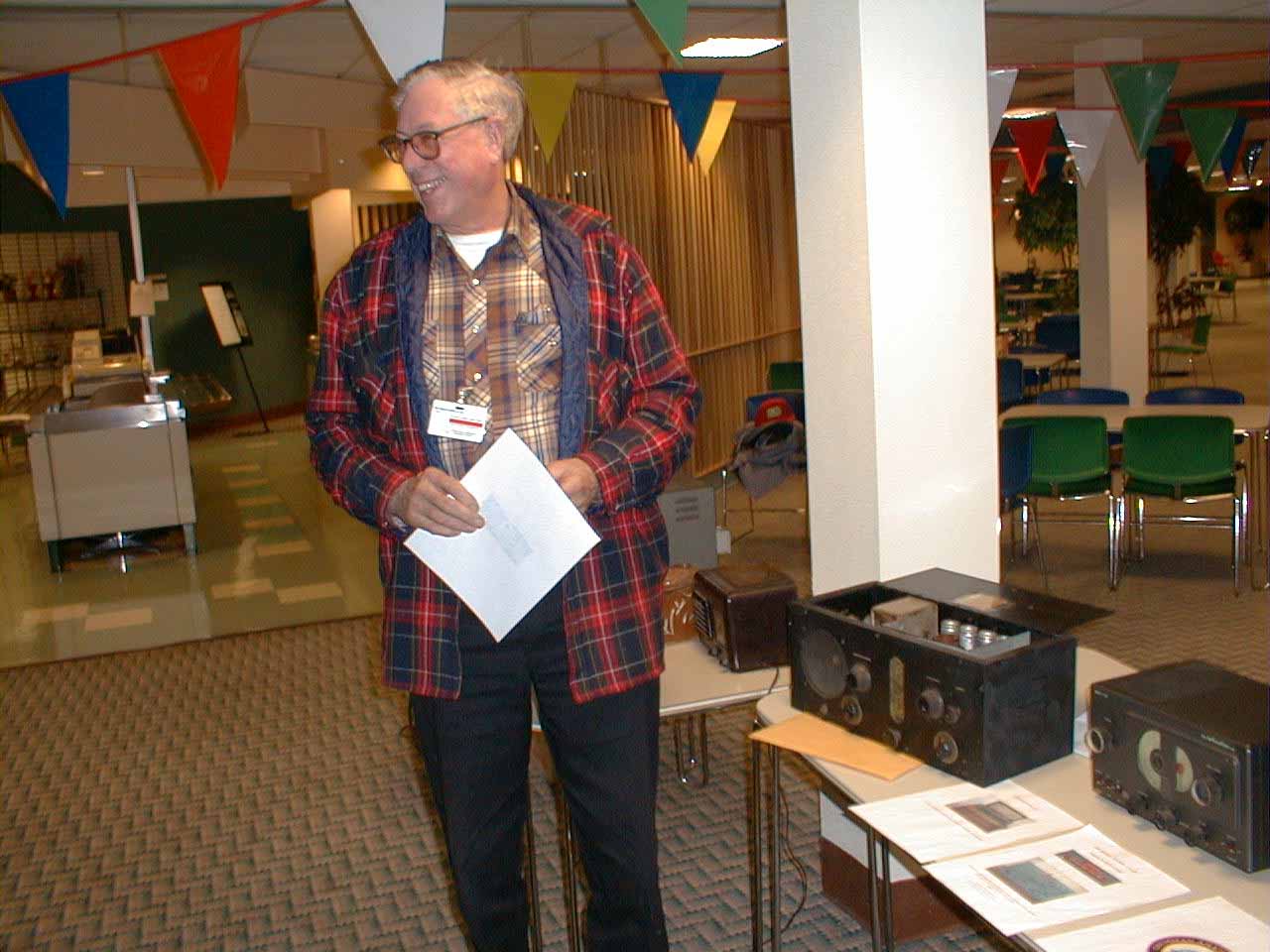 ---
Zack (WB2PUE) displays his Hallicrafters S38.
---
Jerry (WA2DKG) shows his Hallicrafters radio.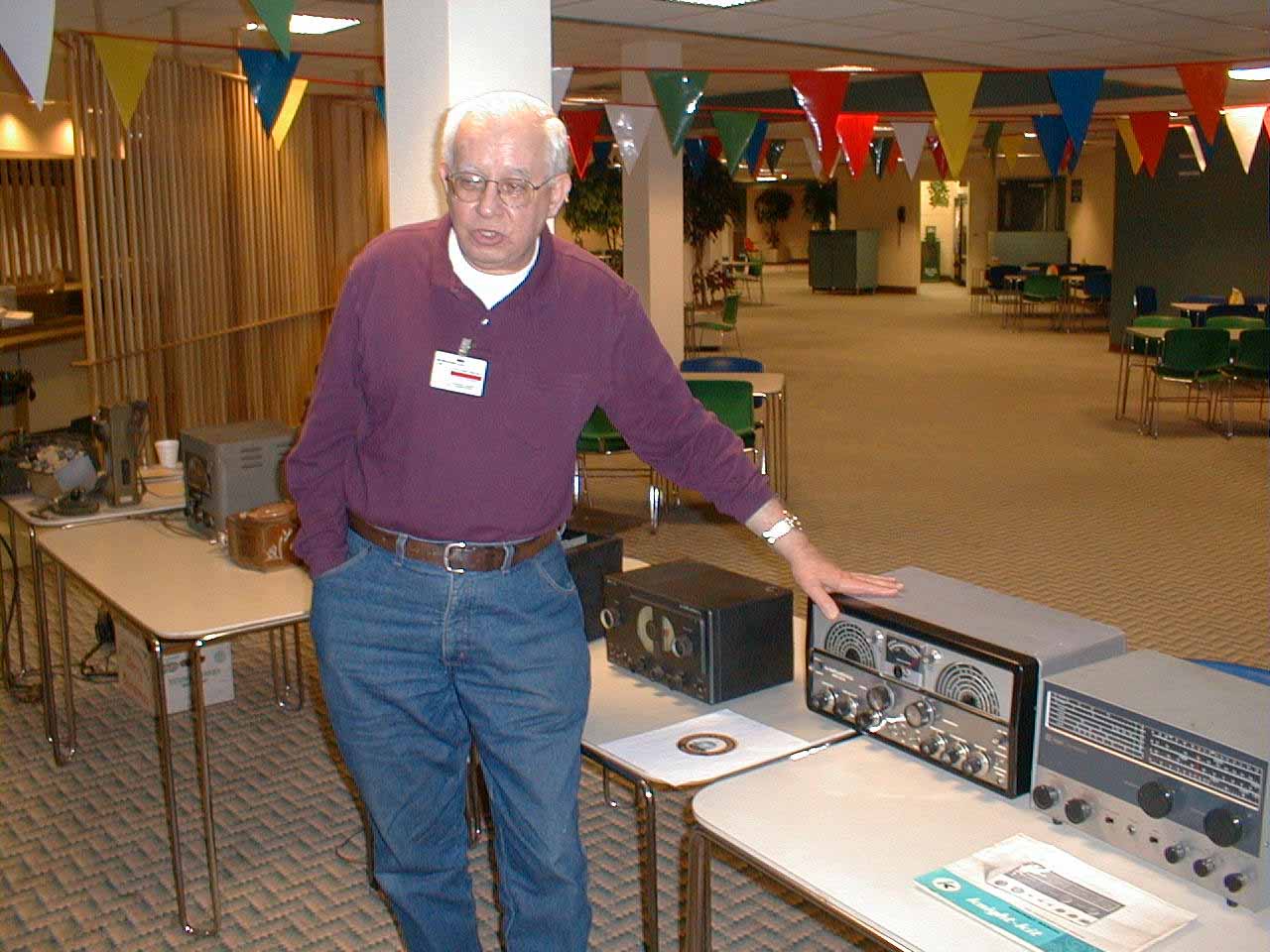 ---
Ted (KD2UB) describing his Kight-Kit radio.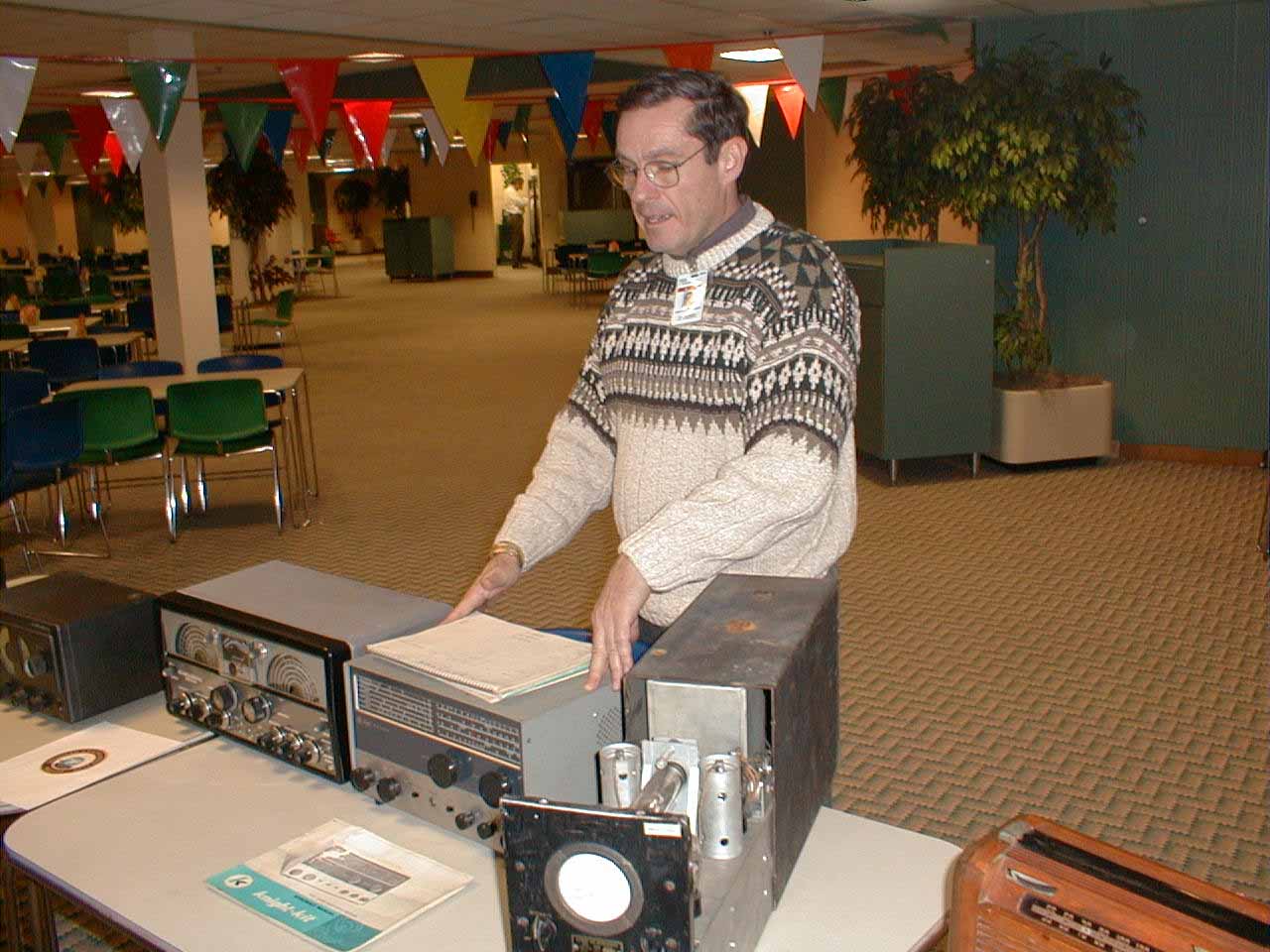 ---
Bob (W2ILP) telling about his ocilloscope. It's labelled "RCA Cathode Ray Oscillograph Type TMV-122-B. Manufactured by RCA in Camden in 1938".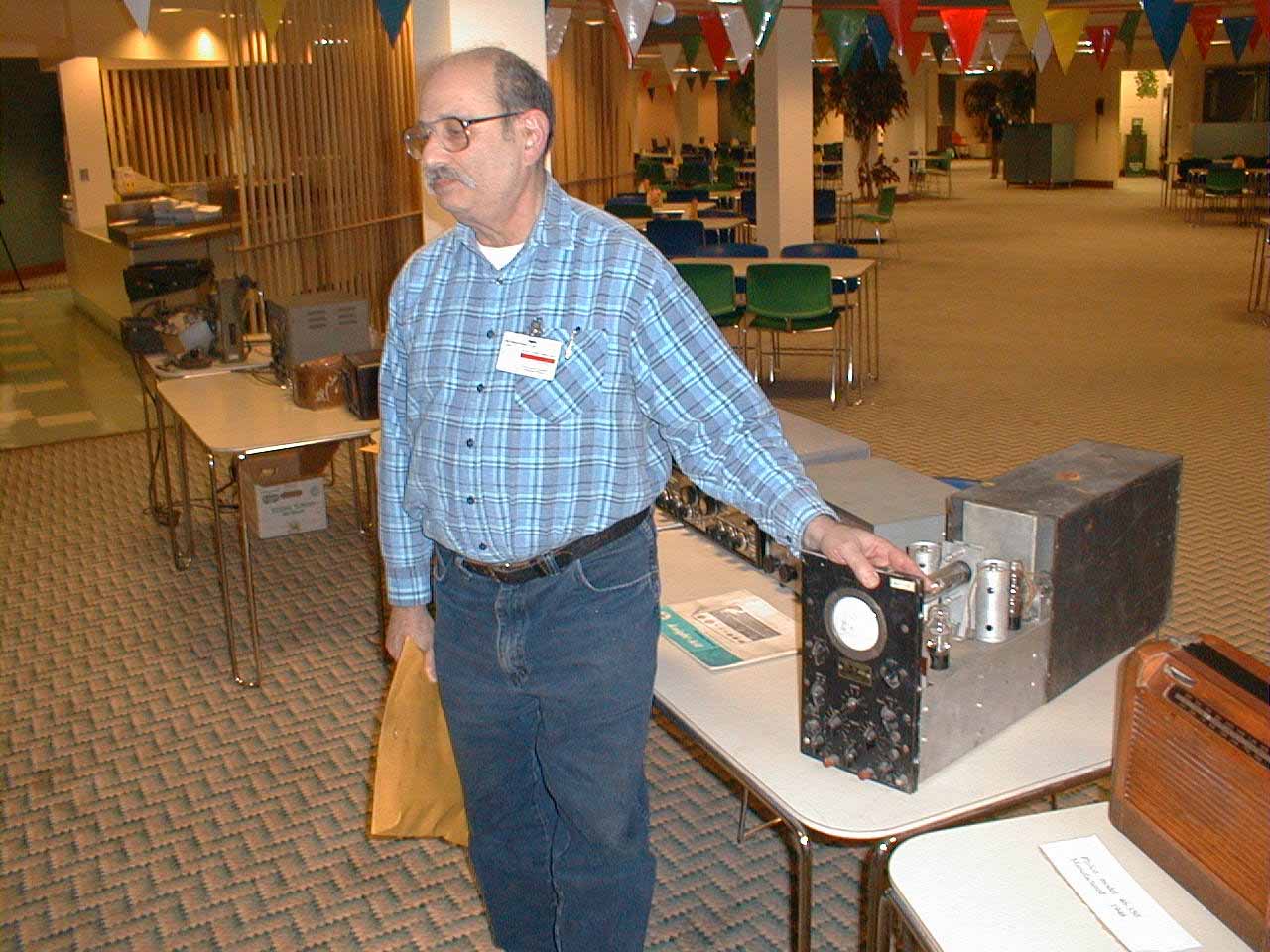 ---
Dave (AB2EF) talks abut his Philco 46-350, Emerson 510, and Emerson AX-212, ca. 1938.
---
Pete (N2PYV) says that he uses his S38 daily. He still has to read the manual to work the radio.
---
Joe (WA2BAJ) holding an issue of FM Magazine from 1947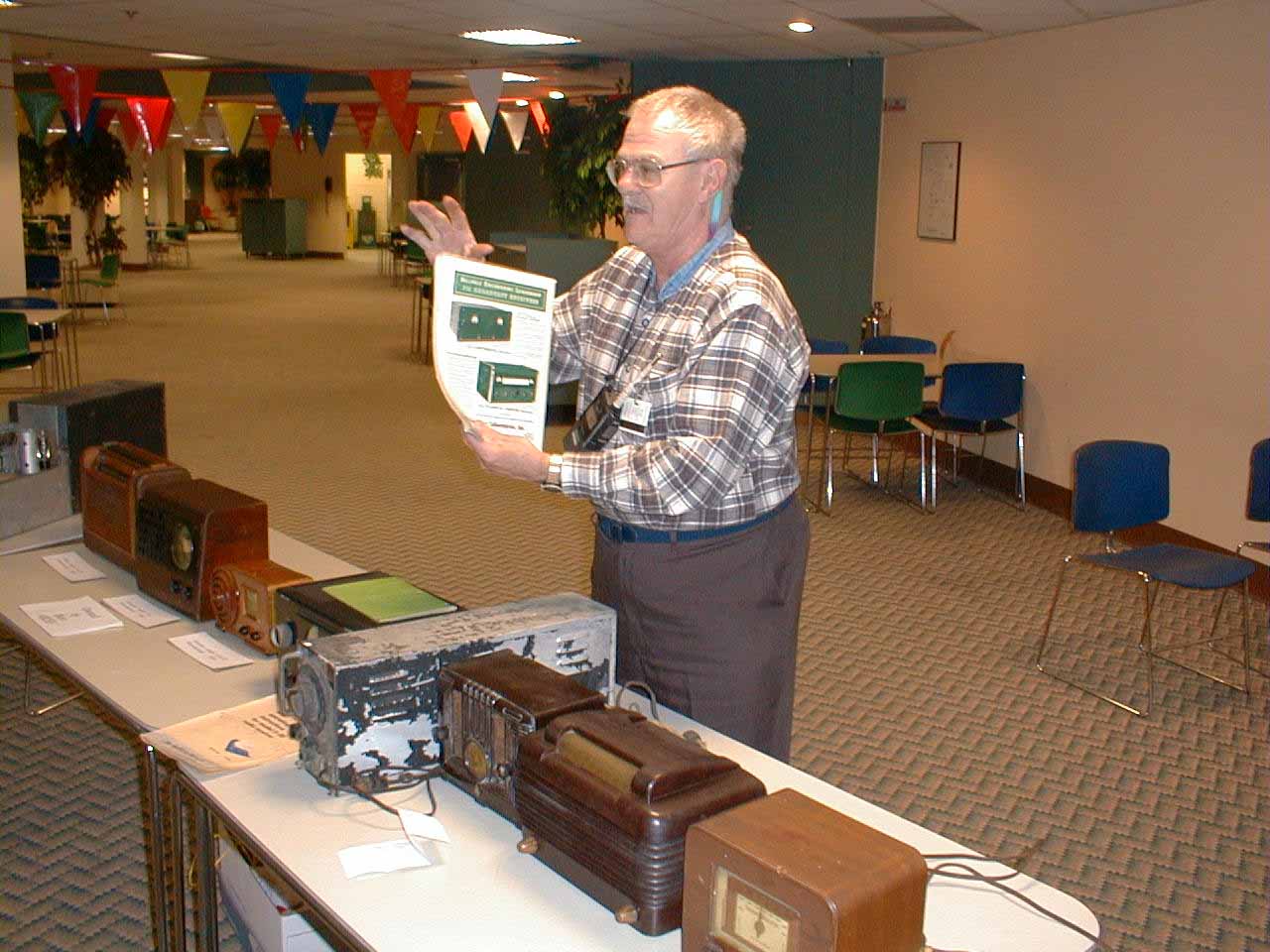 Updated 3/10/99.