OPERATING GEAR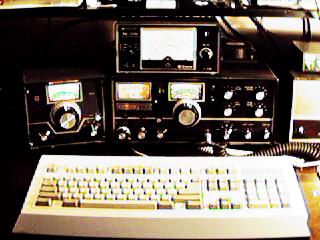 Pictured here is the Swan 700CX. This radio was built in 1973, I have added the 508 external VFO. To assist in pulling out some signals I have a JPS NIR-10. For CW I have my chjoice of a Vibroplex Vibrokeyer or a Vibroplex Brass Racer. I have them wired in parallel so I can switch around with no fuss. Still working at getting better at the Iambic. Not easy after so many years with a paddle.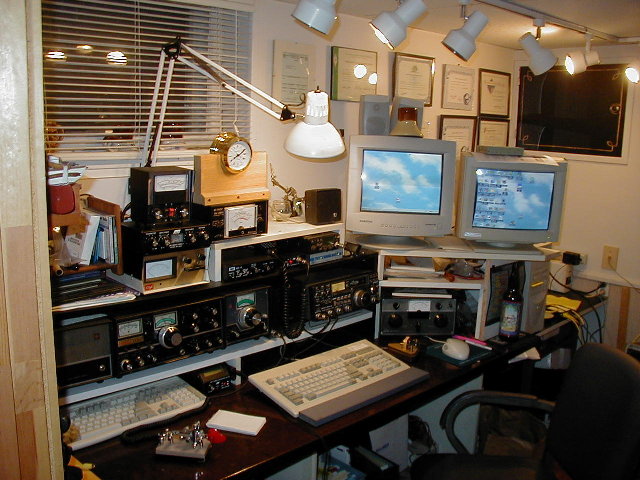 This is a shot looking into the shack and the view of the multiple monitors. On one is Hyperlog, on the other I can hit the Internet, DX clusters, or find the latest gear on e-Bay. Also visible is my packet gear, an Icom IC-28-H with a AEA PK-88 TNC.

SWAN, ATLAS RADIO FOUNDER HERBERT G. JOHNSON, W6QKI, SK


This is the headline I recently read in the ARRL Letter. This picture I took of Herb Johnson was at the Boxboro, AM Ham Convention. I spoke to him here about the Atlas 310 he had hopes of introducing. Unfortunately, it never really made it out the door and many Hams lost deposits. This was not the Herb I met, the Herb I met was a great guy, we chatted about the radios and the fun he had had in designing and building them. We spoke of the origins of the names of both the Swan and the Atlas. He was a fine man, it is too bad that his reputation was tarnished in his later years. I cherish my meeting with him.

I also like to collect, well sort of, I have seen actual collections and this isn't one. BUT, for a start I have a Vibroplex Original Deluxe (pictured) and an Original. Another key I acquired is a handcrafted key from the Balearic Islands. This is a beauty, rosewood base, with handcrafted solid brass movement, the iambic has olive wood paddles and the straight key has a teak paddle. For more information on these keys click on this link: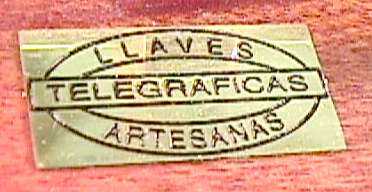 http://www.mtechnologies.com/lta/



HOME

Comments on Site to: Bill - WA1RI