CLUBS & Organizations
I am currently the Assistant Section Manager and the Affiliated Club Coordinator for the RI section. Please contact me for any RI Club related issues, I am here to help.Click on the ARRL Diamond to link to their site, click on RI to link to the RI ARRL site.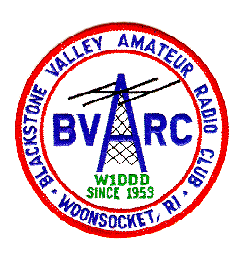 Having been a member of the Blackstone Valley Amateur radio Club for a number of years, I have also served as Vice President for 2 years, presently the club secretary. Visit our web site by clicking on the image.

After discovering the existence of the QCWA I knew I had to hook up (member # 29951). Having been licensed since 1964, (not continuously) I was qualified to join. I also joined Yankee Chapter 112. (#389)
---