Planning Amateur Radio Activities
for any Ham club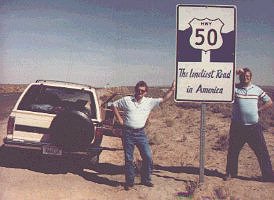 Increase interest with club activities. - Most ham clubs have one or more events during the year that could be classed as activities. Some are successful and become popular annual events, while others are a flop. Sometimes the whole idea of club activities is approached too timidly, encouraging failure. This discussion is about the various types of ham club activities, and the problems in planning them and your calendar.
What Activities are we talking about? - Let's list some activities. Remember, these are only POSSIBLE activities. No one says you have to do them all. Meetings and nets are included because they are part of your calendar:
Administative - Meetings.
Operating - Nets, Contests, Public Service.
Technical - Repeater work, Talks, Swap meets.
Mobile Outings - Fox hunts, Trips, Caravans, Campouts.
Social - Dinners, Picnics.
Old time members may think this list includes too many activities that have nothing to do with ham radio. Most social activities and outings should include a necessary element of operating. These will interest new hams and family members on the verge of getting licenses.

A maximum effort: RAMS. - Elsewhere, I wrote The Unofficial History of the RAMS. The Radio Amateur Mobile Society here in Sacramento had unique mobile activities from 1955-1981. (It is still in business as a repeater club.) I didn't invent their busy activity schedule, but I analyzed it to see why it worked when I was Activities Chairman at various times.

The RAMS calendar was filled almost every weekend. This would not be practical today, but the reason it worked is worth looking at. First, the Activities Committee rotated the types of activities so that a variety was offered. Second, this club had a membership that varied from 70 - 200 at different times. This allowed members to pick and choose their favorites and still have enough participation at each event. Few members went every weekend. On the other hand, if you only have one event during the year, attendance is critical.

This club started from the activities, not the other way around. New members were recruited by the activities, not the meetings. The meetings, while well attended, were only another activity. The activities from the start were family-oriented. This was an important factor that not only allowed more attendance, but also encouraged spouses and kids to become hams and active members. This is lacking in middle-age male dominated ham clubs.

How many activities are enough? - This is an open question that varies with the size and interests of your club. If you are testing the water, you might want to try one activity a quarter. If you have a bigger club, you might want to experiment with one activity a month. I would class a club with one successful activity a month, as quite active now.

Mobile radio. - The example I gave was a mobile club. I don't think there is such a thing anymore. With the advent of FM and repeaters, most ham clubs partially became repeater clubs. Many more hams took advantage of this new mode to go mobile. Most ham clubs now have a significant number of mobile operators. Activities that require some mobile or hand-held operation are not particularly limiting.
Your activities calendar. - Activities should be planned enough in advance that the calendar can be published in the club paper to allow members time to plan. At the start of the club year, draw up a calendar for the entire year. Record holidays and three day weekends that may work for and against you. Pencil in all established events and new ideas as they occur to you. Maybe you have public service events, Walkathons, etc. in May and September. Don't forget Field Day in June. You might like to try a club campout in the mountains in July. How about a pot-luck or chili contest in April? Include other area activities that would be of interest to your members, such as swap meets and conventions. Not only is mentioning these a service to your members, it prevents date conflicts with your activities.
Ideas from the membership should not be discouraged, but don't count on strong agreement in advance. Don't go to your meeting and say, "Who wants to have a picnic?" "When should we have it?" "No one is interested? OK, we'll drop that idea." Most people will sit on their hands and decide to go after they see it as a firm thing. Put out your ideas as scheduled events and let people vote by their attendance.
Specify a club frequency for such activities as nets, public service, trips, caravans, and talk-in to other events. A repeater is only suitable for activities where the participants are widely separated in the repeater coverage area. However, a simplex frequency is required for anything involving a caravan of mobiles. Not only will adjacent mobile stations block reception of a repeater because of the split frequencies used, simplex allows travel beyond the repeater coverage, and is good operating practice.
Good luck.
Les Cobb, W6TEE, Sacramento. See homepage for e-mail address.
Update: Dec. 8, 1998 - First loaded: Oct. 4, 1998