HP-24 AC Power Supply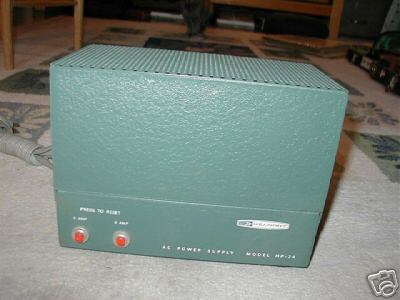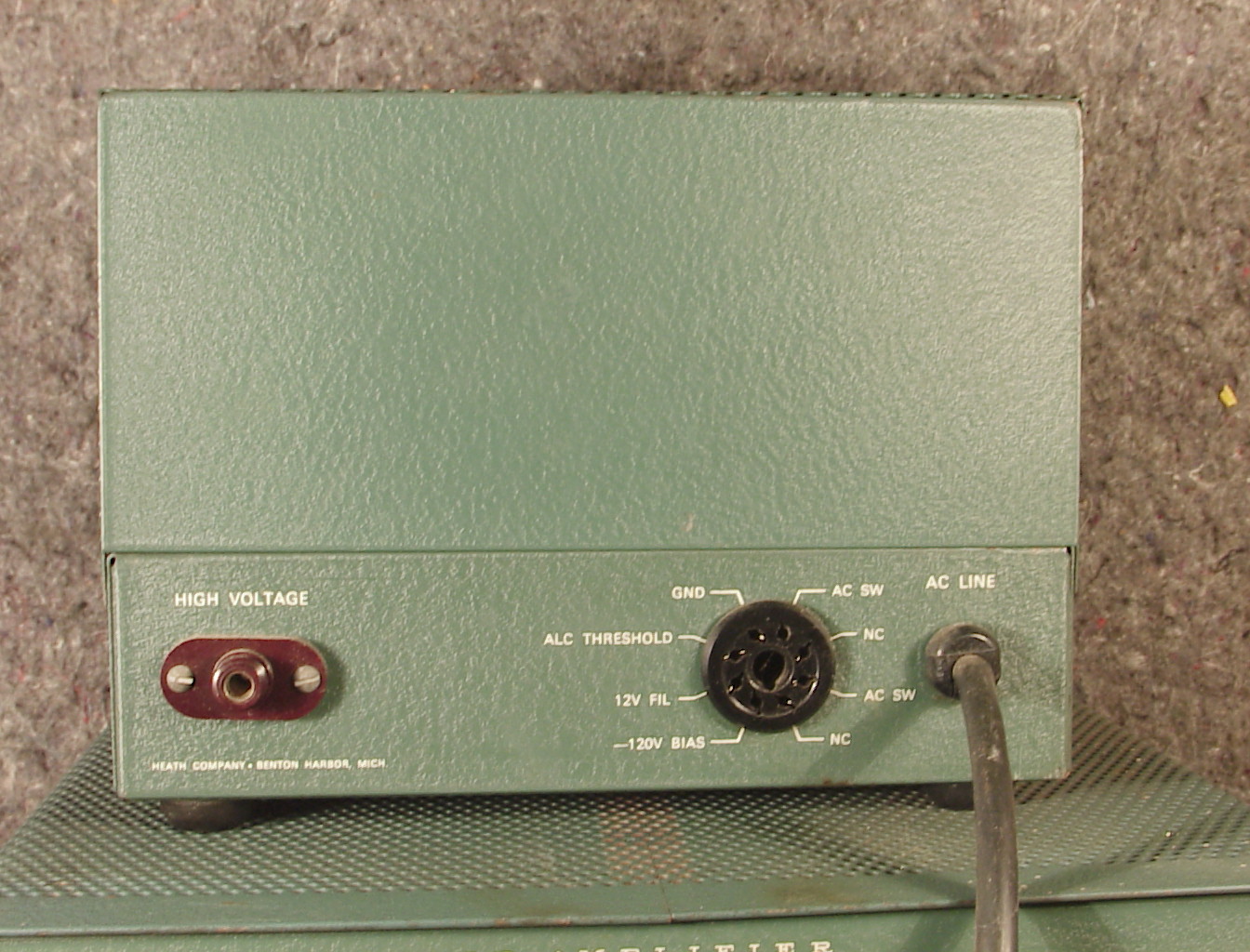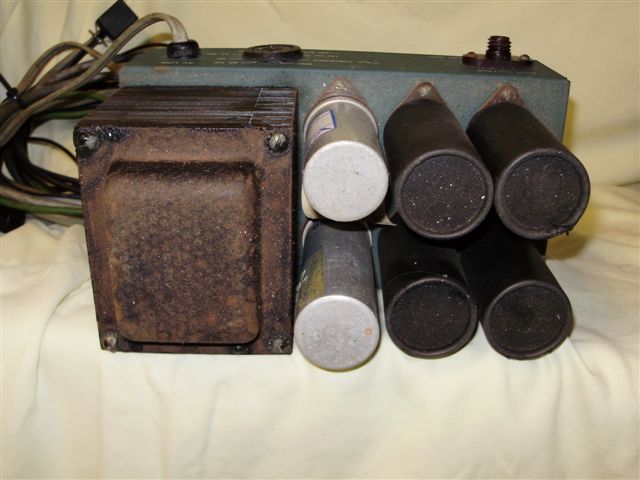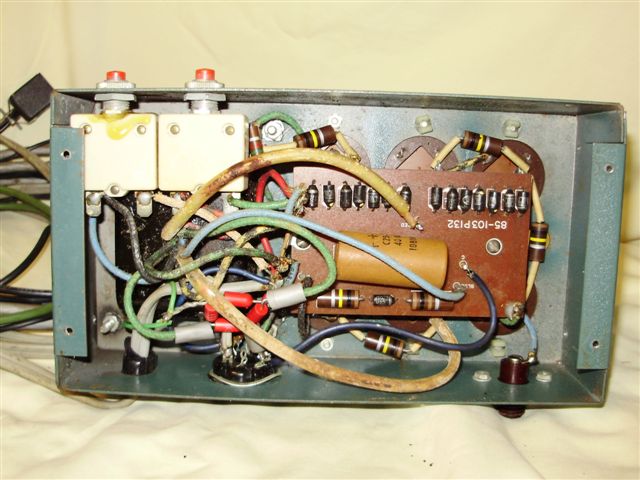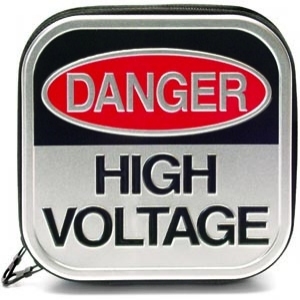 Why it's a good idea to open and clean old power supplies before use.
Heat attracts dust which holds moisture which causes rust. Maybe even short circuits.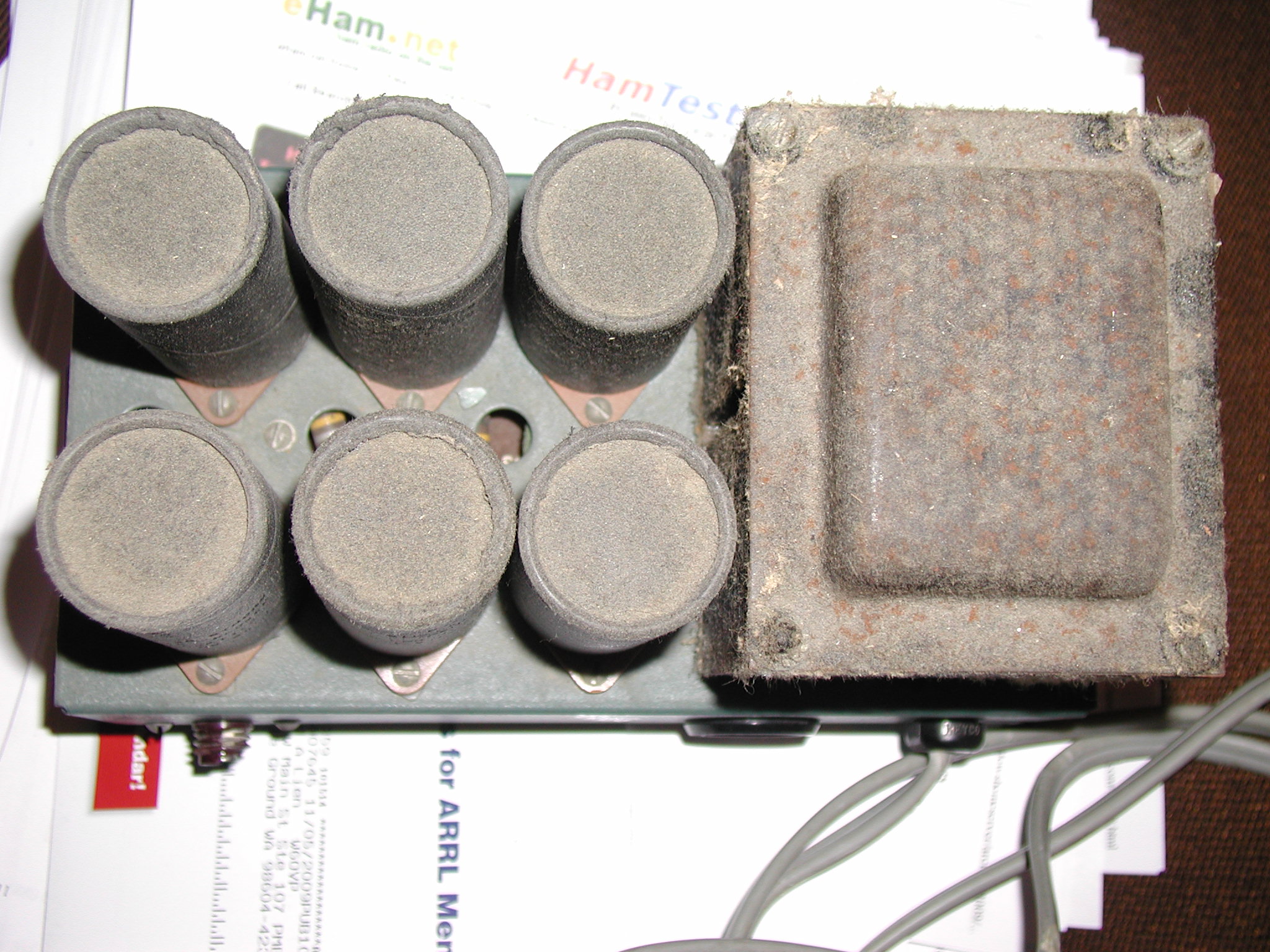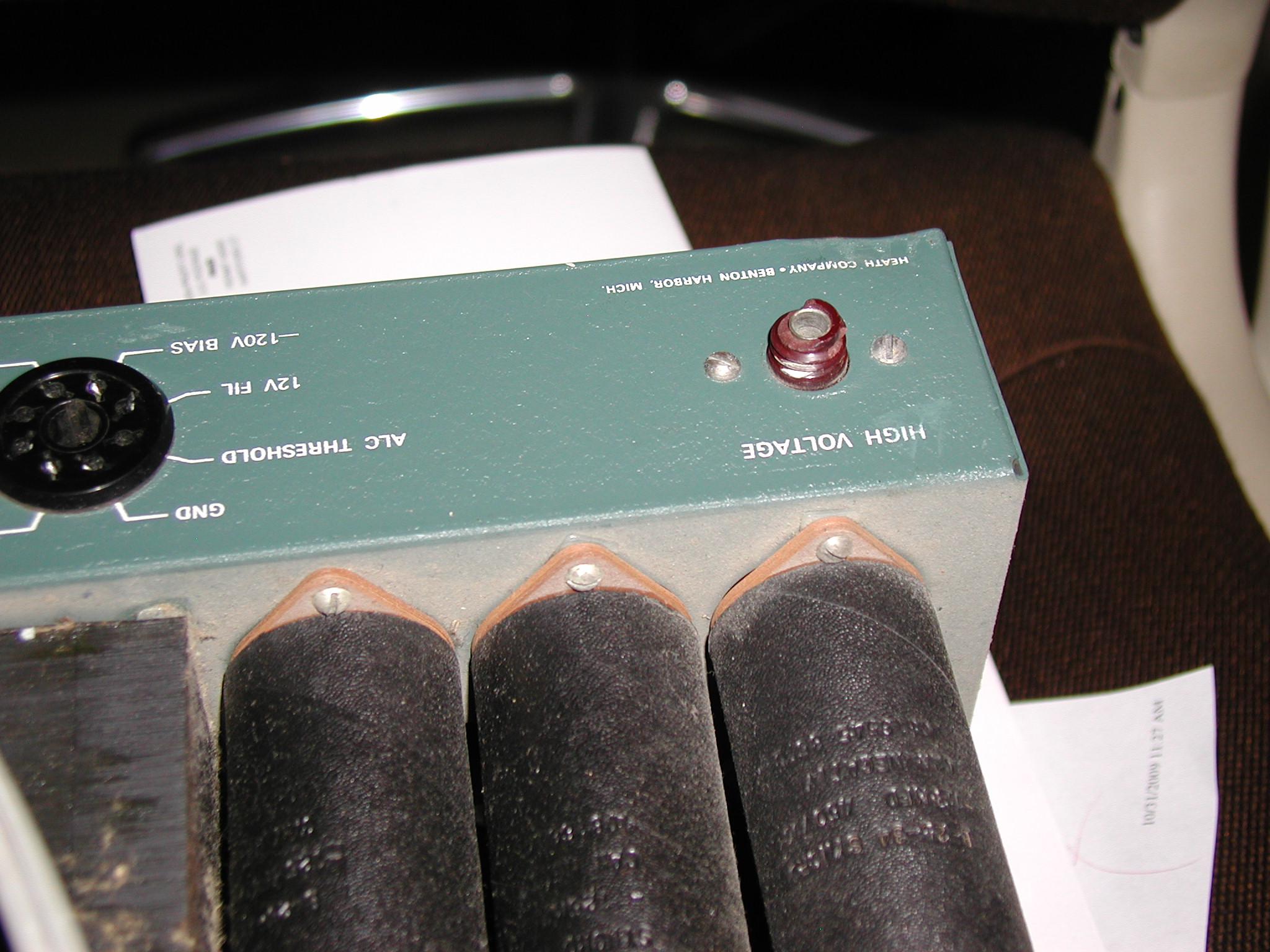 Note the broken HV connector. This is very common, especially on the power supplies. They are quite heavy and when not protected during shipping this is what happens. And if they are dropped, they will dent.
Note the broken HV connector, next to a dented corner.
When shipping the HA-14 and a power supply it is best to ship them in separate boxes. The difference in weight between the amplifier the power supplies is very large, especially with the HP-24.
It is not necessary to remove the amplifier tubes for shipment but the HA-14 MUST be wrapped in what seems an excess of bubble pack, protecting it on all sides. If you don't feel comfortable throwing the box off the back of a moving truck, add more quality padding!
I once bought a near-mint HA-14 and HP-24. The seller tossed them both in the same box with a few newspapers for padding and shipped it off. When the box arrived it looked like it had fallen off a truck. The meter was smashed and the HV connectors on both units were broken off. Both were badly scratched and unusable without serious repair work. A real shame.