HP-14 DC Power Supply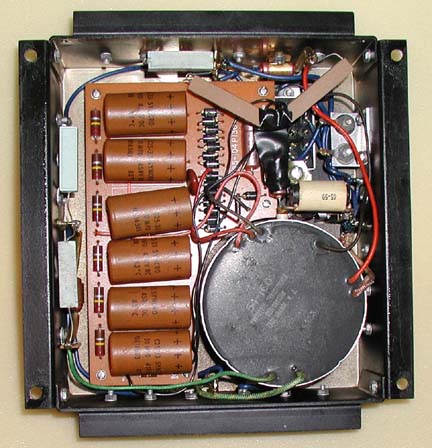 This damage is from leaking electrolytic capacitors.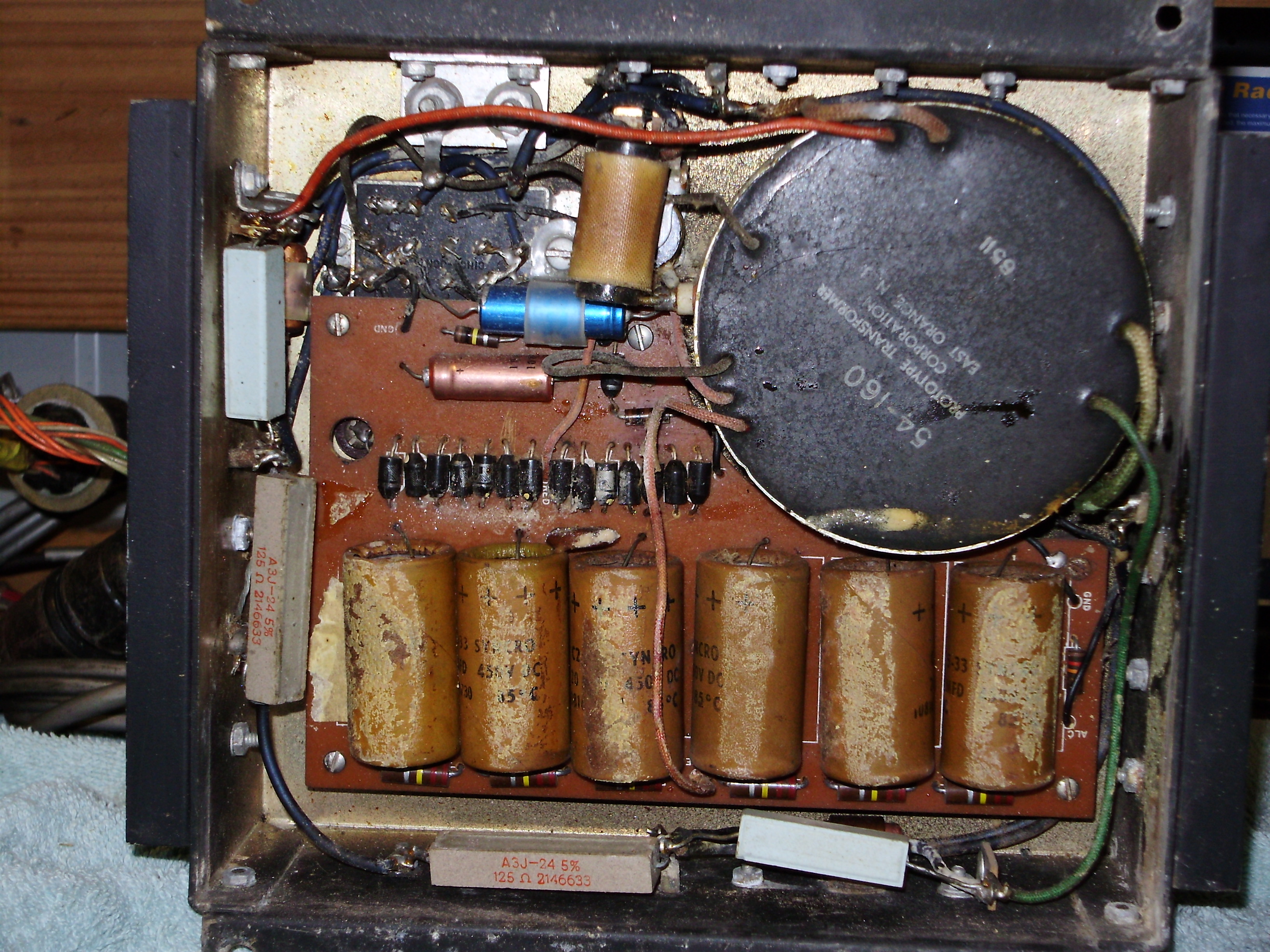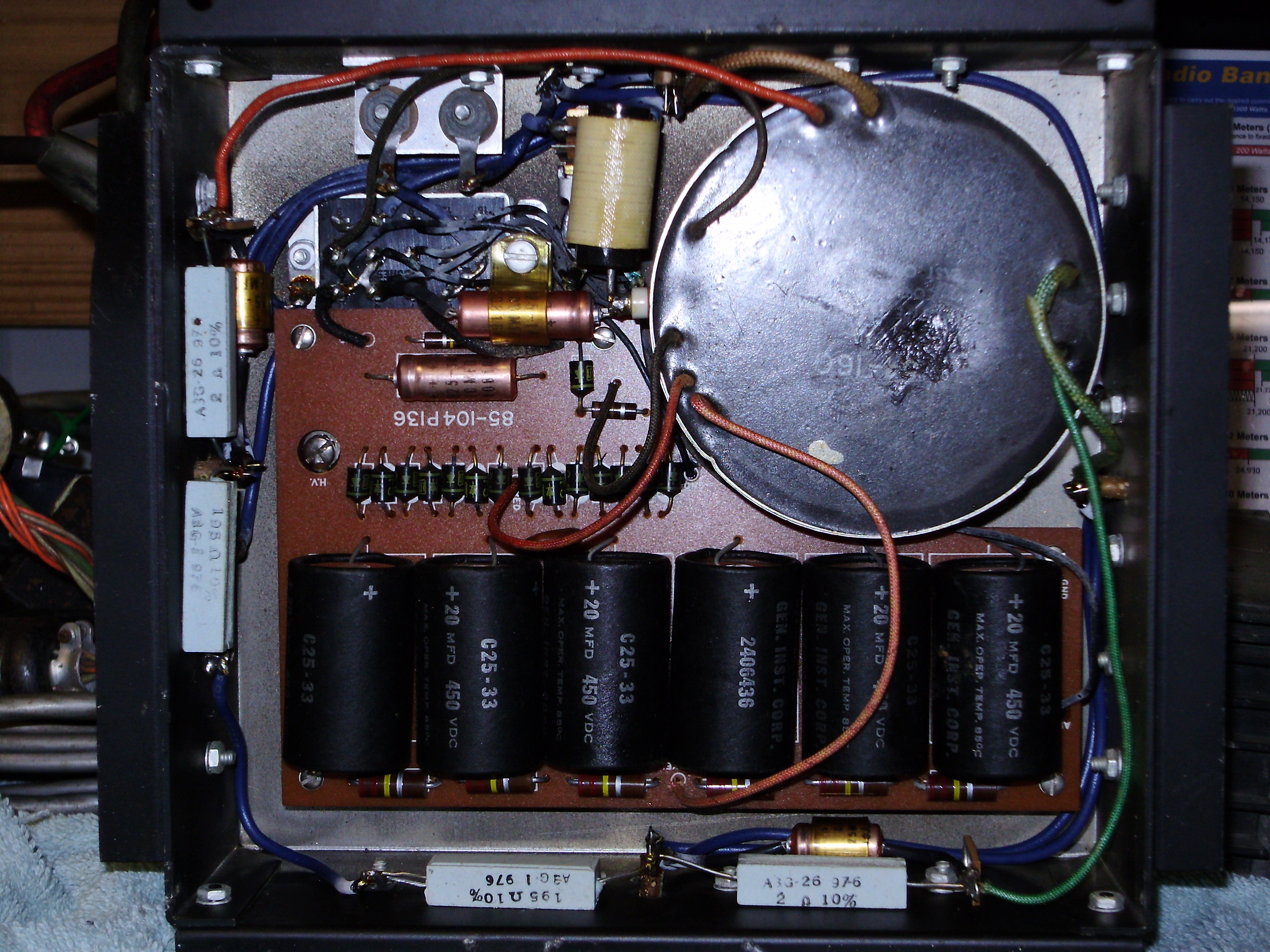 ---



HEATHKIT HP-14 SERVICE BULLETIN
HP-14			May 3, 1966			Bulletin No:
DC Power Supply	   Capacitor Overheating		HP-14-1D
		            
Replace R1 and R3 195 OHM 7W with [PN 3-24-1D] 125 OHM 10W resistors.
Replace the four transistors [PN 417-60] with four [PN 417-120]
transistors. 

Both transistors and resistors

 must be changed.

NOTE: The initial power transistors for the HP-14 are labeled Heathkit Part Number 417-60. This Heathkit parts cross reference site reports it to be a generic SP838, a PNP 45 Volt 25 Amp 100 Watt germanium power transistor. POSSIBLE (but untested) substitutions with similar specs are NTE179 or ECG197 . Here is another parts ID and cross reference.
The later replacement Heathkit Part Number 417-120 is reported there to be a generic DTG110B, also a PNP germanium power transistor. If you have a good cross reference to this generic, or additional information, please contact me.
NOTE: The DTG110B is rated at 90 Vcbo, 40 Vceo, 25 Amp, gain 65-100 @ 1 Amp Ic, Vce[sat] < 0.5V @ 5 Amp Ic; 850 KHz. These specifications are pretty close to the NTE179 replacement transistor from NTE (www.nteinc.com).
NOTE: the NTE179 AF amplifier replacement transistor is available from Allied Electronics for $35 each! Gotta be something better than this...
NOTE: Here is another helpful table which relates many Heathkit part numbers to the world.
NOTE: The ECG179 is listed as an equivalent to the NTE 179. (ECG was purchased by NTE.) Also ER-69 and SK3642 with prices closer to $25 each.
NOTE: Some hams are claiming the 2N1544 for several dollars each works OK as a replacement for the NTE179. Also the ECG 121 (which is a listed equivalent of the 2N1544) recommended in matched pairs. Caution: your mileage may vary. (Also the 2N2287 ???) Some say no ecg 121... be careful ...
---