COWTOWN
Amateur Radio Club
W5SJZ

A leading Amateur Radio Club in
the Fort Worth/Dallas Metroplex.
* * *Associated Repeaters * * *
147.28 MHz 224.42 MHz 442.20 MHz Tone: 110.9 Hz

MEETING AT CORNER BAKERY ON HULEN DEC 26TH AT 5:30 PM
---
"The Transmatch"
Enter the Club Website
Currently Giving W5YI and ARRL Ham Testing and the GROL

---
We Are Now On FACEBOOK and Twitter
Join Us There...
We Are Also On YAHOO GROUPS
Please Join Us There Too...
---
The North Texas Balloon Project
NTBP
www.ntexbp.org
Our Club Launches High Altitude Balloons with Telemetry and
Mentors Others Wishing to Enter the Hobby.
---
Cowtown Hamfest
Returning in January 2014
We Are Planning Now.
---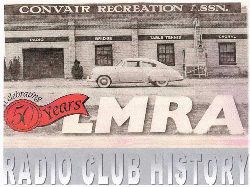 ---
Club Announces "Saturday Ham Breakfast"
We eat at various area restaurants about 7:00am
check the "two-eight" repeater for the location and talk-in
starting at 6:00am.


We also eat breakfast Friday's at 7:00am at the
Westside Cafe on Hwy 80 (in the back)
---
Lockheed Martin Recreation Area
3400 Bryant Irvin Road