Here are some photos from the September 6, 2006, Final Integration Meeting.



Oh My Gosh! It's empty! We really should put SOMETHING in this box before Launch!! Josh KE5FGC and Charlie K5ENG look on while Andy W5ACM considers sending an empty box to The Edge Of Space.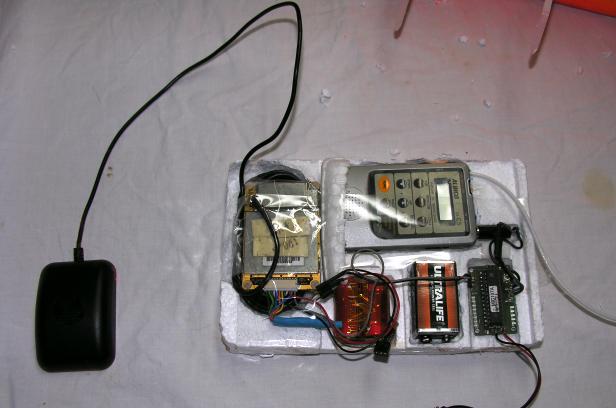 Ahhh! The secondary APRS system WORKS! It is powered from a separate battery system in case of problems with the main batteries.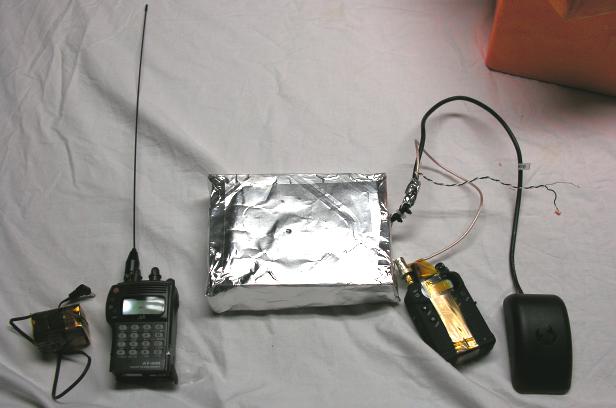 Here's the main APRS system. It's all ready to go and working Great!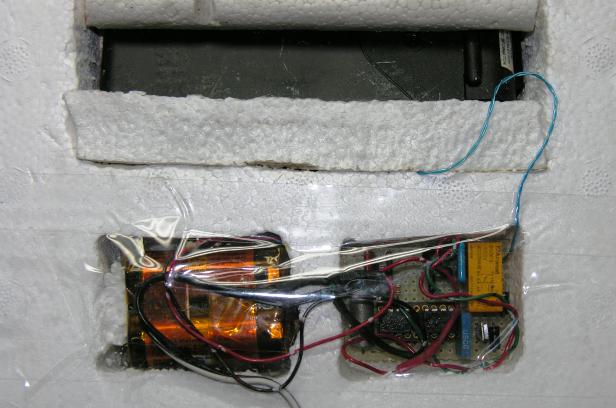 The automatic camera system has been fully checked and installed. Yes, we are still using film for the pix from space, but it's a tried and true system, at least when Pete KD5ELH is in charge of the gear. Did Andy get it wired right? Will the optical filters work, or just fog up?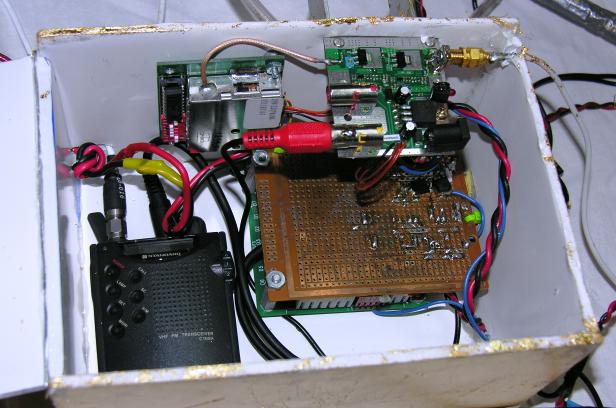 The control receiver is in the lower left. The control electronics are on the right, and the video transmitter it on the top. Ron AG5RS has this gear ready to go.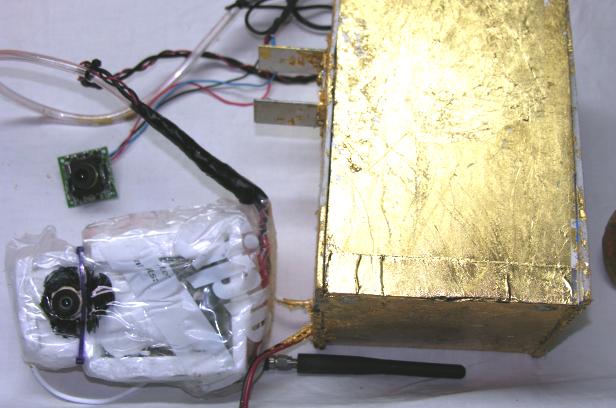 Here's the complete video system for the 1.2 GHz ATV downlink. The infrared camera is the small unit just above the main color camera. The gold-plated ATV and control box has been sealed.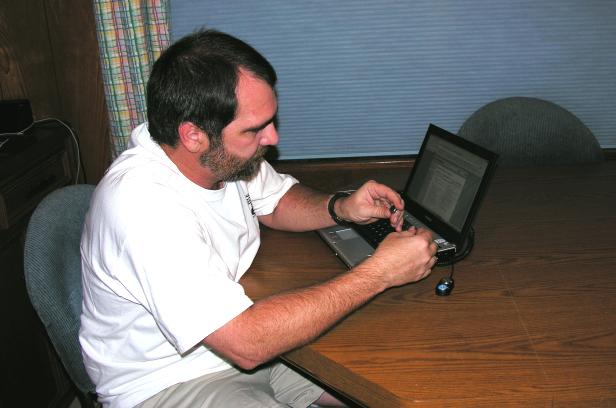 Mikey KK5SC is setting up the programming on the Thermocrons. We will have one inside the payload, and one outside to monitor temperatures and the units will record all of the temperature data.



Here's a closeup of one of the Thermocrons. We epoxy or glue them in and on the payload. Thanks Mikey!



Mike WA5TWT and Ron get ready to mount the subassemblies into the main payload container.



"I have no idea what Andy is trying to do. Those are his car keys. Is he trying to find the ignition switch on this thing? Will the Toyota keys work? Just relax. We'll get through this...



Mike is happy. All of the gizmos are securely mounted in this most excellent container! It looks REAL!



Yes! How about a view with EVERYTHING in place, including the antennas and the film camera unit! We are DONE. The package is complete, but does it work??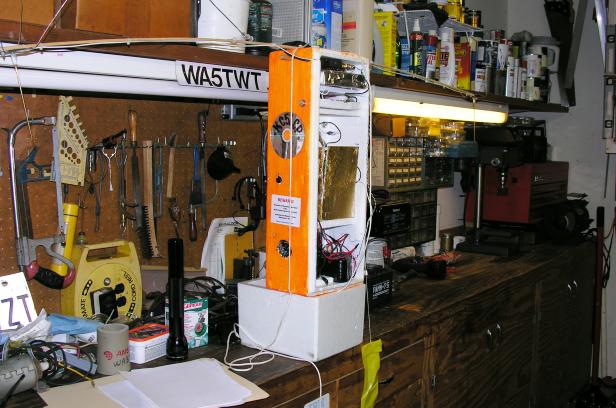 Out To The Lab! It's time for full-up testing of BLT-22! Put it on the bench, hook up the internal battery pack, and GET READY! It looks good, so it should work good, RIGHT?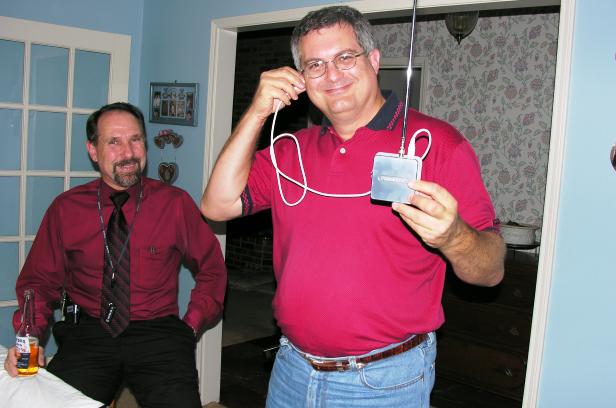 To The Edge Of Space! Dr. Dan and John AB5SS do a little digital-radio experimentation during the final moments of test and integration, and command and control. It's party time!

Our Party Meeting will be held on Friday, September 8, 2006, at the Secret BLT Lab (310 Lombardy) in Sugar Land - 8 PM till 10 PM.

Launch is scheduled for 10 AM on September 9, 2006 from the Wharton Regional Airport. Be There!!!