Here are some photos from the 22 August 2003 Final-Final Integration Meeting.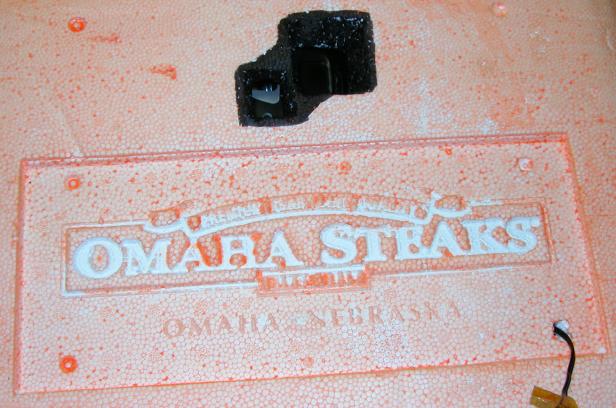 Our "Spaceframe" comes from an excellent source - Omaha Steaks! No tacos here, just REAL BEEF To The Edge of Space!



That's all there is to it - the crossband repeater, that is... Pete KD5ELH replaced the rechargable battery pack with some lightweight, high power-density sulfur-dioxide lithium cells. Just before the payload is sealed, the ADI AT-600 is powered on, inverted, the antenna threaded through a hole in the bottom of the Omaha Steaks box, and finally held in place with foam pads.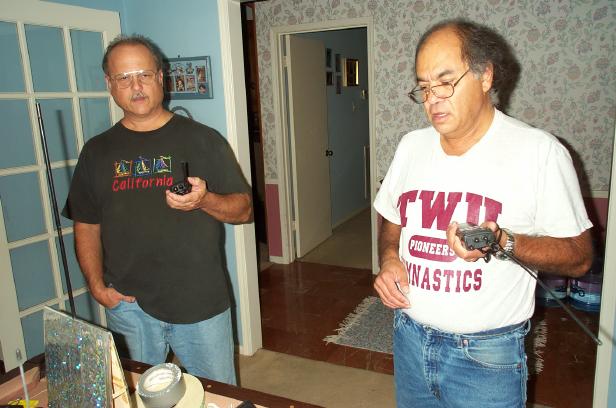 "CQ DX CQ DX! High Mogul to Grand Vizier! Hello, hello, can you hear me now?" Mike WA5TWT and Pete test the crossband repeater.



RC Master Tony N5RPQ takes care of some last-minute, night-before-flight fixes to the voltage regulator circuit for the Sony color camera on the Wing Glider.



"OK, look busy, like we're really doing something serious and important. Whatever you do, ignore the cameraman."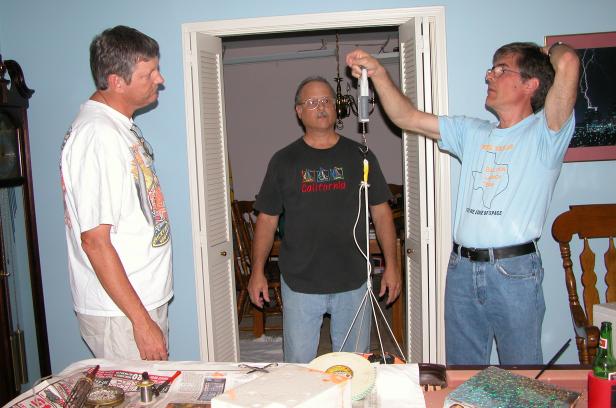 "If I hold my head at just the right angle, the package weight is less. This pig is heavy! I'll bet it's SIX POUNDS!"

We're Ready! It's ALL tested, and it ALL works! BLT-19 is a GO for launch on August 23, 2003 at 10 AM - To The Edge of Space!