Here are some photos from the May 21, 2003, BLT-19 planning meeting.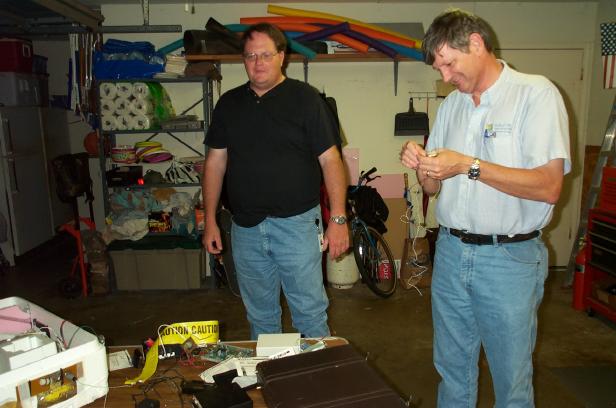 Gamma Man Randy KA5IIA and RC Coordinator Tony N5RPQ contemplate the pile of flight gear from past launches.



We lift the lid on the BLT-18 payload. It's a mess! Pull it ALL out! BLT-19 needs a FRESH start!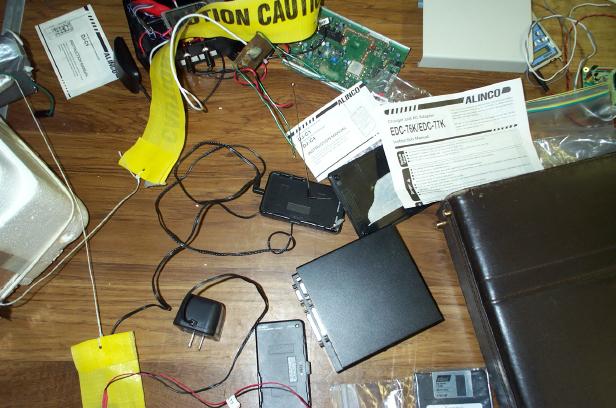 TNCs, Wall Warts, cameras, trasnmitters, CAUTION tape, and a whole bunch of other "stuff" populate the table top.



"If you do that, we all blow up." Power Wizard Mike WA5TWT and Randy check the supply of Lithium batteries.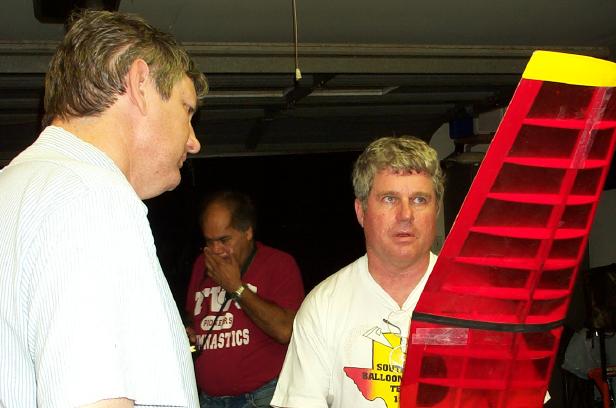 "Oh, My Gosh - They're Serious!" Cross-Band Repeater Master Pete KD5ELH listens to Tony and Glide King George W5GFP, as they discuss plans.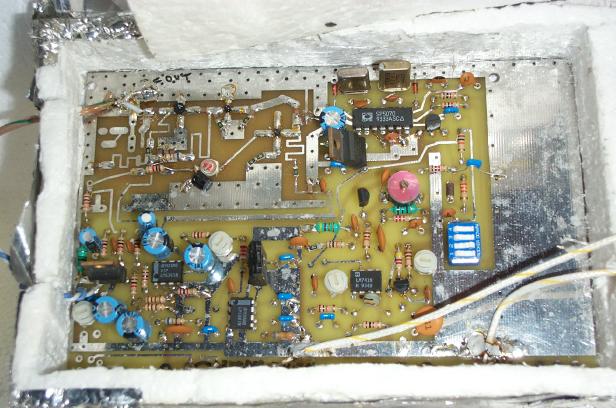 A look at our veteran 1.2 GHz ATV exciter (Thanks to Richard W5SXD). It has served us well!



The HATS transmitter from Tim KD5DTW's estate has been received from Bronwyn. Ron AG5RS will be using this one-piece unit for BLT-19.

Our Construction Meeting will be held on Wednesday, June 18, 2003, at the Secret BLT Lab (310 Lombardy) in Sugar Land - 8 PM till 10 PM.

Launch is scheduled for 10 AM on August 23, 2003 from the Wharton Regional Airport. Be There!!!