Photos from the Launch of BLT-19.5 on 15MAY04 at 8:00 PM from the Secret BLT Launch Facility on Lake Livingston.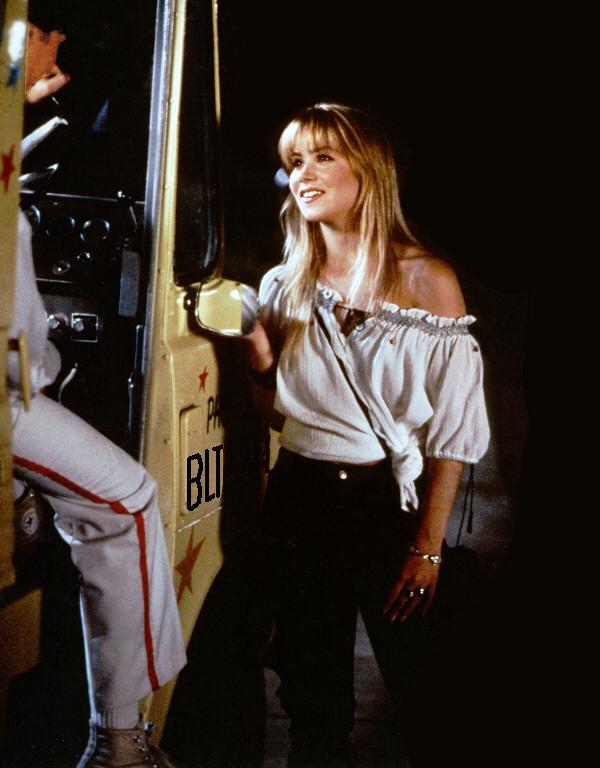 Hi Andy! I was very impressed by the flight of BLT-19.5. The Totex 300-gram balloon was quite sufficient for the payload weight. All participants were apparently cross-trained in all facets of the operation. The level of teamwork was exceptional. Everyone was having a great time without stress, even though there were many possible failure modes. Circuit design was very good, but there was no documentation of the actual output power on the two target frequencies of 28.322 MHz and 50.001 MHz. I'm rather surprised by this obvious omission. By the way, would it be OK if I came along for the flight of BLT-20 on August 21st?



In addition to launching BLT-19.5, we also caught and kept between 500 and 600 fish and searched for the geocache on Pine Island. It was a GREAT event!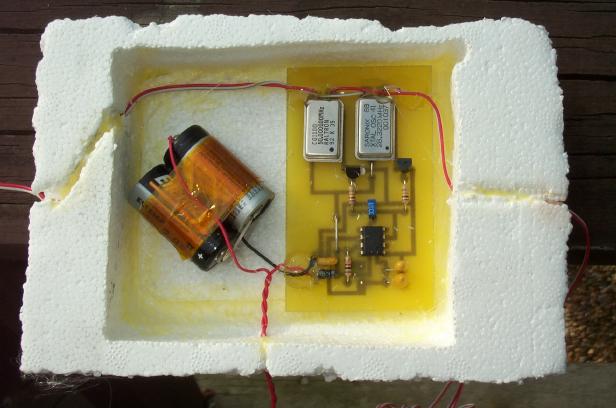 The BLT-19.5 payload weighed in at 3 oz. It was a modified version of a Fireball 3.2 beacon system with 10-40 mW of CW beeps (speed proportional to temperature) on 28.322 and 50.001 MHz.



A close-up of the sealed transmitter. The 10K-Ohm thermistor can be seen extending outside the styrafoam housing.



A Yaesu FT-817 was the primary receiver incorporated at the launch site.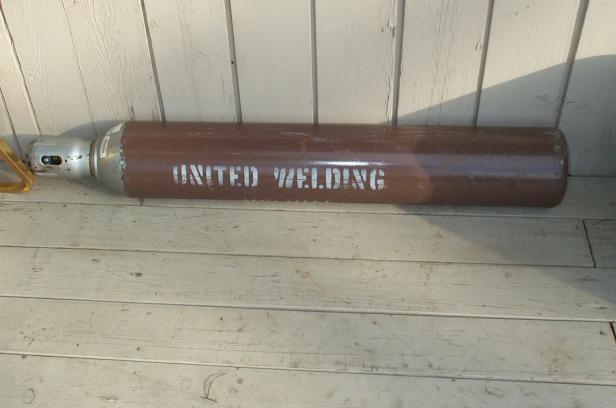 Plenty of Helium this year courtesy of Party Universe on SH 6 just south of Bellaire in Houston.



John WA5WOD and Charlie K5ENG tie off the filled balloon.



"Careful! Careful! Don't touch the balloon!"



Andy checks the signals one last time prior to deployment.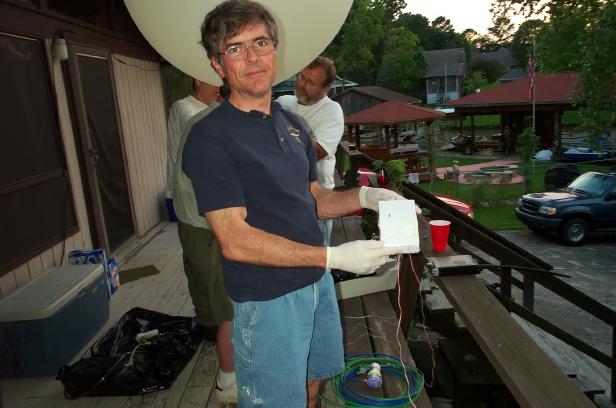 "I love the feeling of latex in the evening..."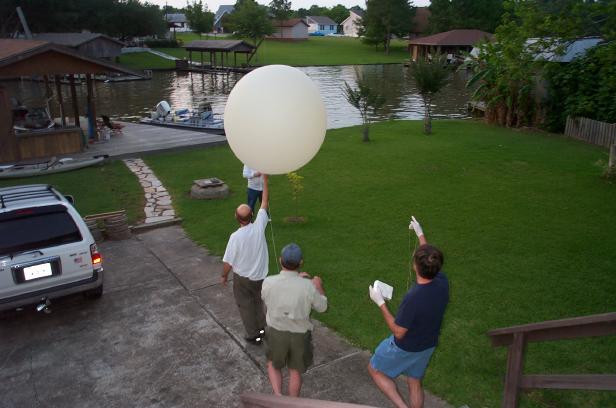 "To the Edge of Space! Let's Rock!"



Final deployment of BLT-19.5 takes place by the edge of the cove at exactly 8 PM, Saturday, May 15, 2004.



Slowly but surely BLT-19.5 rises into the still, evening sky, with a smooth hand-over-hand release.



Let it Go! Let it Go!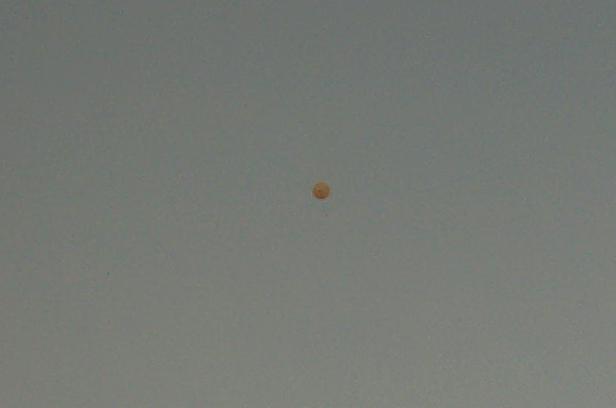 "The balloon is away Ed! The balloon is away!"



As the sun slowly sets in the west, BLT-19.5 takes to the heavens...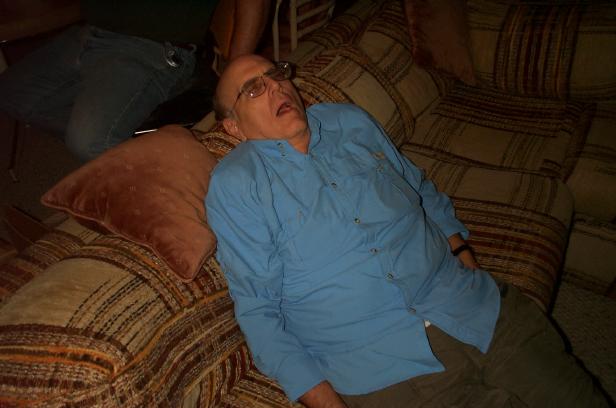 Charlie carefully listens for the beacons on BLT-19.5...

We had a lot of fun with BLT-19.5. The ascent rate was moderate at about 800 feet per minute. Reception reports from Randy KD5IIA and our own listening efforts were mixed... Signals disappeared about an hour after launch, or did they... We were a bit busy watching movies on TV... Do you have a report to file with the BLT? What did you hear? Send info!!

The next event will be BLT-20 featuring more cool toys.

Don't Miss It! We're on for August 21, 2004!