w5acm
Welcome to Andy's PCSAT Launch Page!
PCSat went to orbit at 0240Z on 30SEP01!



The launch was the FIRST orbital insertion from the Kodiak Island launch complex - 250 miles south of Anchorage, AK.


Bright Light! The Lockheed-Martin Athena launcher illuminates the tower!.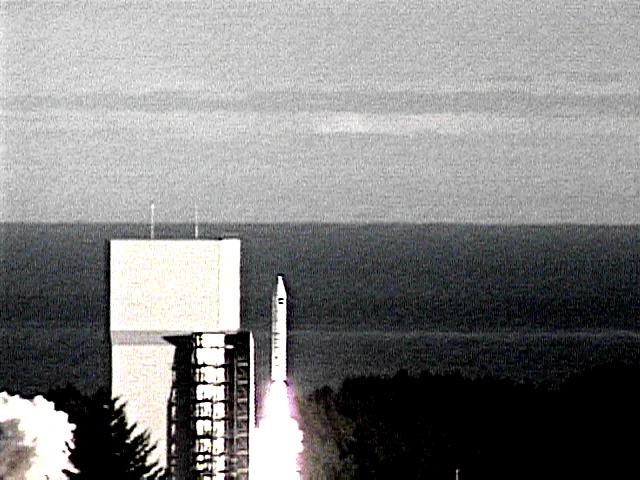 Here we go! It's 0240 UTZ - 30SEP01. The Buffalo, wild horses and birds of Kodiak Island are getting a wake-up call!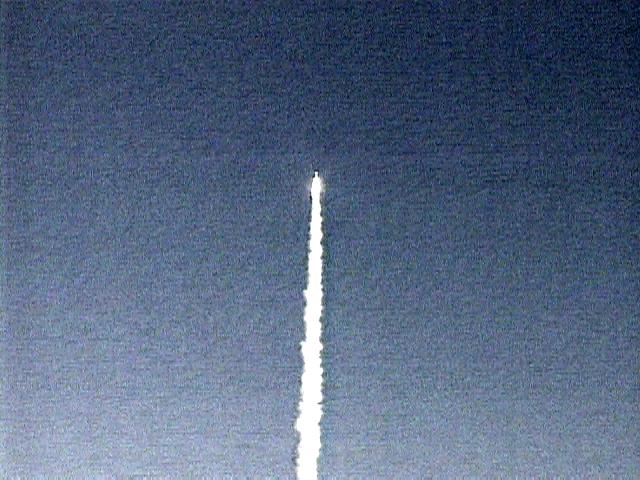 The Athena is getting some altitude.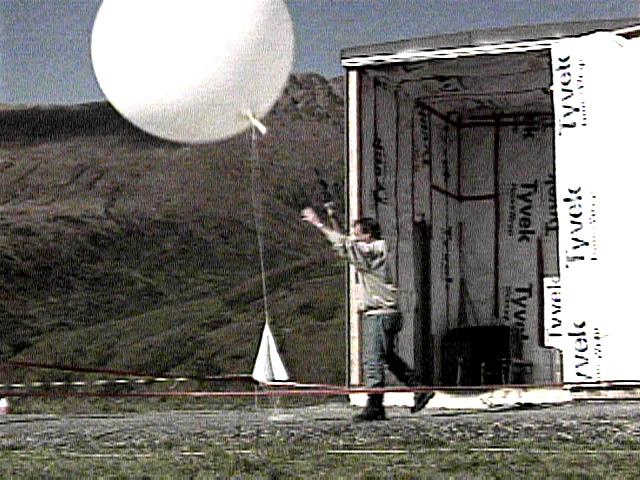 Prior to launch there were SIX balloon launches to make sure that the upper-level wind data was accurate.


LET IT GO! LET IT GO!.


Ah! Now that's a Cool tracking antenna!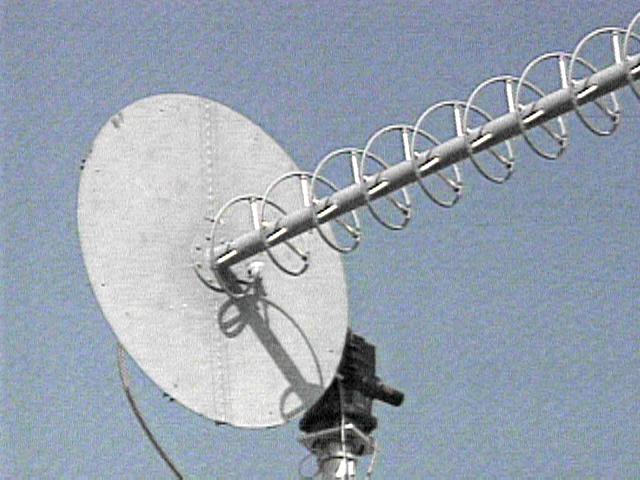 Nice Helix too!


Tracking data from the Kodiak Launch Complex was no more than a camera aimed at a PC laptop screen. Here we see the launcher and its payloads just before leaving the coverage area in Africa. Data indicated that the deployments of Picosat, Sapphire and PCSat had gone well. Later, after the launcher had dropped to an intentionally lower altitude, StarShine was deployed. It was a Superb launch!!! Now to do some APRS ops via this new HAMSAT!!!



Here's some info from WB4APR shortly after launch:

PCsat ORBIT
-----------
The Kodiak Star mission is the first orbital flight from
Alaska. Three of the four payloads carry amateur radio. Three
have been separated at 800km and then the launcher descended
to 450km and released the primary payload which is Starshine.
The PCsat orbit is representative of the higher three objects
until they have enough time to separate.

These KEPS are for the launch at 0240 on 30 Sept 2001.

PCsat(800km)

Epoc: 2001 273.15972
Mean Anomoly: 123
Mean Motion: 14.28957165
Inclination: 67 deg
Excentricity: .00072
Arg of Perogee: 243 deg
R.A.A.N 118 deg
Decay: 0
Beacon Freq: 145.825

Launch Vehicle is a Lockheed Martin Athena. Other payloads are:

Starshine (A mirror ball for visual sighting)
Picosat (a commercial/DOD satellite)
Sapphire (a joint Stanford/Washington Univ/USNA satellite)

de WB4APR, Bob


Bob Bruninga's (WB4APR) PCSat Page


Data Received by W5ACM on 30SEP01 from PCSat