<![if !vml]>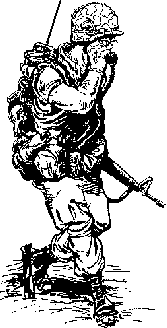 <![endif]>
Collectable Military Radios
US HF backpack Radios
WW2 BC-654 / SCR-284
FREQUENCY: 3.8MHz to 5.8MHz
MODULATION: AM or CW
POWER OUTPUT: LOW: AM=2W, CW=6.5W HIGH: AM=5W, CW=17W
POWER SUPPLY: 6VDC or 12VDC only for RX, 6VDC or 12VDC and 500VDC for RX/TX. 13 tubes, Rx VFO, Tx VFO or crystal. Requires 6 and 500 VDC.
WW2 BC-1306
Receiver/Transmitter, 3.5-6.5MHz, AM/CW, IF 455KHz, 11 Tubes. Requires 6.3, 1.4, 105 and 425-500 Volts.
<![if !vml]>
<![endif]>
<![if !vml]>
<![endif]>
GRC-9