BY4BJA - Shanghai Jing-An Children's Center of Science and Technology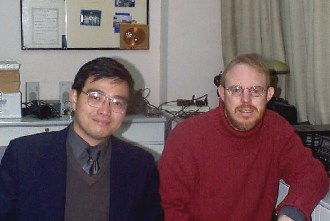 On the left is Feng Jing-Hua, BZ4DJR, Assistant Director and Senior Teacher at the Center. He teaches Amateur Radio technology, and is the Station Master of BY4BJA.
The operating room of BY4BJA. The main HF radio is an Icom IC-756. A Yaesu 736R is used for VHF/UHF, satellite work (Oscar-10), and EME. Modes worked are SSB, CW, SSTV, RTTY, & Pactor. Feng has experimented with ATV and has plans to bring that mode to this station.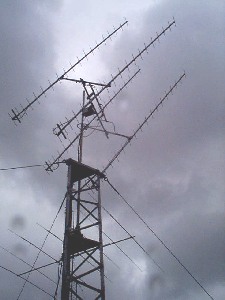 In May, 2001, Feng completed the first US/China EME contact on 430MHZ using this array of four 20-element yagis. A 100W Mirage UHF amplifier was used for the slow-CW contact. This array is located on the Center's rooftop, about 20mtrs up.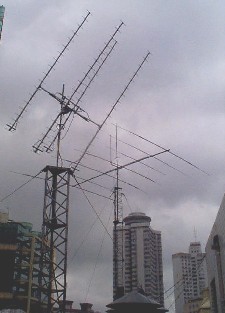 Here, you see the UHF yagi array and the 7-element yagi for 20/15/10 meters. There is also a vertical for 40/20/15/10 meters. In the background are some of Shanghai's office towers.