BA4AA - Shanghai's First Ham!
This is Xu Ru,BA4AA. Mr. Xu has the first Shanghai callsign. He is a well known elmer and has overseen the installation of many of Shanghai's club station antennas. His work is very professional and first class. He was also the Station Master for BY4AA, Shanghai Radio Sports Association.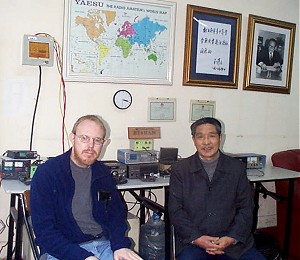 Me and Xu Ru at the operating position of BY4HAM, which is the club station of Shanghai's ham store. Hanging on the wall (upper right in the photo) is a message from Shanghai's Mayor, proclaiming amateur radio as an important tool for introducing technology to students.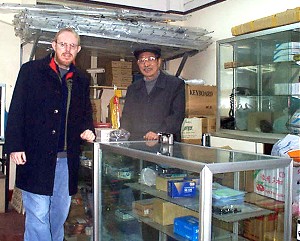 Mr. Xu owns and runs the only amateur radio shop in Shanghai. Here I am purchasing a K4 morse key.