2 Meter Repeater at the Firehouse
We have a repeater installed at the Firehouse. Bill, W7YY and Jon, WA1PEI installed the former Monroe Repeater. The frequency is 146.835 with a negative offset. The PL Tone is 100.0.
!!! FIELD DAY 2017 !!!
Field Day is coming the weekend of June 24th and 25th. We plan to start setting up about 10:00 AM on Saturday the 24th, with operating starting at 2:00 PM. We plan to start take-down at 10:00 AM Sunday. The more hands available for set-up and take-down, the better! See you there !!
WATERBURY AMATEUR RADIO CLUB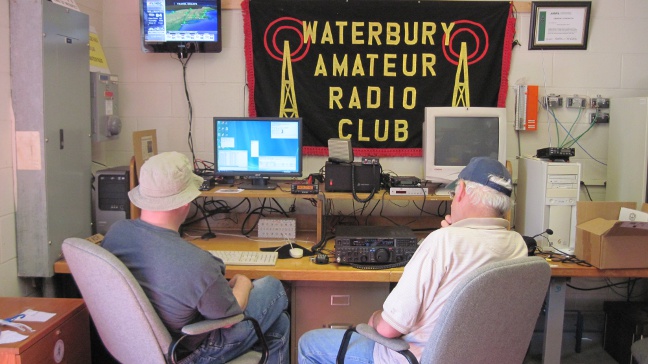 Photo courtesy WA1SSB (c) 2012 WA1SSB
MEETING LOCATION!
The Waterbury Amateur Radio Club meets at the Firehouse in Prospect. The Firehouse is located on Route 69 1/8th of a mile south of Route 68 in Prospect.