2 Meter Repeater at the Firehouse
We have a repeater installed at the Firehouse. Bill, W7YY and Jon, WA1PEI installed the former Monroe Repeater. The frequency is 146.835 with a negative offset. The PL Tone is 100.0.
!!! FIELD DAY RESULTS 2014 !!!
Here are the preliminary results for Field Day 2014 at W1LAS :
Total QSO's = 479 Total Points = 974 (includes 8 CW contacts @ 4 points each - many thanks to Les - KB1SL) Bonus Points = 250 Total Score = 1224
We had 9 members participating whose enthusiatic efforts worked 46 out of 50 states (Missed SD, DE, NM, NV). The team worked several KH6's and a KL7, PR, USVI, and a couple of DX stations. Many thanks to Bill, W7YY for his generous hospitality at this event !!!
WATERBURY AMATEUR RADIO CLUB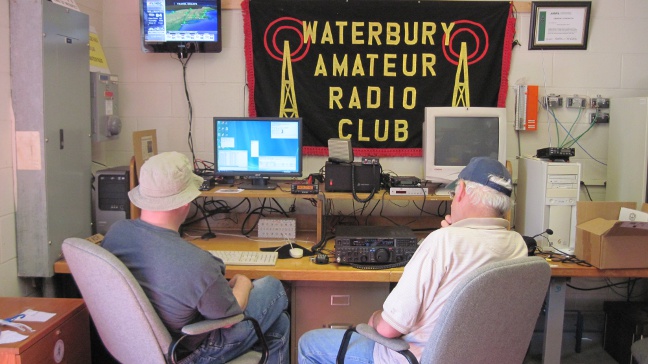 Photo courtesy WA1SSB (c) 2012 WA1SSB
MEETING LOCATION!
The Waterbury Amateur Radio Club meets at the Firehouse in Prospect. The Firehouse is located on Route 69 1/8th of a mile south of Route 68 in Prospect.