Home
We are an ARRL affiliated club.

This site has been accessed at least


times
2 Meter Repeater at the Firehouse
We have a repeater installed at the Firehouse. Bill, W7YY and Jon, WA1PEI installed the former Monroe Repeater. The frequency is 146.835 with a negative offset. The PL Tone is 100.0.
!!! 2017 Field Day !!!
W1LAS had 383 QSOs (13 on CW,3 on 160 meters), 396 QSO points, 350 Bonus points. Total Score = 792. We had 10 members participate. Big thanks to Roland, WA1INC and Daryll, N1YZO for getting the logging computers networked. Many thanks to Bill,W7YY for his hospitality and outstanding help with this event.
WATERBURY AMATEUR RADIO CLUB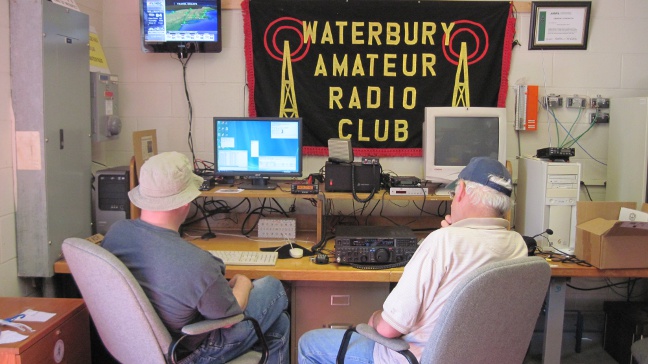 Photo courtesy WA1SSB (c) 2012 WA1SSB
MEETING LOCATION!
The Waterbury Amateur Radio Club meets at the Firehouse in Prospect. The Firehouse is located on Route 69 1/8th of a mile south of Route 68 in Prospect.