Welcome
to
WØTVJ's Web Page
I am located in a town named Chapman in
The State of Kansas.
The population of our town is about 600 strong. A great town to raise kids.

Let me know what you think of my page with a quick email.
WØTVJ

These are a few links to my Ham friends pages.


N0DVG


K0ESD


These are a few main links to Amateur Radio Pages.


QSL.NET


QRZ.COM


ARRL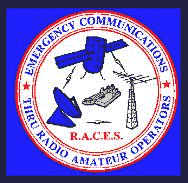 We have a radio club here that is dedicated to civil defence.
The Smokey Hill Amateur Radio Club