Field Day 1998
Field Day is an annual exercise of our emergency communications capabilities. The object is to set up amateur stations (preferably under field conditions) and make as many contacts as possible within a 24 hour period. JCRAC operated Field Day 98 at Leawood Park in Johnson County, KS.

Photos courtesy of Bob Roth, N0DOG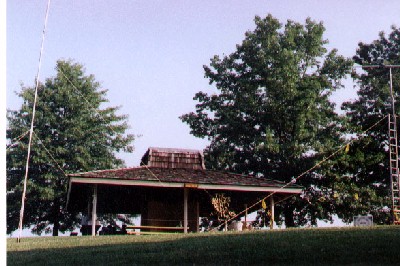 Photo 1: A view of our Field Day site at Leawood park.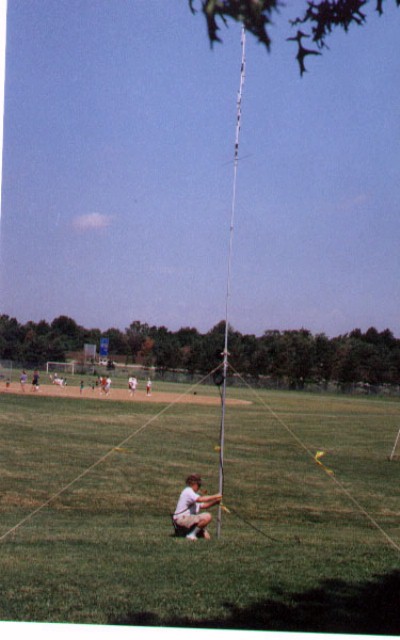 Photo 2: Terry KC0DHL does final preparation on our HF vertical antenna.



Photo 3: B$ and C$ are working CW (help me out here Bob!)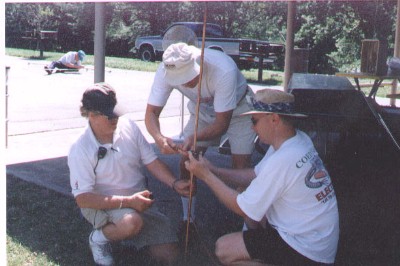 Photo 4: Terry KC0DHL, Bill W0FN, and Stan KD0G are putting together a vertical antenna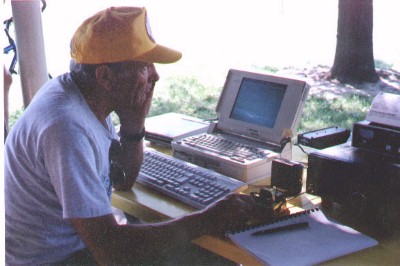 Photo 5: Stan KD0G working the CW station despite the Microsoft "Blue Screen of Death" appearing on his laptop computer!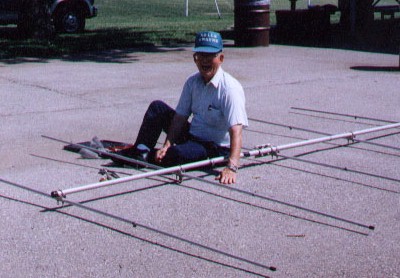 Photo 6: Dwayne K0LLS appears ready to RIDE on this beam antenna, but is dissuaded by other FD participants...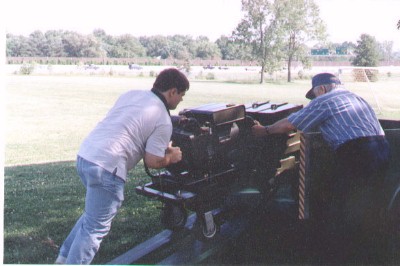 Photo 7: Where would we be without our reliable AC power? Mike N0MCG and Mac W0LQV unload the AC generator. Mac has been providing AC power for our FD operations since way before KCPL got in business!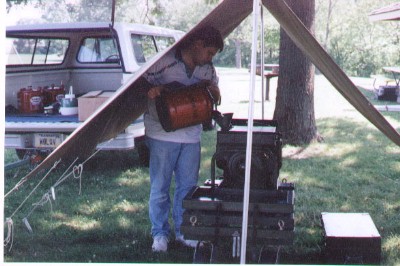 Photo 8: Mike N0MCG fuels up the trusty generator.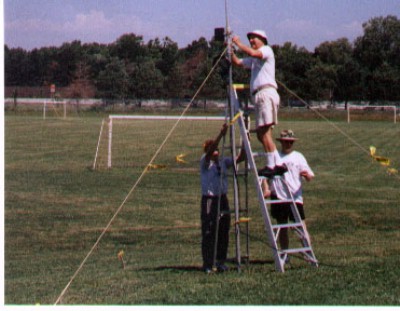 Photo 9: L-R: Stan, Bill (on ladder) and Terry put the final touches on the vertical antenna.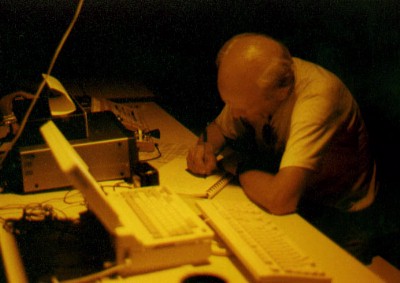 Photo 10: Stan KD0G here burning the midnight oil on CW!