June 24, 1997
SUNRAYCE is a solar car race sponsored by GM, the United States Department of Energy (DOE), and EDS. The racers are college students who work as teams to design, fund, build, and finally test their solar cars. The race has 9 daily runs or "legs" and covers a total distance of 1,230 miles.



JCRAC helped with safety and status communications on the June 24th leg, which started in Lee's Summit at Longview Community College, and ended in Manhattan, KS. A 1/4 checkpoint was operated in Olathe, KS. Overall communications was coordinated by Larry, WE0T (NEKC-ARC), Paul KC5CEK, and Bennett, W5TZM. JCRAC hams who particpated were Bill Epperson, WB0CEF (stationed between the 1/4 checkpoint and the starting line), Bill Jones W0FN (1/4 checkpoint), and Tom Wheeler N0GSG (Starting line).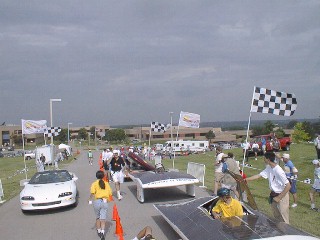 Photo 1: The starting lineup moments before the race. Each car starts at one-minute intervals. The lead car is from MIT.



Photo 2: The "SunStang," car 96, University of Western Ontario (London, Ontario)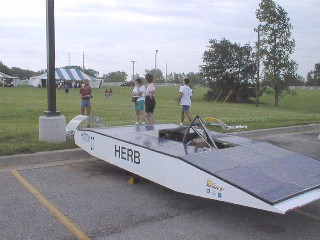 Photo 3: "HERB," built by students at the US Military Academy - West Point, New York



Photo 4: "Sol of New Orleans," built by engineering students at the University of New Orleans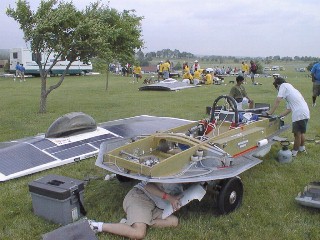 Photo 5: Students work as quickly as possible to get their car ready before post time. (Car name unavailable). Notice the hydraulic reservoirs at the left-front wheel area.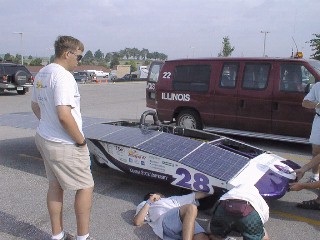 Photo 6: Kansas State University - Manhattan, KS "SOLUTION"