Field Day 2000 Wrap Up de WØBR
Other than the logistics of getting to the shelters, this year's field day went off without a hitch. Even Murphy and his rain held off to allow a day and a half of excellent weather. We would like to acknowledge everyone who provided equipment, food, and hours of labor in the planning, set up, operation, and tear down of the operation. In particular, thanks to Don WØDEW for the antennas, Dale KBØZGU for the logging, Bob NØDOG for the food and photos, Tim KBØYQN for the soda pop, , Dwayne KØLLS for the 6 meter station, David KYØDR & Joe KA3NAM for the 2/440 station, Mac WØLQV & Mike NØMCG for the power, Stan KDØG for the vertical antenna and copying the W1AW message, Bob KCØEFC for the APRS demonstration and ice (plenty of ice!), Bill WØFN & Jon NØJK for the satellite operation, Bob KCØGNR for the public information table, Tom NØGSG for the solar operation and photos, June KBØWEQ for taking our FD traffic, Ray KCØIBO for keeping us safe with the yellow tape, and Roger KBØIIG for the park reservations and publicity. Speaking of publicity, Fox4 news had coverage of the operation on the early news Sunday afternoon. Sun Publications ran an article describing our operation on the following Wednesday. The Sun reporter even operated 10M phone for about 30 minutes Saturday afternoon. We had 41 visitors and operators sign in at the public information table. I would personally like to thank all who participated and look forward to working toward a successful 2001 Field Day.

Bob Raker WØBR
For 2000, Don Warkentein WØDEW (new call!) and Bob Raker, WØBR, acted as field day coordinators.


A panoramic view of our field day site.
Photos courtesy of Bob Roth, NØDOG, and Tom Wheeler, NØGSG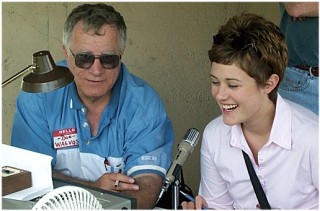 Photo 1: Don watched as Kate Hettinger, staff writer for the Johnson County Sun, operated the HF station. Kate looks like she's really enjoying herself!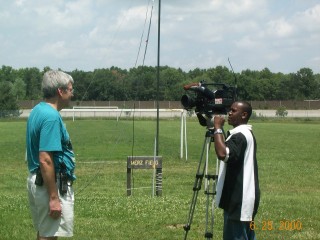 Photo 2: Bob, WØBR, is interviewed by FOX4 News. Now that Bob is a TV celebrity, will he talk to the rest of us???



Photo 3: Bob, KCØEFC, provided a demonstration of APRS from his personal vehicle.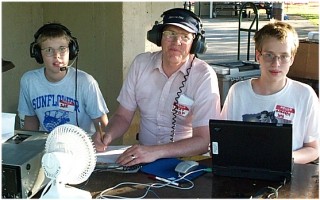 Photo 4: Larry Joy (WN8P) and sons operate the HF station.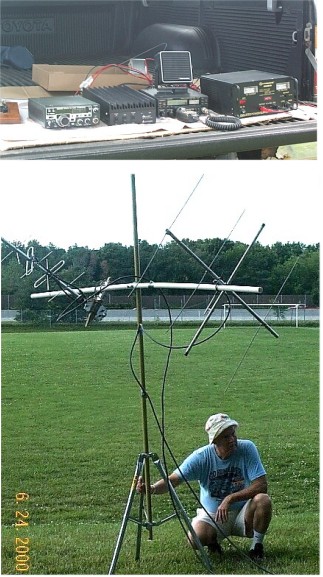 Photo 5: Jon, NØJK and Bill WØFN (at bottom) operated the satellite station.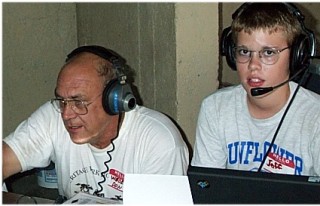 Photo 6: Don WØDEW listens carefully for the next HF caller while Jeff logs. Jeff is taken surprise by Don's choice of language -- did he really say that on the air?!?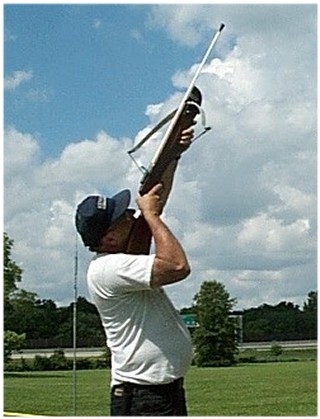 Photo 7: Don (WØDEW) takes aim with his trusty crossbow. The setup carries a monofilament fishing line over nearby treetops, allowing quick setup of wire antennas, even in 100-foot trees!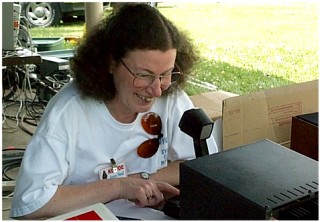 Photo 8: Joyce Neal, KCØIDE, operates phone on the novice station.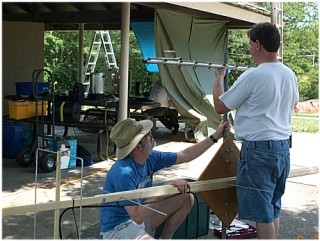 Photo 9: KYØDR, David, is constructing a 2-meter Quagi antenna (A Quagi antenna has reflector and director elements like a Yagi, but is driven by a loop like a Quad.)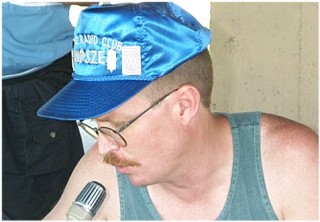 Photo 10: Tim Sr., NØSZE, works the HF phone station.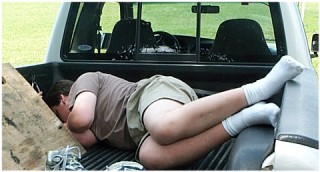 Photo 11: Tim Jr., KBØYQN, explores a new operating position.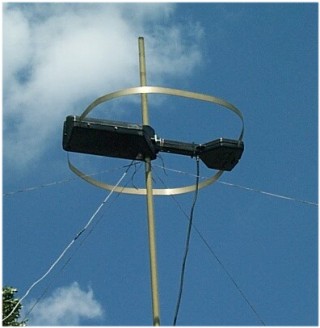 Photo 12: A strange UFO landed on top of one of the shelterhouses that comprised our operating position. Tom, NØGSG, found the "UFO" to be an efficient radiator on HF for the CW station.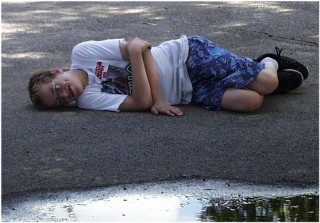 Photo 13: We've been warned by the ARRL about the dangers of RF exposure, and here is positive proof. (Or perhaps this youngster simply ate too many hamburgers!)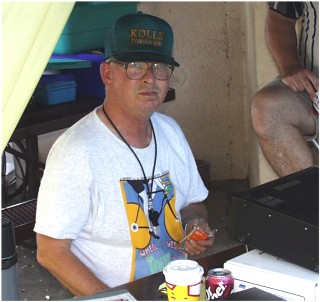 Photo 14: Dwayne, KcLLS, operated the 6 meter station. After he had made 50 contacts on 6 meters, someone noticed that the power to his transceiver had not been turned on. Since he was doing so well, no one had the heart to tell him about it...


More field day pictures from KYØDR