Ensor Museum
The Ensor farmsite and museum is located at 183rd and US 169 south of Olathe, KS. The site contains thousands of artifacts from the early twentieth century, as well as the ham radio station operated by Marshall and Loretta Ensor (starting in the 1920s).
On October 10, 1997 the JCRAC members made a trip to the museum in place of their regular meeting.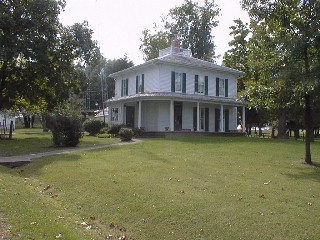 Photo 1: The farmhouse as seen from the entry on the north side.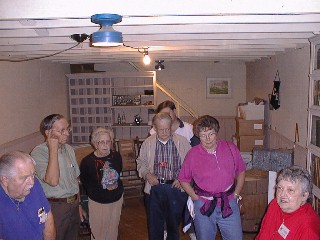 Photo 2: JCRAC members meet in the barn to learn about the history of the Ensor site. Harry (KA0JLN, second from left) appears to be deep in thought!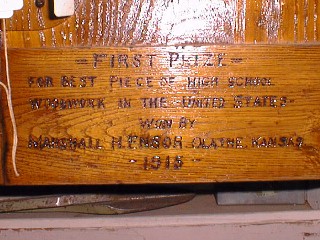 Photo 3: Inscription on cabinet: "For best piece of high school woodwork in the United States, won by Marshall H. Ensor, Olathe, Kansas 1915."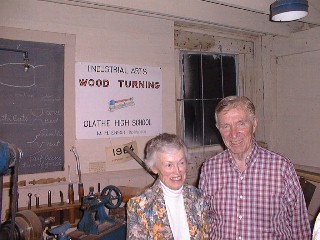 Photo 4: Lora and Bill Epperson pause during the barn tour. Note the sign with date "1964" in the background, which was near the end of Marshall's active service as an industrial arts teacher at Olathe High School.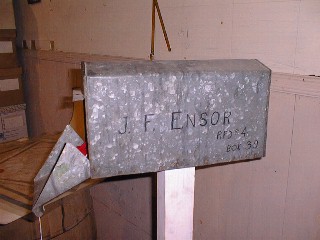 Photo 5: This mailbox probably didn't come from Wal-Mart!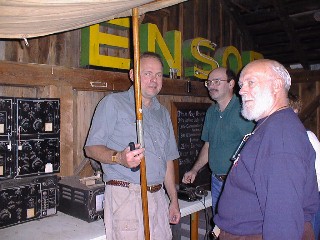 Photo 6: Gary, George, and John examine one of the operating positions in the upper part of the barn. To their left is a tent complete with cot for resting during DXpeditions!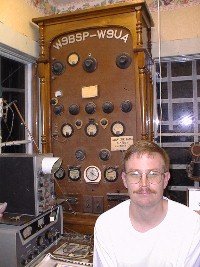 Photo 7: Tim N0SZE at the station inside the Ensor kitchen. The console behind Tim features a see-through glass panel on the side to make the "works" visible (probably good for troubleshooting -- as well as showing off!)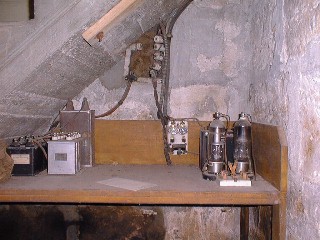 Photo 8: The basement below the kitchen. Absent are the 1200 homemade cells used as a storage battery (prior to the installation of electric service to the farm.)



Photo 9: The kitchen; L-R Marcus, Mac, Barbara, Mike.



Photo 10: A spark station. Visible in the upper left is an automatic morse- code transmitting device. The tall tower houses the receiver detector at the top. On the right is the transmitter coupling coil; at the back middle is the spark gap (not very visible in this photo.)