Field Day 1999
Field Day is an annual exercise of our emergency communications capabilities. The object is to set up amateur stations (preferably under field conditions) and make as many contacts as possible within a 24 hour period. JCRAC operated Field Day 99 at Leawood Park in Johnson County, KS.

For 1999, Don Warkentein WB0NVO and Tim McCuiston, N0SZE acted as field day coordinators.

Photos courtesy of Bob Roth, N0DOG




Photo 1: Antenna master Don, WB0NVO, makes preparations on an HF antenna.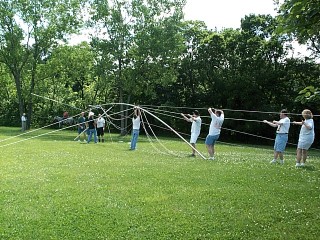 Photo 2: Raising the HF antenna was a team effort, but things don't always go as planned (see next photo.)



Photo 3: Continuing to raise the HF antenna, things are starting to get a little bizarre! (Note strong downward inflection of mast end.) Many theories would later be espoused as to what happened next!



Photo 4: D'oh! A mind-bending experience! Team members survey the damage. The antenna and mast was quickly repaired and again raised...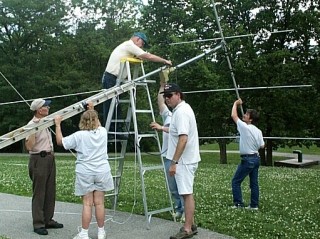 Photo 5: The team continues undaunted to set up the 6 meter beam antenna.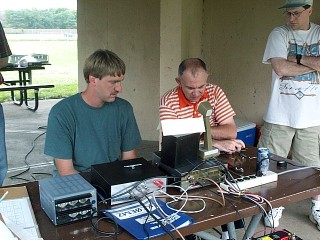 Photo 6: Mark KC0EMZ (left) and company operate the Novice/Technician station, which was battery-powered this year. Batteries were kept charged by a solar array.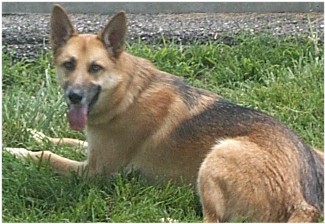 Photo 7: N0DOG, our secretary and photographer, takes time out to relax...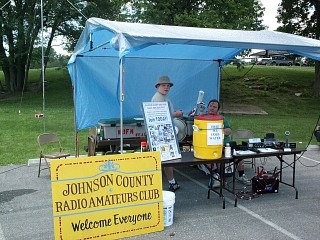 Photo 8: Frank, N8FN, operated the information booth, and had a completely separate and functional ham station.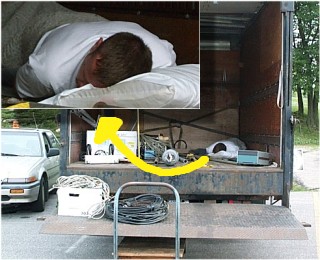 Photo 9: Tim (N0SZE) has been packed and loaded into Don's moving van, so he'll be fresh and ready for next year's field day!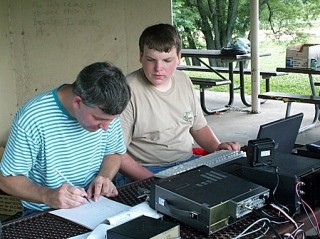 Photo 10: Tom N0GSG and Tim Jr KB0YQN work the CW station.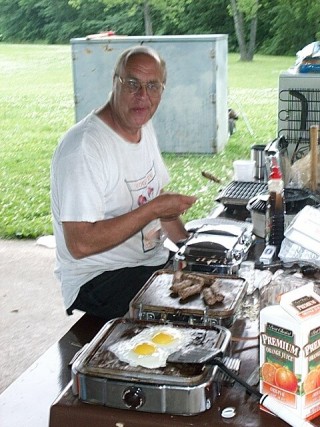 Photo 11: Now this is what every ham looks forward to in the morning!