Field Day 2002
Field Day is an annual exercise of our emergency communications capabilities. The object is to set up amateur stations (preferably under field conditions) and make as many contacts as possible within a 24 hour period. JCRAC operated Field Day 2002 at Heritage Park in Johnson County, KS. This is our second year operating at Heritage Park - we previously operated at Leawood Park and Antioch Park.

For 2002, Don Warkentein WB0NVO stepped in and acted as field day coordinator. Don supplied most of the antennas (wire, of course) at the site, and worked during the entire event.

Photos courtesy of Bill Epperson, WB0CEF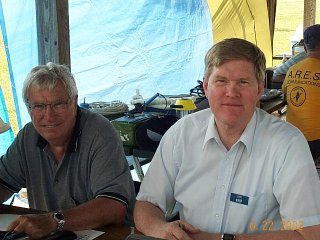 Photo 1: Bob Vanasse (KC0GNR) and Larry Joy (W8NP) at the CW station.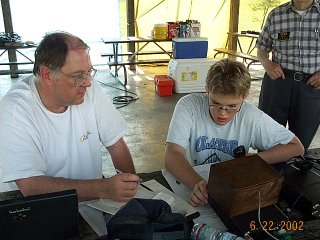 Photo 2: A$ and B$ operate the GOTA (Get On The Air) station.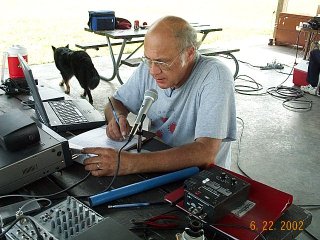 Photo 3: Don Warkentien (W0DEW) operating the phone station.



Photo 4: Yo, Bob! Turn down the RF power! It really burns!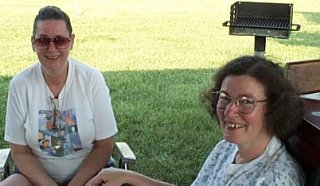 Photo 5: Ramona (N0CALL) and Joyce (KC8PHD)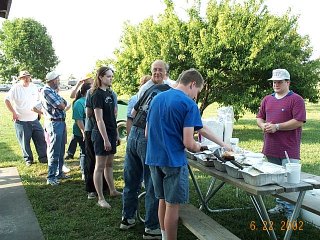 Photo 6: We ate well this year. Our dinner was catered by Zarda BBQ.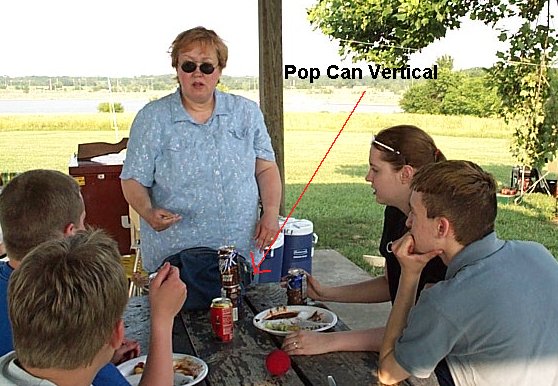 Photo 7: Really, I think we can make a short HF vertical if we can drink enough cans....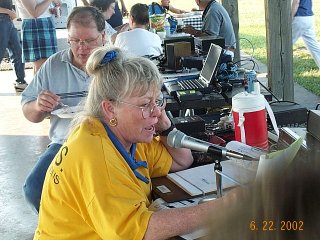 Photo 8: June Jeffers (KB0WEQ) operates the phone station.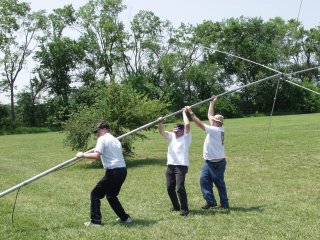 Photo 9: The 10m vertical is being raised...and lowered...and raised. It needed to be fine-tuned a few times!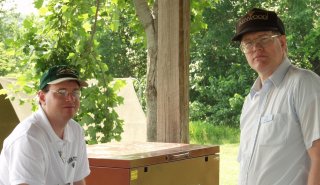 Photo 10: Joe Bennett (KA3NAM) and Larry Joy (W8NP) take a break from operating.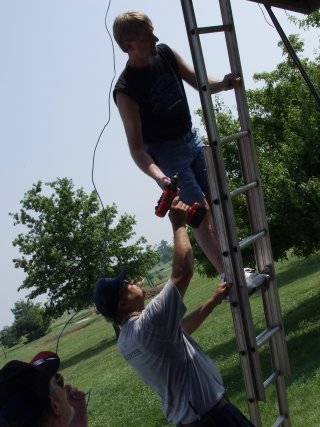 Photo 11: Don (left) and Mark Freund (KC0EMZ) hang a wire antenna from the shelter. "Don, are you sure this wire isn't hot?!?"