Field Day 2004
Field Day is an annual exercise of our emergency communications capabilities. The object is to set up amateur stations (preferably under field conditions) and make as many contacts as possible within a 24 hour period. JCRAC operated Field Day 2003 at Stoll Park in Johnson County, KS. This was our second year operating at Stoll Park - we previously operated at Leawood Park, Heritage Park, and Antioch Park.

Additional photos by John A. Martinson, WB2WXN, can be viewed by clicking here.
Photos courtesy of Tom N0GSG and Mary KC0MEM except where noted.


W0ERH Calling CQ Field Day -- 1,543 kB AVI clip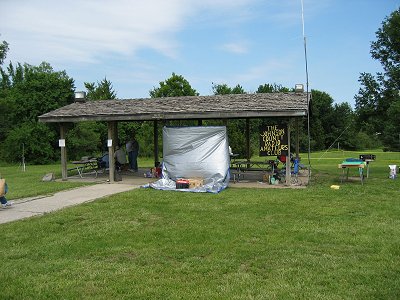 Photo 1: The Stoll park operating shelter, viewed from the west.



Photo 2: This year we had the Johnson County Kansas Sheriff's SERT (Sheriff's Emergency Response Team) vehicle on site. HF SSB and 6-meter operations were carried out within it. Along with the SERT vehicle came a portable 80 foot tower.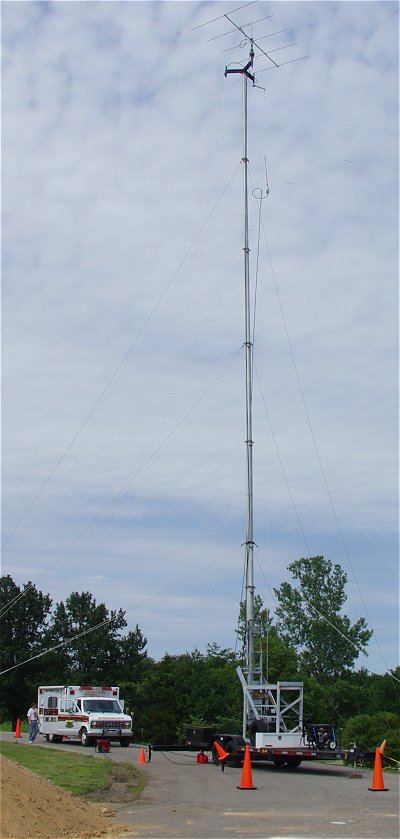 Photo 3: This photo shows the 80-foot portable tower, which carried a 6-meter beam atop and a special doublet antenna for 20, 40, and 80 meters designed by John (K0IZ). The antenna's design is unique will be featured in QST magazine in an article written by John.



Photo 4: Ray (KC0IBO) acted as Safety Officer for the exercise.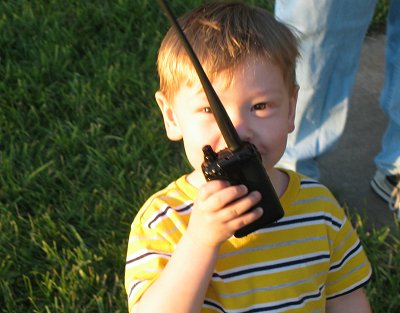 Photo 5: The new hams get younger every year! This is Jack, son of Mahyre (KC0???) and Steve (KA5YFC).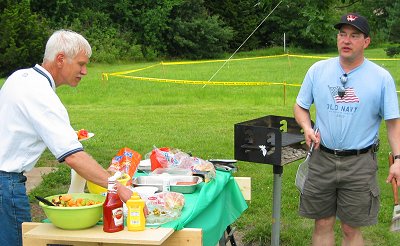 Photo 6: John (K0IZ), left, takes a break from operating for supper. Richard (KC0OOM), right, did a great job as grill master.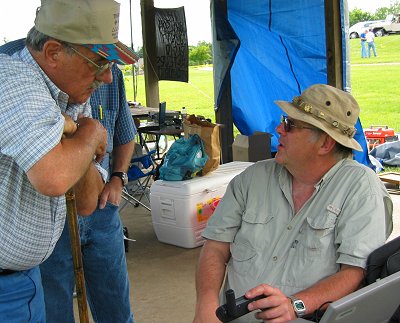 Photo 7: Bill (KA2FNK) our club president (at right) is obviously telling some kind of tall tale. Probably along the lines of "well, you see, I had this here GPS with me when the tornado picked me up, and that's how I found my way back home when the wind finally died down..."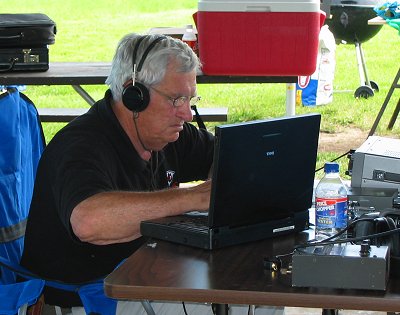 Photo 8: Bob (KC0GNR) was our primary CW (Morse Code) operator. The CW station operated on a vertical antenna supplied by Don (W0DEW) located just east of the shelter.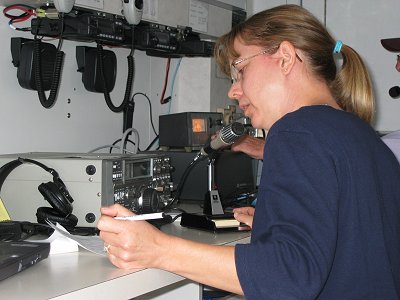 Photo 9: Debbie (AB0UY) sending out NTS traffic messages from the SERT van.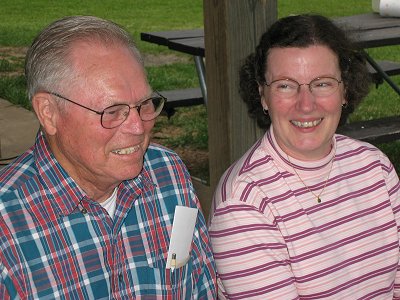 Photo 10: Jim (K0QMB) and Joyce (KC8PHD) enjoy the dinner.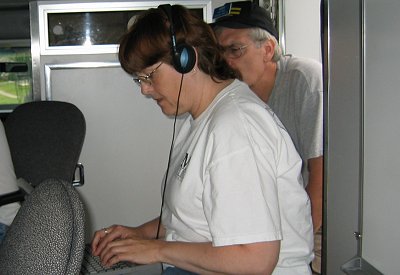 Photo 11: Mary (KC0MEM) logging contacts for the SSB station within the SERT van. That may be Bob (W0BR) lurking to her right. Just the kind of thing Bob does!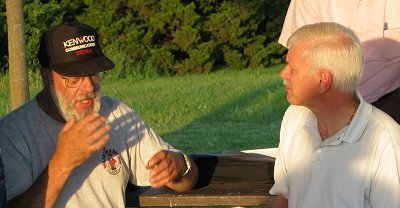 Photo 12: Don (W0DEW) and John (K0IZ) at the planning meeting held at the site the night before the actual function.



Photo 13: Richard (KC0OOM) logs while Bob (W0BR) operates the SSB station. Bob is a past president of JCRAC and currently lives in Connecticut, but still remains active in the club.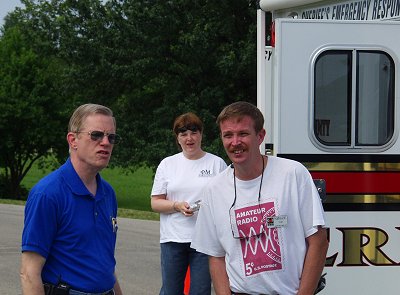 Photo 14: Jack Holzer (Communications Service Manager, Johnson County Sheriff's Office), Mary (KC0MEM), and Tim (N0SZE) beside the SERT van.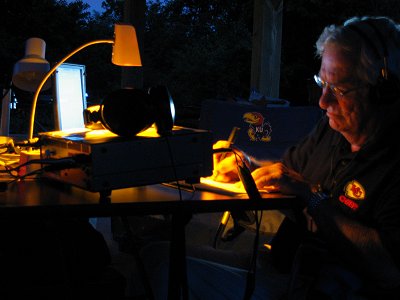 Photo 15: Bob (KC0GNR) operates CW late into the night!