Tributes To My Father Alhaj Shaikh Shamsudeen Makki (Rahimahullah)
He was a deeply spiritual man. - Thiru R Ravi


He was a versatile personality. - Haji RMN Shaikna


He was a humble and affable person. - Thiru G Umapathy


He was a pious man of firm faith. - Haji Kani Sathakathulla


He was a man of purity. - Alhaj Seena Lena Shahul Hameed


He was a pious, compassionate man. - Haji SS Rifai (Auditor)


He was such a modest person. - Alhaj JSA Bukhari (ETA - Zenath)


He was a dedicated Muslim. - Alhaj AM Farook (Kulasekarapattinam)


He was a pious Muslim. - Alhaj TSO Ahmed Abdul Hameed (Kilakarai)



He was soft spoken and very courteous. - Thiru P Sukumar (Auditor)


He was a humble, pious and gentle man. - Wavoo SH Zainul Abdeen


He was a true gentleman. - Thiru P Arumugam (Real Estate Consultant)


He was a very polite and non-controversial person. - Alhaj SO Giyath


He was a trustworthy person and he kept his word. - Alhaj KS Noohu


He was a hard worker and punctual in his work. - Alhaj SD Abubacker


Humble, pious and very religious person. - Alhaj VSS Mohideen Thamby


He was so pious and exemplary in his life. - Alhaj AK Abdullah (Auditor)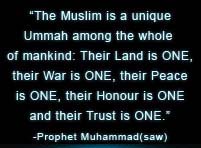 He was a very reliable person. - Alhaj KVSH Habib Mohammed (Doctor)


He was a pious and deeply devoted person. - Alhaj Selvagani Rahimathulla


He was a genuinely decent man. - Alhaj MI Meerasahib (Senior Advocate)


He was a humble person who led an exemplary life. - Alhaj Pirabu Sulthan


He was a source of inspiration. - Alhaj MK Mohideen Thamby Durai (MMT)


He was soft-spoken, very courteous, and simply a great. - Alhaj SN Noohu


He was a person who worked hard till his last breath. - Haji Koman SA Kaja


He embodied fairness, decency, courage and compassion. - Alhaj B Mahmud


He was very disciplined and simple person. - Alhaj Kulam Badul Ashab (KAZ)


He was a gem of a person. - Alhaj SM Shaik Nurddin (Founder - AMS College)


He was a very modest and polite gentleman. - Alhaj U.Md Khalilullah (Auditor)


He was a man of truth, righteousness and fairness. - Alhaj Najmudeen Buhary


It was so nice to see how humble and pious he was. - Shri MK Kothari (Auditor)


He was a simple and humble person. - Alhaj MM Uvais (President - KMT Hospital)


He was a man of great moral character. - Haji LKK Lebbai Thamby (LKS Jewellers)


He was such a wonderful human being. - Thiru Venkat Subramani (Padmavathy Clinic)


He was an exemplary role model. - Alhaj Alhafil Vilakku MA Miskeen Sahib Alim Fasi


I greatly respect and admire him and his accomplishments. - Janab Sirajuddin (Bodi)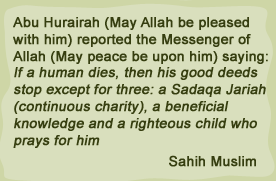 He was a very dependable, reliable, trustworthy person. - Alhaj MS Ashraf (Doctor)


He was the one who made our family elate. - Haji Er.HN Sadaqathullah (ETA-MELCO)


He was a honest, deeply religious and trustworthy person. - Alhaj Vilakku SA Dawood


He was a great person - everyone that knew him loved him. - Janab AK Peer Mohammed


He was a very pious man and was well respected by all the people. - Thiru S Veera Muthu


He was a virtuous and righteous man. - Alhafil Hidayathullah Alim (Madarasa Kashiful Huda)


He was first and foremost an outstanding human being. - Alhaj MN Bakrin (Social Worker)


He was a pious man, and a great reader of the Holy Quran. - Alhaj Ibrahim (Bhuruka lodge)


He truly was a great person, mentor and motivator. - Janab M Mahboob Hussain (Panpozhi)


He was a very trustworthy and pious person. - Alhaj MS Syed Ismail (Doctor - KMT Hospital)


He was overall an exceptional person. - Alhaj AK Abdul Haleem (President - Masjid Mammor)


He was a kind, trustworthy, hard worker, and a good all around person. - Alhaj Moosa Naina


He was a man whose success was defined by his principles. - Haji Abdul Rahim Patel (Bhatkal)


He was a humble and friendly person. - Alhaj H Muhamed Afzal (Secretary - Haj Service Society)


A happy man filled with the love of God. - Janab Buhari Appa (Real Estate Consultant, Kilakkarai)


He was a man of multiple talents, and many knew him in different capacities. - Haji Pallack Azeez


He was honest, trustworthy, hard worker and very nice person. - Alhaj Palayam Habeeb Mohammed


Mackie Haji embodied all the best of what it is to be human. - Alhaj S Akbar Shah (LKS Gold House)


He was a great inspiration to everyone who has worked with him. - Janab MY Dawood (Devipattinam)


He was a generous, kind and compassionate person. - Janab Mana Mackeen (Tamil Writer - Sri Lanka)


Our Lord, cover us all with Your forgiveness -

me, my parents and the believers - on the

Day when the account is cast.

'

[Quran 14:41]
He was such a kind and thoughtful man. He will always be in our hearts. - Janab Khan Sahib (Cumbum)


He was a wise and clever man who was always ready to help those in need. - Haji Kona MS Abubacker


Mackie Haji was one of the best human beings and the finest of men. - Alhaj MS Abdul Jabbar Maricar


He was a very pious, brave, straight-forward. - Alhaj SCM Jamaldeen (Vice President - The New College)


He was strong in his faith and true muslim. - Alhaj Alhafil Ilyas Kassim Alim (Chief Imam - Masjid Mammor)


He was a man of principles and practiced what he preached. - Alhaj SM Miskeen Sahib Fasi (Karur Traders)


He was a very religious and non-controversial person. - Alhaj Sena Muna Hameed (Chairman - Sathak Trust)


He was a philanthropist, religious and always eager to help poor and needy. - Yani SAK Sadakathullah Haji


He was a pious, kind-hearted and liberal-minded man. - Haji A Syed Ali (Advocate & Hon Consul Of Malawi)


He who offers all actions to God, remains untouched by sin, as the lotus leaf by water. - Thiru Krishnamurthy


Mackie Haji always distanced himself from anything that might lead to sin. - Haji TAS Uvais (Ex-Councillor)


He was one of the greatly respected person in the real estate business. -PMJF Lion Haji LKS Syed Ahamed


Neykadai Hajiar is one of the great souls who found peace in this life itself. -Kilakarai Iqbal (PA to ETA - MD)


Mackie Haji was a pious man living an exemplary life and was respected by all. - Alhaj Katheeb Saleem (AKS)


His journeys - to and from the masjid - were filled with salams and sadaqas. - Alhaj Abubacker (Adirampattinam)


He was a very pious and charitable man, and highly respected in the community. Haji R Hidayathullah (Advocate)


He was a pious person and respected by everyone. Allah be Pleased with him. Alhafil Sulaiman Alim (ETA-Dubai)


He was a very healthy, righteous and pious man who feared God and shunned evil. - Alhaj PZA Nawaaz (Doctor)


I haven't met any other person like him - a person who was religious and good-hearted. - Alhaj MM Muthuwappa


He was an straight-forward, and an honest man. - Alhaj Katheeb Syed Ibrahim (Auditor - ETA Group of Companies)


He was a beacon of love, hope and care. We saw him as a saint, as a humanitarian who touched the hearts of all. - Shabbir Jewajee


We all pray that all the good examples set by him will be followed by people who knew him. - Haji Thaika Ubaidullah


His great quality was saying "Assalamu Alaikum" first to known or unknown person. - Alhaj AT Abdul Kader (Kari)


He was a deeply spiritual man, more spiritual than anyone around him. - Alhaj Alhafil Abdul Khalique Alim Fasi
(Sri Lanka)


His honesty and sincere dedication towards the business will always inspire us to work like him. - Alhaj MA Ubaidullah (Authoor)


I have never come across someone so disciplined in their professional as well as personal lives. - Haji Seeni Ibrahim (Idambadal)


He was a man of wisdom who had learned the simple lessons of life well and practiced. - Navalar Ghouse Mohideen (Tirupattur)


He was a wonderful human being. He was very special and will always have a special place in our hearts. - Haji MM Abdul Razack (Advocate)


To follow a pious routine for three decades without fail was indeed special. - Alhaj Alhafil MS Mohideen Alim (Deen Estate - Adirampattinam)


A gentleman in every sense of the word. May Allah honour him (Karram Allah Wajhahu) - Alhaj S.Rahmathullah Alim (Hajara Traders, Vedalai)


He was also known for his pious and devotional character. - Alhaj AJ Abdul Razack (Senior Advocate & Former Chairman - Tamil Nadu Wakf Board)


Everybody who has had the privilege of knowing Mackie Haji will remember him with great respect and affection. - Alhaj Dr.LK Mohammed Lebbai


He was a respected figure among a wide section of people irrespective of caste, community, religion or creed. - Haji AGA Rifai (Director - West Asia Exports & Imports P Ltd)


In his final state he was not in pain and neither he gave any pain to any body, this shows that how much God loves him. - Haji SMM Sadakathullah (Secretary - Zavia Arabic College)


Humbleness, courage, character, patience, self-reliance, and an eternal hunger for knowledge are some of the qualities Mackie Haji possessed more in quantity than in most men. - Alhaj AR Lukman


A rare combination of intelligence, integrity, humility and a prodigious capacity to motivate and gain the trust of people. - Alhaj Thaika Rahmathullah (Founder - Aroosul Jannah Women's Arabic College, Kayalpattinam).

He was pious, humble, modest person. - Alhaj A Nazim (Nazim Brothers - Nidur)


He was a kind and decent person. - Alhaj Er. MA Mohamed Abubacker (London)


He was a pious and God-fearing man. - Alhaj KVM Syed Sadakathullah (Kilakarai)


He was gentle, and possessed Taqwa. - Alhaj M Zainul Abideen (Auditor) Cumbum


He was a very devoted and religious person. - Alhaj Syed Ibrahim (Ceylon Hardware) Koman Street


He was an excellent accountant. - Alhaj Abdul Jabbar, Adirampattinam (RR Watch & Co, Broadway)


He was a large-hearted human being. - Alhafil Mohammed Hussain Alim Kashifi (Imam Masjid Noor, Flower Bazaar)


He was a man of simple living and high thinking. - Alhaj KA Wadood (Past President - National Chamber of Commerce



"Some people come into life and quickly go; Some stay for a while and Leave foot prints in our hearts"





The following people have also paid similar tributes to my father - since his death:
MM Ashroff (Udangudi) - MNJ Hyder (Muthupettai) - SH Dawood (Udangudi) - SAC Shafi (AKS) - SI Dasthagir (Pallack Jewellers) - Y Shareef - AGA Mahmood (Kilakarai) - TKM Amanullah (Kilakarai) -SKM Yousuf - SH Syed Ibrahim - SAC Mahmood (AKS) - KVAT Habib.
Dhikr Allah Everyday Morning & Evening
Read Quran Regular Basis With Translation
Pray Promptly And Guide Others To Pray Also
Reach Islamic Messages To Everyone, It's Your Duty
Let us pray to Allah that we do our best to respect our parents, honour them, be kind to them, assist them, and please them so that we may attain the love of Allah.