Disaster Communication Report
It was normal day like any other, HAMS of Mumbai got together as usual for the "Early Birds Net" at 7:00 am on VHF.26th January 2001 being the republic day and a holiday many hams decided to stay on the frequency after the net for ragchew (Chatting).
They were on VHF frequency on Ham Band which is used for local communication, chatting away when the disaster struck at 8:45 am., Immediately they turned on their HF sets on (which is used for global communication). Reports of tremors started coming in from lot of places in India. Hams all over India started describing their experience.
By now it was clear that something terrible has happened and some place in India was targeted by nature. The Mumbai Amateur Radio Society's Disaster Communication Team, which is trained for such kind of Calamity decided to mobilize. They were now waiting for conformation of the Epicenter of the earthquake. By 12:00 Noon the television announced that the Bhuj was the target.
The team consisting of 9 members ( Nilesh Rathod-VU2NLF, Sandesh Kamat-VU2SXF
Mukesh Jaitley-VU2UGJ, Sandip Adiwarekar-VU2UGO, P.V.Jaiprakesh-VU2JPN, Pankaj Pasad-VU2RIO, Huzefa Merchant-VU2HIT, Mehul Chovatia-VU3MBF and Kunal Mashru -VU3KUN) got together at Mumbai Central Station at 16:00 hours. The Station Master immediately arranged for the seats for the teams after knowing the cause of their visit. By 17:10 hours the team was on its way.
The Team reached Ahmedabad at 01:40 hours, where they were received by their counter parts ( Prem-VU2XMX & Pravin-VU2CPV). They immediately rushed to meet the Collector at Gandhinagar. After reaching the Collector's office the team met the Govt. officials, Plans were discussed, Strategies were worked out. It was decided that the team will head for BHUJ and their counter parts (Prem, Pravin and Kunal) will setup the station in Mantralaya, Gandhinagar Govt. Headquarters. Necessary documents were issued and two jeeps were provided by the Gujrat Government. The Mumbai Team headed straight to the Disaster Area.
The team made their first HF Contact with Adolf Shepherd-VU2AF, in Mumbai at 11:30 hours when they stopped for a cup of tea, Informing that they were now only 100 Km from the disaster location. The drive to Bhuj was shocking as they passed all the villages which were totally devastated, People were moving out while the team was moving in.
BHUJ they met the collector and Jagdish Pandya-VU2JGI who was working in official capacity with On reaching the discussed their plan of Action. Three teams were formed. One station was immediately set us at BHUJ, government and Sandesh,Huzefa and Mehul stayed back to man that station. The second consists of Nilesh, Mukesh and Sandeep head for Bachau and the third team of Pankaj & Jaiprakesh headed for Anjar.
Upon reaching Anjar and Bachau, the teams met the local officials Mr.Atanu Chakraborty- IAS Officer incharge in Bachau and Mr.Sanjay Gupta-IAS officer incharge in Anjar, who were more than happy to receive them in this hour of difficulty when all modes of communications had failed. Within no time stations were setup and bingo! The communication was restored. Now there was a Ham Radio link between Bhuj,Anjar,Bachau,Gandhi Nagar and rest of the world.
Information started flowing, Important Government messages were now being passed across the stations. 100s of Messages from the local people who were the victim of the disaster were passed to the relatives and kin via radio. Hams in Mumbai (Rajen Kavadia-VU2RIG, Minoo,Contractor-VU3MHC, Nafisa Shikari-VU2NFS, Sarla Sharma-VU2SWS, Mahesh Vhatkar-VU2IIA) copied all the messages coming from the disaster area and called the relatives of the victims on telephone informing them that "all's well" and otherwise, While the team in Gandhinager also did the same. Many other stations all over India and some International stations also participated in this noble cause.
While the Teams were busy passing all this information, a Ham Radio Station was set up in Mantralaya in Mumbai which was manned by Zyros Zend-VU2ZRS and George Phillips-VU2GT. This was in order to provide vital communication link between Mr.Ashish Bhargava at Mantralaya and the Maharashtra Government official Mr.Sarangi in Bachau. Vital Information now started flowing between these two stations.
By then a Medical team from Brihan Mumbai Mahanagar Palika consisting doctors from Nair Hospital,KEM Hospital and Sion Hospital had reached Bachau to help the injured victims. Dr. Sudhir Shenoy – VU2REK, who is also a HAM was supervising from Mumbai via his Ham Radio Set. Once again a Ham Radio link was established between Dr. Sudhir Shenoy in Mumbai and his medical team in Bachau, now the medical data was being passed by the Ham radio Operators in Bachau. Required medicines and other surgical aids were ordered via Ham Radio.
The teams worked everyday from 6 am to 1 am for 6 days in harsh living conditions, sleeping in the jeep in bachau and make do tents in Anjar and Bhuj, in the extreme cold weather with very limited food supply mainly consisting of biscuits and water.
Finally the Govt. installed the Sat-Coms and V-Sats. The Mobile cellular network was also restored in Bhuj,Anjar and Bachau, also many other Hams from all over India had now reached Gujrat. It was then decided that it was now time to head home.
The team got together at BHUJ and was flown in by the Indian Air Force to Mumbai.
For further information contact: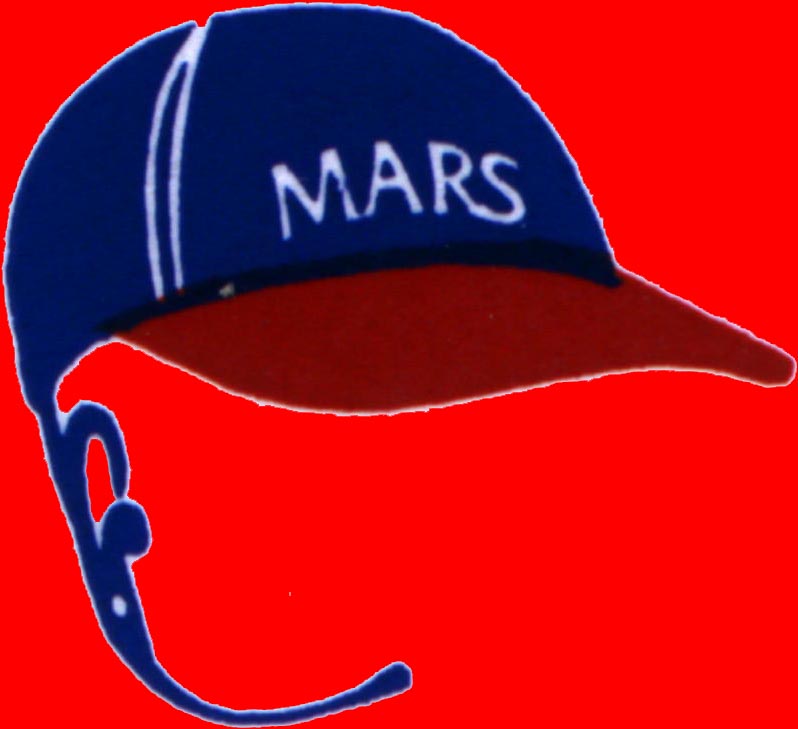 MUMBAI AMATEUR RADIO SOCIETY.
Tel: 3866312 / 3460575.
E-Mail : info@mumbai-hams.org