VK8AA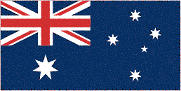 Radio Contest Station

Darwin, Northern Territory
Last updated May 2008.
 Location: Darwin, NT, Australia.      Continent: Oceania


Latitude:   12 deg 21 min 47.57 sec SOUTH.   Longitude:  130 deg 51 min 57.32 sec EAST.    

Grid Square:   PH57kp    ACMA Site ID: 1143 Coastal Reserve CASUARINA

CQ Zone: 29  ITU Zone: 55   IEEE Region: 10    IOTA no.: OC-001        Timezone: UTC +9.5 [no daylight savings here]


Bands: HF    Modes: SSB


QSL Manager: Mr Neil Penfold VK6NE

QSL Mgr Address:  2 Moss Court,    KINGSLEY, WA   6026   Australia.


Operator:  David E. Burger (k3hz@ieee.org)   PO Box 37,    ST LEONARDS, NSW 1590 Australia


Mobile/SMS:   + 61 (0) 41 4328877 E-mail:      k3hz@ieee.org



• BPL Management Submission - June 2005, PDF file



• David's Contest Activation spreadsheet – May 2008, Excel file [no macros].

• Photos of site from previous activiation - March 2003 PartA

• Photos of site from previous activiation - March 2003 PartB



Current Activations:
CURRENTLY NOT-ACTIVE

Future Activations:
· ARRL 10m DX Contest, 9th / 10th December 2006 **Confirmed**
· ARRL DX Contest, March 2007 **Tentative**

Past Major Activations:
CQWW SSB Contest 28th / 29th October 2006. Entry Category was SOSB 40m (Single Operator single band 40m).
Equipment:
IC756pro3 with additional external pre-selector, TL922, IBM Thinkpad T40 laptop, Bose Quietcomfort 2 noise cancelling headphones, Modified Cisco router 13v power supply @ 115A.
Logger;
dBase3+ application using interpreter mode working with native Cabrillo data table.
Planned Antennas:
Full size wire dipoles on 160m, 80m. (but not implimented)
50 ton Tadano construction crane to provide temporary 57m tall mast (187').
5 element, full size 40m yagi on 33m long boom (108') with 10.3dB gain.
Vertical.

Recipient of the ONLY "10 Years of Croatia Award" into VK. This was awarded for contacts with the 9A area made during the previous contest operation.
UBA SSB Contest 2003, #1 Oceania as AX8AA. This operation coincidently fell on the weekend of Australia Day where we are currently permitted to use the AX prefix. Sadly the only entrant in this event from Oceania, the few EU stations in the log snared are rare prefix.
CQWW SSB, SOAB HIGH, #2 in VK 2002. This used a small 4 element Emtron triband beam mounted at the top of the construction crane – with rotator. Midway through the event, the 75m and 160m antenna feedpoint failed before any QSO's could be made on these bands. The failure occurred due to the full force of the 80m and 160m dipoles plus 40m of RG213 feed cable being inadvertently suspended by the small balun connecting wires.
CQ WPX SSB, 2002 40m #1 Oceania, 2003 ALL-BAND #1 Oceania. This was the first use of the Surf Lifesaving Club venue and a construction crane, and only made use of wire antennas. The numbers of QSO's on 75m and 40m exceeded those made on 20/15 and 10m – and this was with the VK 75m window just 4kHz wide.
SEANET Contest #1 SOSB 40m SSB 2002. This operation was conducted while mobile between two Australian States. Used a Codan 8528 and 9350 auto-tune antenna on a Holden Commodore sedan.
CQWW SSB, L21-Zone 29 Record set in 2000 as AX8HZ. This operation was from Humpty Doo, and used the antenna, tower and radio room of Mr Wayne Feenstra VK8NWF, just before everything was dismantled at his parents property.
CQWW SSB, #2 in VK as VK8HZ in 1996. This operation was a full blown SO2R from the Fannie Bay station of the Darwin Amateur radio Club VK8DA. Used a pair of TS-940S and a pair of TL-922's. Given the proximity of apartment blocks and other sporting venues in the same complex, noise and some RFI was an issue. This used a locally manufactured log periodic antenna which performed about 5dB below that of a dipole.
VK8AA License – Photo [the first ever issued].

Other related links:
Obituary for David's father, who had close association with Darwin



The Venue for VK8AA operations is the Darwin Surf Lifesaving Club located at the Casuarina Beach reserve. The radio mast support is courtesy of "Sitzler Constructions" from Berrimah with their 57m lift Tadano construction crane. Being hydraulic, it sags about 2m over a weekend.
The VK8AA callsign was first issued on 6 March 2002, previously it was retained by the Australian Federal Government entity; "Australian Communications & Media Authority".
VK8AA obsoletes my earlier VK8HZ and AX8HZ (& VK8MI) callsigns.
For those with an historical bent, the operating site I use is identical to that of the World War 2 Radar installation being trialled by the RAAF during Australia's first ever direct encounter with War on 18th February 1942.
page prepared by VK2KFJ