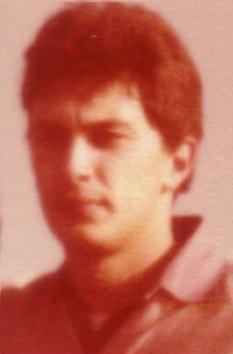 IN MEMORIAM
Majstorovic Maro
YU2SMM
This section of the site is dedicated in memory to my fellow Amateur Radio
operator Maro who have passed on before fullfilling three decades of life.
Maro has given so very much to his/our hobby and this corner of the web
is is dedicated to him, so one and all can get to know my friend and remember his contribution.
Maro passed on almost fifteen years ago but he is not forgotten
by many hams he came in contact with.
His memory is still with me and so many others.
Maro had many friends who were fellow sportsmen, scooba divers etc,
and I've never heard anyone say anything but good about him.
Rest In Peace, my friend.