The Victoria-Haliburton Amateur Radio Association serves the amateur radio needs of it's members and the City of Kawartha Lakes as well as Haliburton County.
The Association is open to all Amateur Radio operators and SWL's interested in promoting the Ham Radio hobby.
The Association owns and operates three 2 meter FM voice repeaters, VE3LNZ and VE3LNZ Fusion (located in Grasshill) and VA3MIN (located in Eagle Lake). In addition we offer a Packet Radio Node (VE3LNZ), APRS Station (VE3LNZ-3) and an IRLP Node. General meetings are held once a month on the last Tuesday of the month (excluding July and August) at the City of Kawartha Lakes Police Department Building, Community Services Room, in Lindsay. Meetings start at 7:30 PM. Guests are always welcome so drop by for one of our meetings and see what we're all about!
Social events are held throughout the year including Field Day, Fox Hunts and picnics. In the past, some of our community service events have included Talk To Santa By Ham Radio Day (in the Lindsay Square Mall), participation in the Lindsay Santa Clause parade, JOTA (Boy Scouts Jamboree On The Air) and school presentations to all ages on the hobby of Amateur Radio.
Note! Please use the official web page address, vhara.ca , to type in the address bar of your web browser, to bring up the correct vhara web page.
Do not depend on using a bookmark/favourite from your browser, to get to the correct web page.
We host our own club web page and because of outages at the physical site, the vhara web page has to be served from an alternate site, until the outage at the main physical site has been restored.
Repeaters:
VE3LNZ ( 147.195 MHz + ) With optional Linked Access to the VE3ULR system
VE3LNZ Fusion ( 146.925 MHz - ), CTCSS Tone 156.7
VA3MIN (145.210 MHz -) With optional Linked Access to VE3LNZ
Packet Node:
VE3LNZ (145.050 MHz S) 1200 BAUD User Port linked to 19.2 Kb Back-Bone
APRS Station:
VE3LNZ-3
IRLP Node:
2870
EchoLink:
VE3LNZ-R Node 748673
Event Call Signs:
VA3LNZ

VA3VHA
Next VHARA meeting, Tuesday evening, Jan. 30, 2017, 7:30 pm
Police Department Building, Community Services Room, in Lindsay, 6 Victoria Ave., K9V 4E5, pre meeting dinner location was not decided. Check on the Thursday evening Net, on VE3LNZ or call out on VE3LNZ repeater the afternoon of the meeting, to see if anyone else wants to meet up for dinner. Dinner start time is usually 5:45 pm!
Meeting Topic - Brian from BTW Electronics Parts of Lindsay will be giving a talk about what his store has to offer.
VHARA CHRISTMAS DINNER - Neabors restaurant, at the shopping Mall, in Lindsay.
You can order what you like from the restaurant menu. The turkey dinner is $16.99. Payment to be made to your server.
The date is Sunday, Dec. 3, at 1 pm. To ensure a spot, you will have to make a reservation.
The VHARA Christmas dinner is open to anyone, who wishes to join the group for a nice dinner. Please email Bill VE3WAH, at the email address, ve3wah_at_yahoo.ca ( replace the _at_, with @ ), if you would like to join in!
Upcoming! Fox Hunt - TBD Stephen VA3KXP and Len VE3VSR were the winners of the November Fox Hunt in Bobcaygeon. Congrats to you, both!
Silent Key - I am sorry to report that Mel VE3ACD is now a Silent Key. Mel was a very well known Amateur in the Peterborough area and was an Industry Canada Amateur Radio examiner, for people who wanted to try and pass the Amateur Radio exam.
VHARA Radio Net - every Thursday at 8 pm, on repeater VE3LNZ
VHARA Swap Meet 2017 - Saturday Sept. 16
New Location! - Bobcaygeon Legion, 96 King St. E., K0M 1A0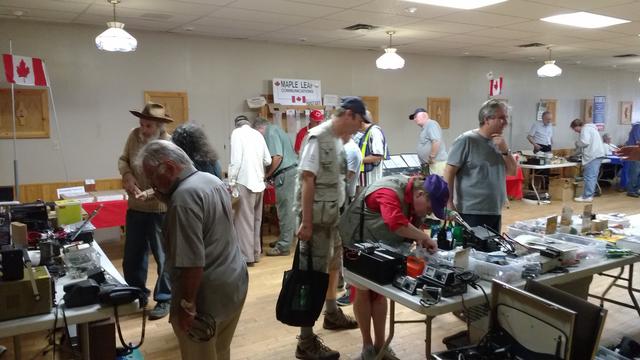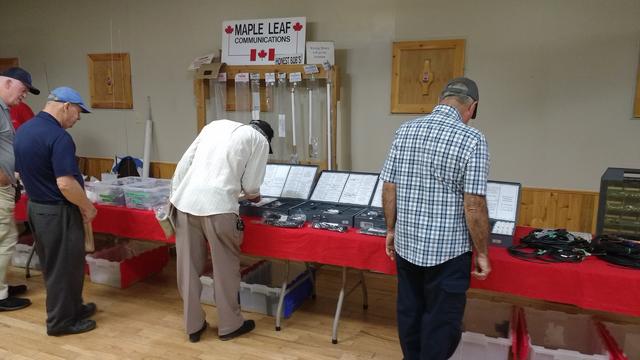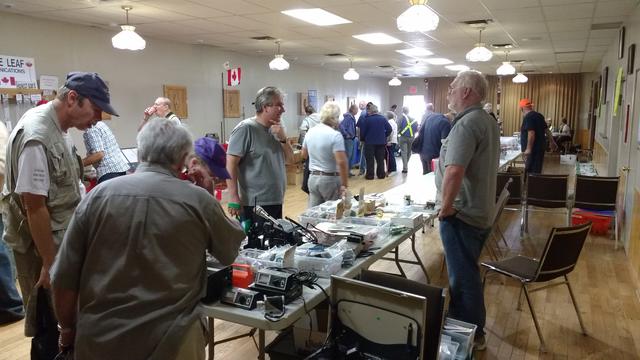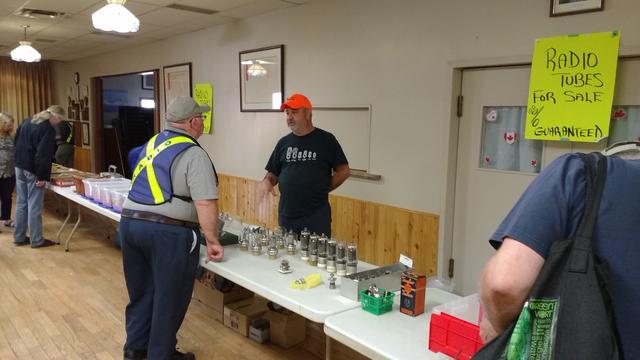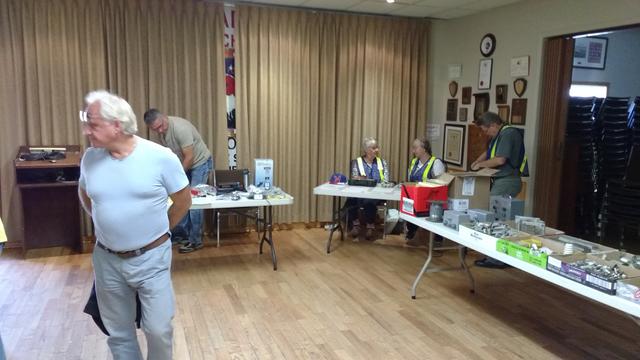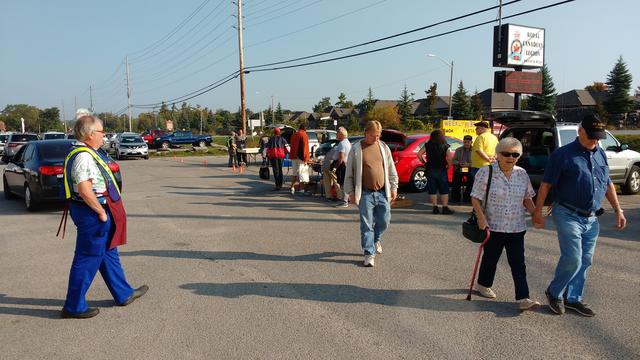 VHARA ARRL Field Day, June 24-25 2017
Any photos that you have of the VHARA Field Day, would be appreciated, for posting on this VHARA web page.
Please email you photos to Bill, ve3wah_at_yahoo.ca (replace _at_, with @ )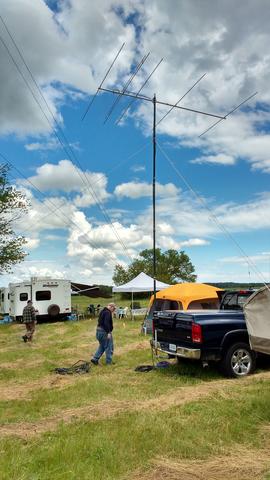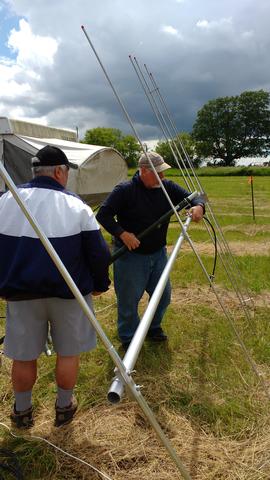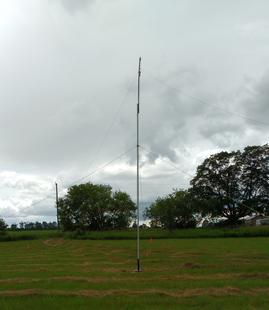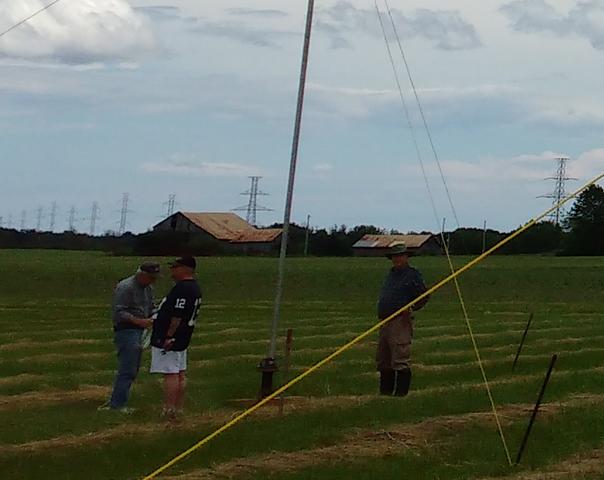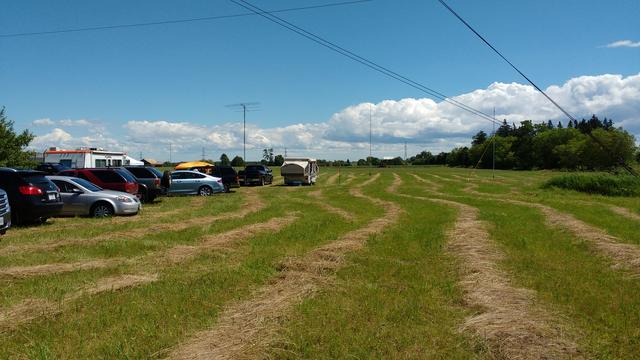 Link To CANWARN 2017 Training Sessions Locations - training has been completed.
VE3LNZ Antenna Change Out, Grasshill Repeater Site, Sept. 24, 2016 - Tower climbers, Martin VE3PWR and Doug VE3ATP. Ground crew, Mark VE3LJQ and Bill VE3WAH
Nuts and Volts - website/magazine for the electronics hobbyist. This is a terrific website/magazine
Link To VHARA Membership Registration
VHARA Contact Information:
Bill Hopkins VE3WAH
VHARA President
Ph.# (705)-324-4525
Email: ve3wah_at_yahoo.ca (replace _at_, with @ )
Mailing Address:
VHARA
54 Elgin st.
Lindsay, Ontario
K9V3W5
Webmaster:
Bill &nbsp VE3WAH
email &nbsp ve3wah_at_yahoo.ca (replace _at_, with @ )
photos, information, etc, for posting on the vhara webpage, are always welcome
RAC Region:
Ontario East (ONE)
antennae6