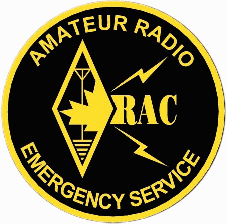 DIGITAL COMMUNICATIONS PAGE
This is the page that lists sites to visit to obtain the software that is recommended for use in our local ARES operations.
As you can see it is a work in process. Anyone with suggestions or links that can be helpful are asked to forward data to ve3rek@rac.ca
Please be patient for the graphics to load. They are worth the wait as most are actual screen capture files with the latest software.
The majority of the software recommended is FREEWARE, and is excellent! It was developed by and for amateur radio operators.
Ease of use and low cost audio interface cables, are the main reasons we recommend it be the common and standard for our use.

BANDS
Being capable of using individual and multiple bands that are appropriate to an emergency exercise or real time event, is one of the great assets that ARES operators and groups can provide. It will be our intent to operate with appropriate modes on all of the bands available to radio amateurs. Experimentation will be undertaken to determine the best modes for the frequencies to be used.
HF 160 - 6 meters
VHF 144 and 220 meters
UHF 440 and higher

LOW POWER
Given the possibility of limited resources during an actual real time emergency, efforts will focus on using low power ( less than 50 watts on HF, and 10 watts on VHF, UHF ) to ensure reliability. Creating and developing linking or relay processes will be required.

PC's / LAPTOPS etc.
The new software programs that are being written require a minimum computer speed of 133MHz (higher recommended) to realize the full capability of the graphics that are incorporated. Software is still available for machines slower than this, and we are looking for reliable programs that can be run on anything from 486's and up. A couple of programs are being reviewed that will permit standard NTS message handling via packet radio.
TRAINING
As we work toward confirming Basic Training Schedules, we will later add sessions that will deal with these specialized modes of operation. Most will be on-air and in the spirit of adventure and learning. Remember, most of us learned to use computers from the games available first.
MODES
Without restricting the flexibility the amateur hobby provides, we intend to operate and become proficient with:
SSTV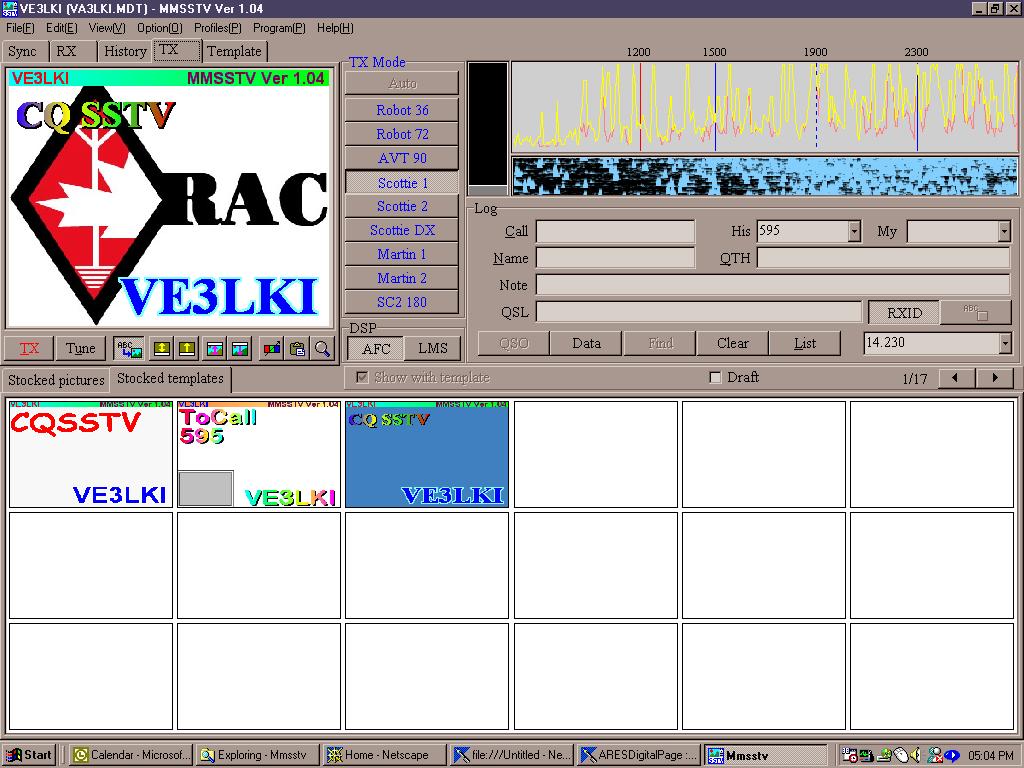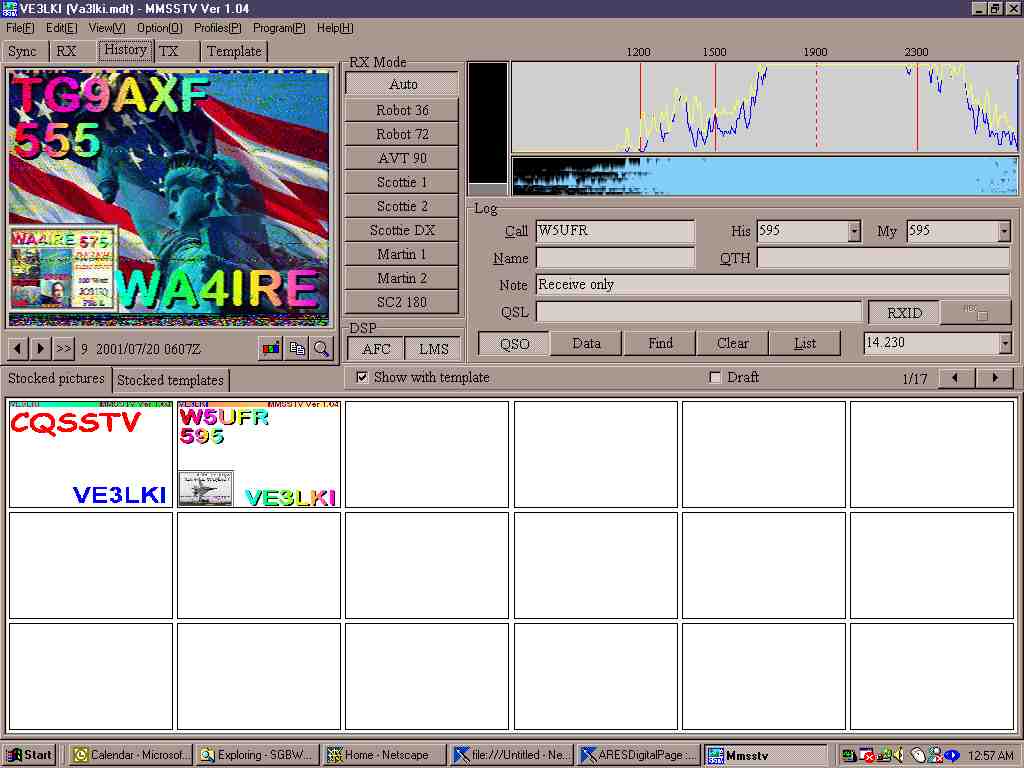 RTTY / PSK31
PACTOR
http://web.recorder.ca/~ve3bdm/DIGNTS.HTML


PACKET TNC SYSTEMS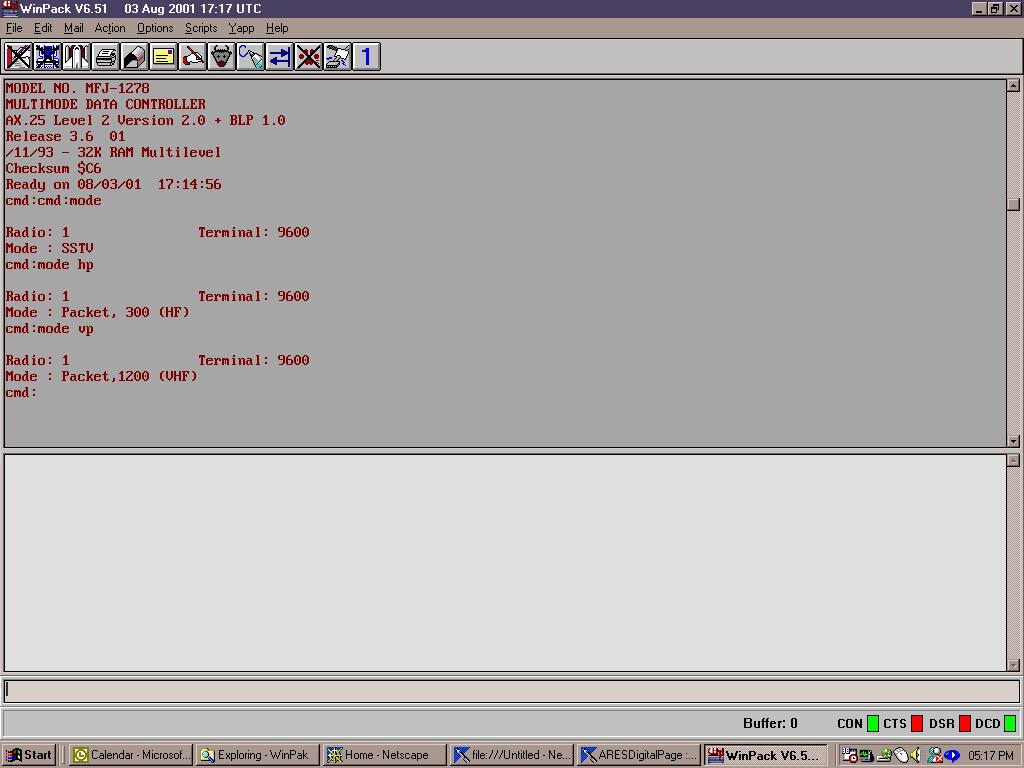 APRS
LINKS - Get your software here!

| | | |
| --- | --- | --- |
| http://www.qsl.net/mmhamsoft/ | SSTV, RTTY,Logging, antenna analyzers, software | Communications and Ham Tools |
| http://www.buckcommco.com/ | PSK31, SSTV, Packet | Many great ideas and toys |
| http://www.qsl.net/wm2u/interface.html | PSK31, SSTV, RTTY, | Audio Interfacing tips and schematics |
| http://www.qsl.net/wm2u/psk31.html | PSK31 | Great Primer for PSK31 mode |
| http://www.aintel.bi.ehu.es/psk31.html | PSK31 | Interesting Site with Basics and Links |
| http://www.netsync.net/users/obrienaj/psk.htm | PSK31 | Another guide for this mode |
| http://users.mesatop.com/~ghansen/ | Multi-mode | HamSoft Software package |
| http://www.winlink.org/ | PACTOR - WinLink / Airmail | Pactor Software |
| http://www.packetradio.org.uk | UI-View APRS Software | Software package for ALL APRS modes |
| http://www.qsl.net/mb7ufo/dload.html | UI-View APRS Software | Current versions and add-on programs |
| http://www.tapr.org | APRS, PACKET | The original TAPRS site with programs |
| http://www.qsl.net/va3jtr | APRS | Ontario Maps and local information |
| http://nwaprs.org/beginners.htm | APRS | Beginners site for this mode |
| http://www.peaksys.co.uk | WINPAK 6.70 | Packet Radio software with audio and more |
| | | |
| http://www.tigertronics.com/ | Signal Link Interface | Links to everything a ham is interested in |
| http://www.westmountainradio.com/index.html | RIGBlaster Interface | An AMAZING source of software programs / links |
Other sites for information about Digital Communications
http://web.recorder.ca/~ve3bdm/DIGNTS.HTML
http://aintel.bi.ehu.es/psk31theory.html
Know of other sites that would be of interest? Send them (or yours) to ve3rek@rac.ca and have them published here.

D. Lortie VE3REK - SGBWS ARES.
Copyright © 2003 [South Georgian Bay West Simcoe ARES]. All rights reserved.