Welcome to Festival City Amateur Radio Club
Callsign VA3PRC IN ASSOCIATION WITH THE HURON-PERTH CHAPTER OF THE CANADIAN RED CROSS SOCIETY
Warning Pictures are these Pages are very large they will take a fair amount of time to download if you decide to view them

Welcome to our Club Station Page which is located at the Canadian Red Cross Building in Stratford Ontario.
Below is a picture of the Old Tower System we had up unitl mid July 2000 when disaster struck and it came down mysteriously
At the near the around Mid-October 2000 after couple months of Red tape we got the authorization during thast time period we found an Cushcraft r7 in the basement which was donated to the red cross a couple years early by Gary j. Gini VA3QQ who has since left the region. We put the Cushcraft r-7 up 80 mtr dipole up in the old Compound were the other tower was located and we were back in business should a we need the communications for red cross. During this time we scrambled and got authorization for a new tower system and started the new project in November 2000 dodging snowstorms and everything the Mother Nature could throw at us on the weekends in November we managed to beat Mother Nature and Old Man Winter and get the System up and running.
Below here is the new tower system that went into Operation on December 9 2000.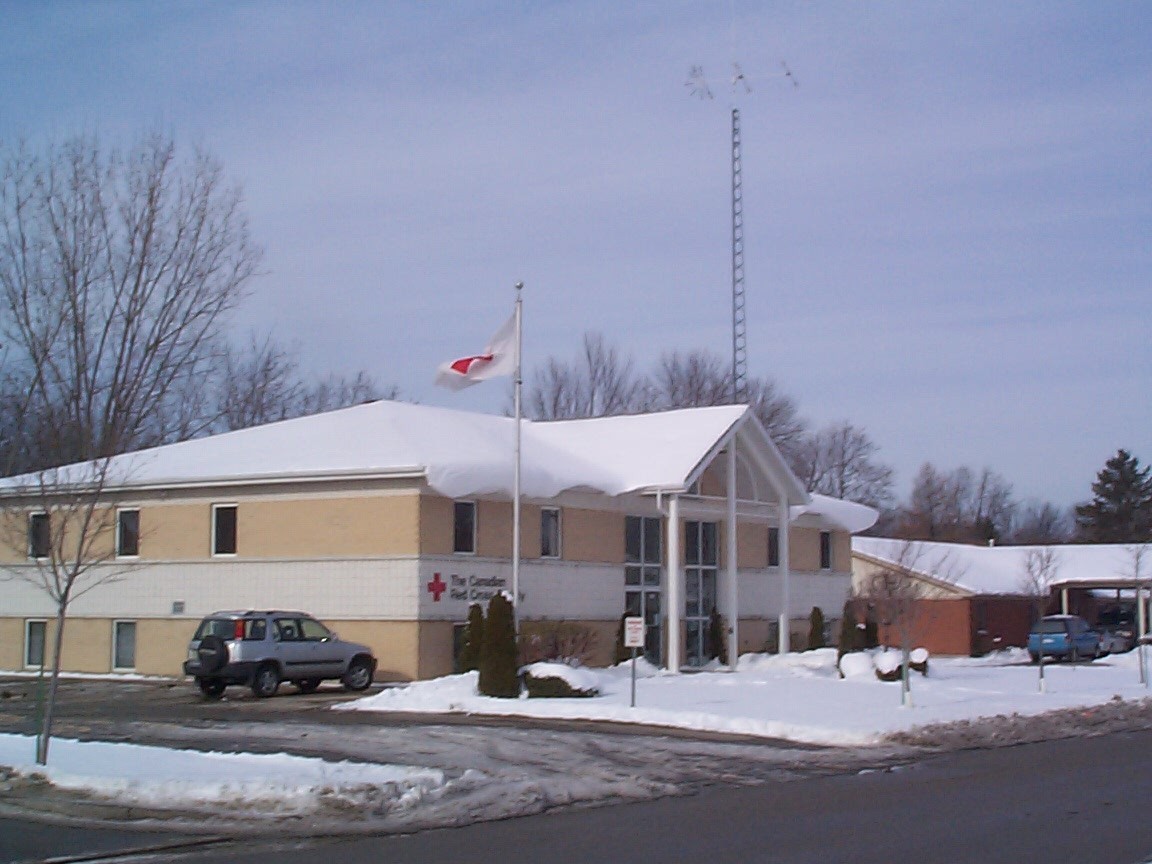 Shortly after this outdoor Project was completed we started Phase 1 of the indoor Project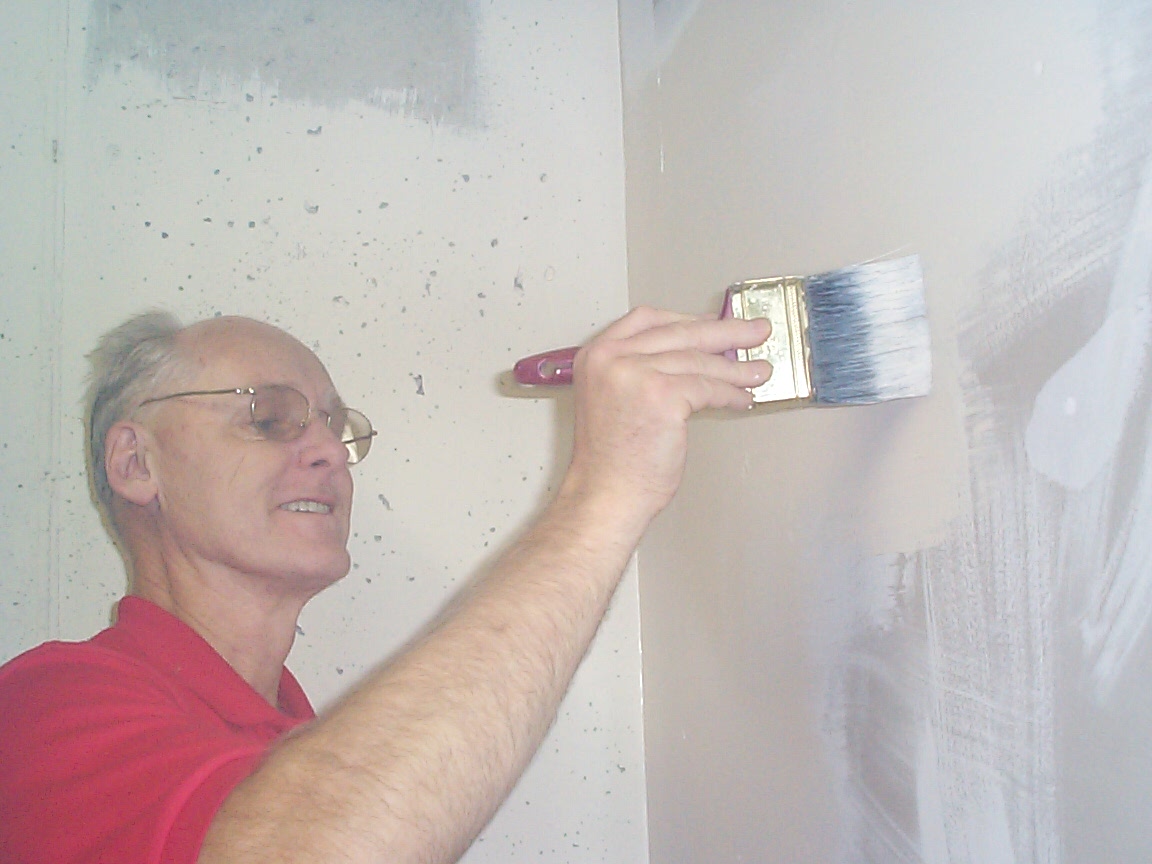 Larry ve3htw applying the first coat of Paint to the New Station Room During Phase Two
Randy ve3aaz checking out DX at the Club station using a TS830S During the Rac Winter contest in Dec2000
Equipment at Club Station
One Kenwood TS690S (ON LOAN TO CLUB)
ONE YAESU FT 101E (DONATED BY DON MCKAY VE3MJM)
ONE AZDEN TWO MTR RADIO (DONATED)
ONE CUSHCRAFT R7 VERTICAL
ONE TOWER WITH DUAL BAND VERTICAL & MQ4-SR MINI-QUAD PROTOTYPE (DONATED BY TGM COMMUNICATIONS )