Welcome to the official Web Site of VE1RMG ...

ALSO:


---

ve1rmg@qsl.net
Why not visit ROBERT'S ROCK PAGE.
VISIT CANADIAN BLOOD DONOR'S PAGE
---
Old VA1 VAS QSL Card.
THANKS TO INDUSTRY CANADA FOR THE NEW CERTIFICATES!
Check out the ONTARIO DX ASSOCIATION page.
Thanks to Bob Chandler, ve3sre@rac.ca for the LINK
and for signing the VE1MRS guestbook.
---
---
Greetings to all-...-
You are visitor number
Rig TS-690-...-Ant dipole or Gp-...-Bands worked usu 20m.-.-.
<



Coming soon: Lots of good info on the Navstar GPS Operations and inexpensive receivers
(I just bought a Garmin GPS 12 and like it a lot.)


that can track your position anywhere on Earth.
Garmin's Page, "ABOUT GPS" provides a good overview...
For some good info on the Universal Transverse Mercator mapping projection
(used on most topo maps and convenient for GPS use), see UTM Factsheet.





Here is a great map site for

APRS-- Automatic Position Reporting System, which uses GPS and Packet

to actually report a station's location, course, and speed in real time.

A great Canadian site for APRS is VE2AW

Thanks to good ol' Uncle Sam and the U.S.

Department of Defense for the free use of

GPS technology and thanks to Bill for turning off Selective Availability!!!

(Don't forget...the D.O.D. also gave us the internet.)


Why not visit them at:
DEFENSELINK
---
Hey, check out WWV for some info on their time signals and broadcast format.
All amateurs can benefit from WWV's services.
---
MARCONI AMATEUR WIRELESS SOCIETY page
CLICK

to Visit VE1APE page.
---
---
---
---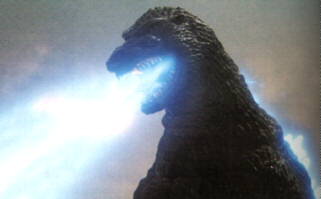 " Roger...maybe the processor is up a little too high..."
---
Please visit again soon, and get YOUR page on QSL.NET !
This is a wonderful service to amateur radio provided by Al Waller, K3TKJ, and I'm sure he likes to see it used. Thanks, Al !


73, VE1RMG