Welcome!
My name is Alan and welcome to the website related to amateur radio station VA3STL.
The site specifically focuses on QRP, digital modes and the use of the Linux operating system in amateur radio.
Use the tabs above to navigate through my pages.
If you have any comments or questions about the pages then please do contact me.
Clubs
I am a member of the following radio clubs and organisations.
Blog now on Wordpress
I have started a blog for station VA3STL and will be updating that more frequently than this site. The blog can be found at http://va3stl.wordpress.com. Please take a look.
QTH
The QTH is Greely, a small and rural part of the City of Ottawa, about 10m South of the downtown core. Ottawa, the capital of Canada, is situated in Eastern Ontario, with Quebec just across the Ottawa river. Click on the maps below for the location.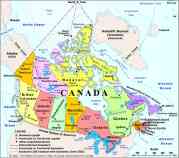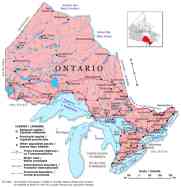 The maps are from National Resources Canada. who allow non-commercial reproduction.
Map of Contacts
This shows contacts since the start of Dec. 2007
Recent contacts
01/01/2008
KD8CVL 40m CW Mike in Hartland, MI
KA2BSK 80m CW Eric in Jackson, NJ
For more recent QSOs see my journal.
Recent Website Changes
02/01/2008
Added blog details and Platial map of contacts
25/04/2006
Started adding my homebrew projects to the QRP page.
06/03/2006
Added the Clubs links on this page.
11/02/2006
Updated the logged contacts. Added a '2005 contacts' page.
31/10/2005
QTH details added.
21/10/2005
Went live with the new style of pages.
About the pages
The content on this site will grow so please bookmark and return.
These pages were created by using the Bluefish editor.

The CSS style sheet was an open source style sheet designed by Pat Heard of fullahead.org and was obtained from the open source web design website.
If you want to use material from my web pages, please feel free but please observe the Creative Commons license. All I ask is that you cite me as the originator of the material and give a link to this web site.
If the content you want is material which I have taken from another website, then please go to that source, and obey their copyrights.
Use of the information from these pages is at your own risk. Please exercise the due care and attention.
Last modified 02/01/2008