John Schroepfer Violin #76
This is my favourite violin. I purchased it from Ed Schroepfer in 1990. It was hand made in 1932 by John Schroepfer of Antigo, Wisconsin.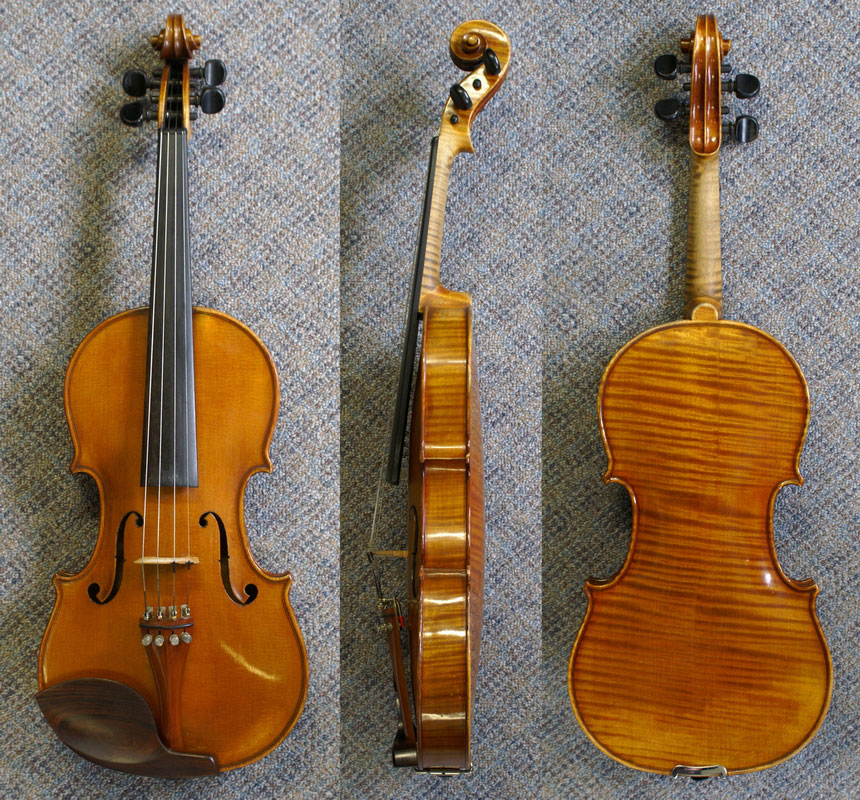 As you can see it has a nicely flamed one piece maple back.
It has a wonderful mellow tone, great resonance and lots of volume.
Here is a picture from 1986 of Ed Schroepfer, John's son. He is holding #76 and one other his father made for Ed's sister.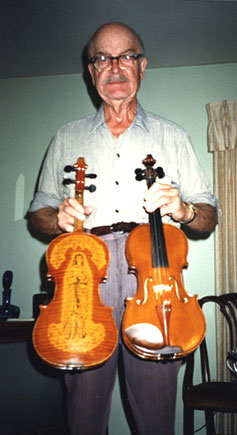 It had St.Cecilia painted in Indian ink on the back and angels on the front.
In his luthier career John made 138 violins.
Here is a copy of the original order form for a John Schroepfer violin.
"click to enlarge"
I have searched for more information of John Schroepfer Violins and this is all I have so far.

Taken from the book "The Violin Makers of the United States". Thanks to Steve Eddy.