Welcome to the official Web Site of ...
THE
TOMMY GORDON
AMATEUR BOXING
CLUB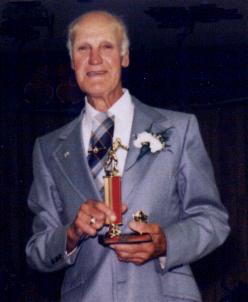 TOMMY GORDON (1911-1999)

Inducted Into Boxing Hall of Fame
Sept. 26, 1987 at Ring '73, Glace Bay.
You are visitor number
TRAINING: MONDAY, TUESDAY, THURSDAY, 6:00 TO 7:30 PM.

For information call Frank at 736-3161.
---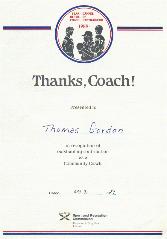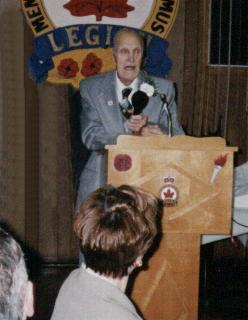 CLICK TO ENLARGE TOMMY thanking everyone CLICK TO ENLARGE
at TOMMY GORDON NIGHT
Mar. 16, 1999 at Sydney Mines Legion.
TOMMY always provided encouragement!
Pictured here at C.F.B. Cornwallis.(DND Photo)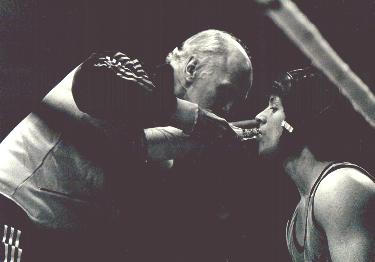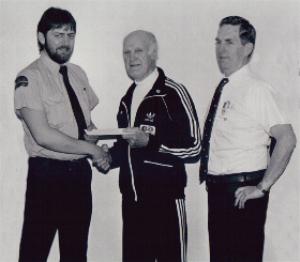 CORNER WORK! Another Presentation, with Frank(R), Manager.
---
---

Lloyd Mac Dougall just before victory CLICK TO ENLARGE
in Glace Bay Bayplex, 1998.
Lloyd made good use of the
"Tommy Gordon Jab" in his match.



D.J. Barry wins again!





Robbie and Curtis... Steven MacDonald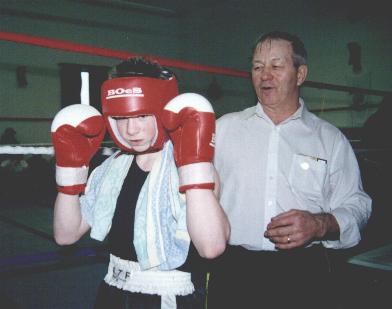 Curtis White with Coach and Canadian Boxing Hall of Fame Member Ron "Babe" Clarke.
Bob with John Sampson on focus pads.
John is about to throw left hook.

For a good hook, keep the elbow up, and pivot on the front foot.
THE WHOLE BODY TURNS FOR POWER...
The heel of the back foot should strike the ground just as the fist hits...!
---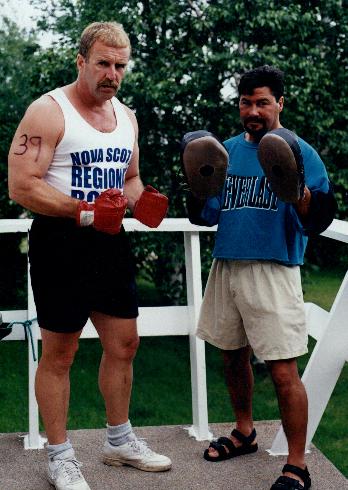 We Can Relax After a Tough Workout!


"Here is the fierce vulture...
watching for boxers not doing roadwork...
or (UGH!) smoking...!!!"
[email protected]
Check out THE CANADIAN AMATEUR BOXING ASSOCIATION page.
Here's some good reading... "INSIDE BOXING" and some good advice from Ken Winokur.
"THE WARRIOR" on the pads with Kenny Weldon.
(Hmmmm...those elbows look a little wide...)



Some Well-Known Cape Breton Boxers...




Greg Martin, Blair Boone, Scott MacIntosh, Brad Ross, Rocky MacDougall, Francis Morrison


(Olympic Steak-Out for Scott MacIntosh, Dobson Yacht Club, Aug. 18, 2000.)





Scott MacIntosh John John McCarthy
Why not visit ROBERT'S ROCK PAGE.
VISIT CANADIAN BLOOD DONOR'S CLUB PAGE
---