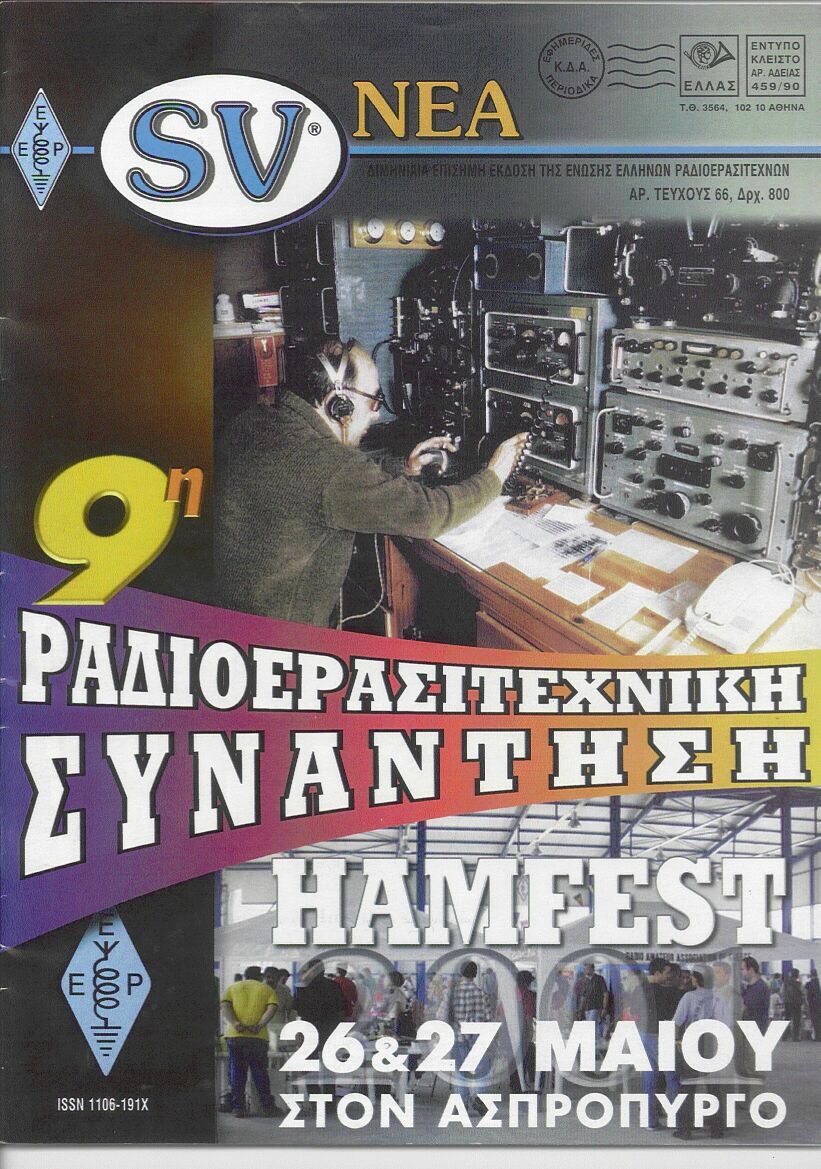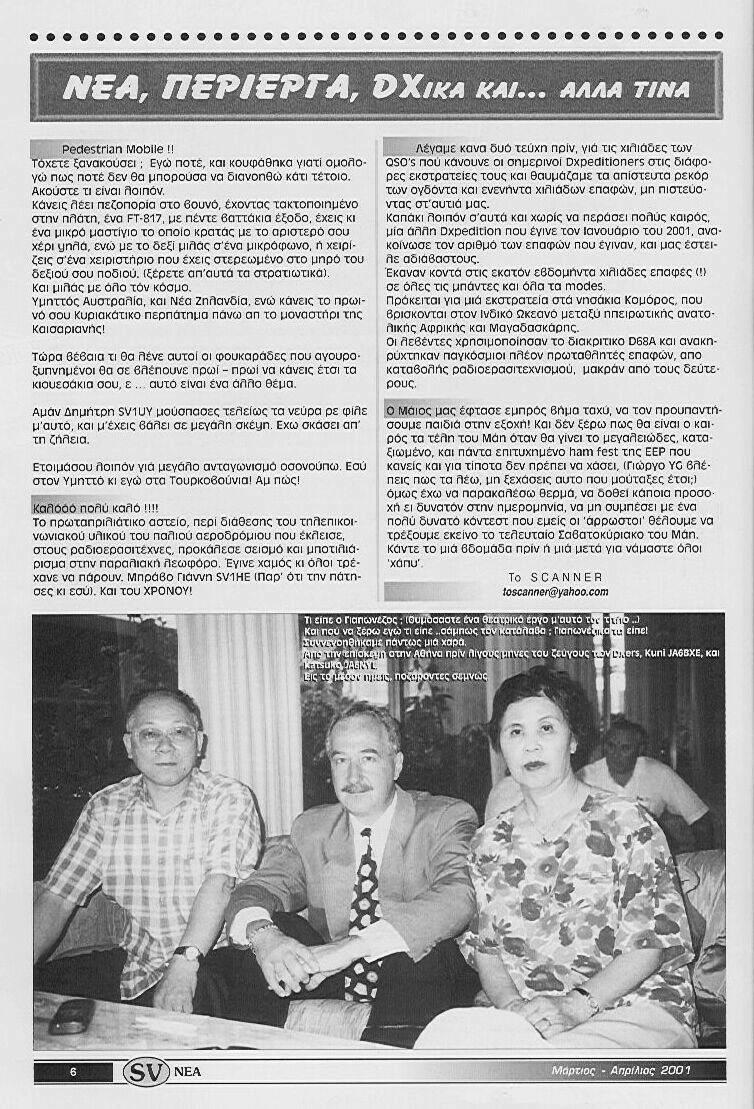 Translation from March-April 2001 issue of SVnews (the official magazine of the 
Radio Amateur Association of Greece) by Demetre SV1UY

NEWS, CURIOUS NEWS, DXnews and other....

Pedestrian Mobile!!

Have you heard such a thing before? Well I haven't and I was really surprised because 
admittedly I could never imagine that there was such a thing!
So listen to what it is.
They say that you walk on the mountain having fastened on your backpack an FT-817, 
5 watt output radio, holding a short whip high up with your left hand, while talking 
into a microphone with your right hand, or keying a morse key fastened on your right 
thigh (you know these military morse keys).
And you talk to the whole world.
Ymittos Australia and New Zealand, while having your morning walk near the monastery.

Now what will the others say when they see you having your QSOs first thing in the 
morning, before they are even totally awake..., well this is another story!!

For goodness sake Demetre SV1UY you have totally broken my nerves my friend with all 
this, and you have me thinking hard about it. I am really jealouse of you!!!

Be prepared for harsh competition very soon. You will be walking on Ymittos and I will 
be walking on Lycabettus! Don't think you are going to get away with it!!!

The scanner (SV1NA)


Translator's notice: It is November now and I still have not heard him on the air!!! 
I think SV1NA is all promises and no work!!! hi hi hi!!!

Athens 4 November 2001


P.S. Translator's note, George SV1NA is unfortunatelly a silent key now. He passed away
     from a heart attack sometime in March 2004 while he was driving to work. 
     Bon voyage George GUD DX wherever you are!!!
     
     


Return to SV1UY's Home Page (My Best DX)