If you wish to order an SOC Certificate (printed on deluxe parchment paper), please stand by... hold on... We will come back later with fresh and good news for you !

In the meantime, please note that a small donation may be requested to defray expenses : US$5.00 for CONUS members, US$7.00 for DX. Of course, we would always welcome more than that.
Paypal may be accepted. More info will be released when available !




Seen in the CQ Magazine !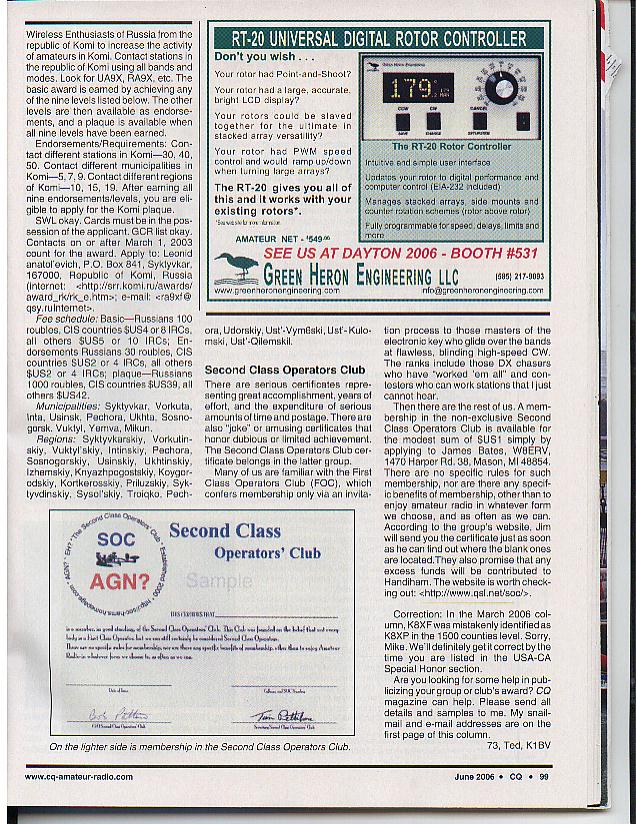 Back to SOC Web site