If you wish to order an SOC Certificate (printed on deluxe parchment paper), please send your request with your name, callsign AND SOC number to :

J. Ervin Bates ATTN: SOC 1470 Harper Rd., #38 Mason, MI 48854

A small donation is requested to defray expenses : US$5.00 for CONUS members, US$7.00 for DX. Of course, we would always welcome more than that. hi hi
Paypal is accepted via erv_SOC at wolverinemedia dot com (please remove the "_SOC" before sending your payment !)





Seen in the CQ Magazine !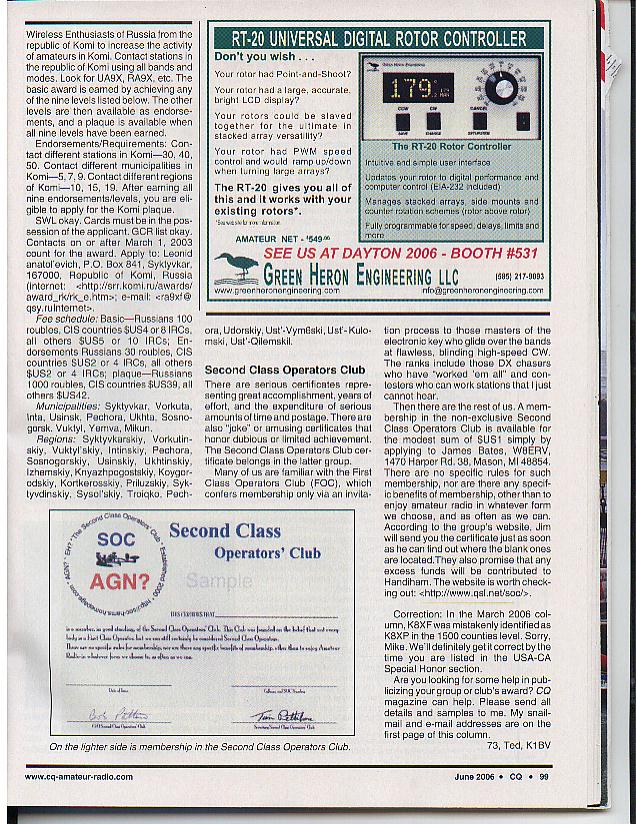 Back to SOC Web site