---
All you ever want to know about SM6USS


Who is SM6USS and what's his name?


SM6USS is a man who was born and raised in Gothenburg. He became a Radioamateur
in the year 1993. His name is Dennis.


A picture off Dennis SM6USS on the web?


Yes, Click here!(Big picture, can be slow! sorry!)


How old is SM6USS -Dennis now?


He is 34 year old (in the year 2001).


Do SM6USS wrk on HF, VHF, UHF, SHF or SIX from his Home QTH?


SM6USS is active from his home only at VHF (144MHz)
But he is active on UHF (432MHz) and SIX (50MHz) from the Club station - SK6AL -


This Clubstation... Where is the QTH and the wwLoc and Parish?
Are the Clubstation active on HF?
And have the club a web site?


The Clubstations Callsign is SK6AL, and the name off the club is:
Göteborgs VHF Klubb. QTH is in Skepplanda. wwLoc: JO67DX
and Parish: P1004. We are a pure VHF Club so we dont work HF.
Yes, the club has a website, the URL is:
http://www.qsl.net/sk6al


Where is SM6USS Dennis QTH, wwLoc & Parish?


The QTH off SM6USS Dennis is on the west coast off Sweden, in the city
off Gothenburg. In a distrikt off Gothenburg called Angered.
wwLoc: JO67AT and Parish: O211


The wwLocator JO67 is new for me on 144MHz, Is it possible to get a sked on 144MHz?


Anything is possible....Hi.. Yes, it's possible to have a sked so you can wrk
the Locator JO67. But my output is limited, just 25watts, but lets give it a try.


Only 25 Watts? OK, what is the working equitment for SM6USS?


Rigg: Yaesu FT-290 R II
Mic: Turner +2 or Turner Super Side Kick
Key: The Swedish key #3445
MASL: approx 100
MAGL: approx 20
Ant: Singel 9 element beam from Vårgårda Radio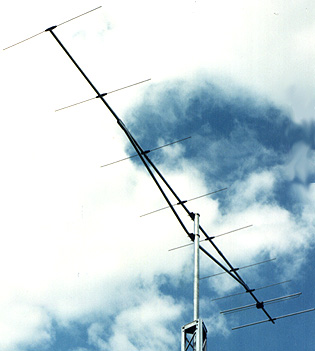 Key? So SM6USS know CW?


Yes, but not fast cw. If you take it easy, it's OK.


Whats SM6USS E-Mail adress?


The adress are:
[email protected]
Or Click down below.....
73's de Dennis / SM6USS

---

---
2000/2001 SM6USS