Last update: 01-MARCH-2004
RW4NM has logged 12,611 QSOs
UW4NM has logged 5,041 QSOs
UA4NBD has logged 6,529 QSOs
---
SAMPLE of my QSLs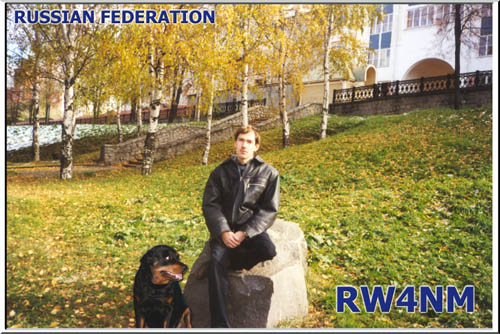 How to use the on-line LOG:
Check the call you had QSO with. Put in the call sing you want to check in.
The call may includes * sign as deleted ending of the call sign.
(G4* means all G4 stations, HA1A* means HA1AA, HA1ABC, etc...)
Click on the button Search to check in the call you have put in.
Click on the Clear button to enter the new call sign.
If QSO found in LOG you can see date, band mhz, mode and QSL status (R+ qsl is received,R- qsl is absent. S+ qsl is sent for you. S- no qsl for you
Good Luck and See you on the air!