NEW DATE September 24th, 2016! RAIN OR SHINE!
The RIAFMRS conducts an annual flea market and auction as our primary fund raiser on the 3rd Saturday in September. It is often referred to as "The .76 Auction". This income funds all of the repeater maintenance and new projects we may be working on. We sell the usual snacks of hot dogs, soda, coffee and donuts, and sometimes a tasty breakfast. We also hold a 50/50 raffle and give away door prizes so our happy customers can go home with some goodies. This long standing event is always well attended and is a local favorite for socializing with those old friends, and of course, making new ones.
The Annual Fall Flea Market & Auction is held at VFW Post 6342, 98 School Street, Slatersville, RI on the 3rd Saturday of September. This is an outdoor event, but there is a large covered pavilion to keep everybody safe from the elements. We are easily accessible, only 0.6 miles off Rt. 146 just before the Village Haven restaurant. When you arrive, please park in the lot away from the main VFW building.

Flea Market opens at around 8:00 AM and spaces are $5.00 each. Spaces are available under the pavilion on a first come first served basis.
Auction begins at 11:00 AM usually runs until about 3:00 PM.
Talk-in is on the 146.760 repeater (67.0 Hz PL tone., - offset).

For further information contact Roland Daignault - N1JOY,
19 Davis Road
Westport, MA 02790
n1joy@arrl.net, or call (617)-839-9081

Map and Directions by Google Maps




2011 Auction Highlights Video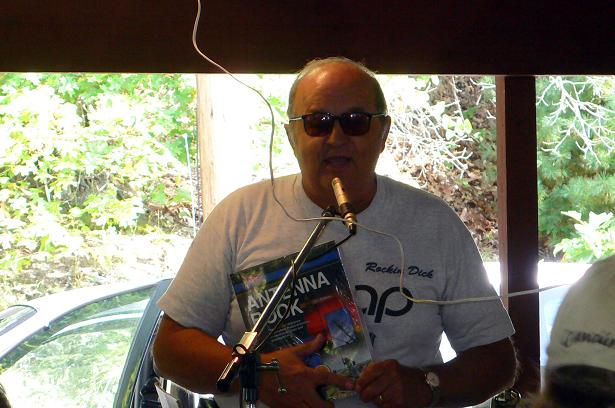 Rockin Dick W1HQV Auctioning ARRL books.



K1OCD & K1OCD/K (/Kid) with their winning ticket. Adam's son
pulled dad's ticket from the box, and what a surprise it was!


The 2007 crowd was bustling!



W1HQV auctioning off an ARRL Handbook while WA1POX assists.



Dick auctions off a nice FT-101EE with KD1HA as his lovely assistant.



K1KYI (sk) is the money man on auction day.



The food table is busy selling coffee, donuts, & hot dogs.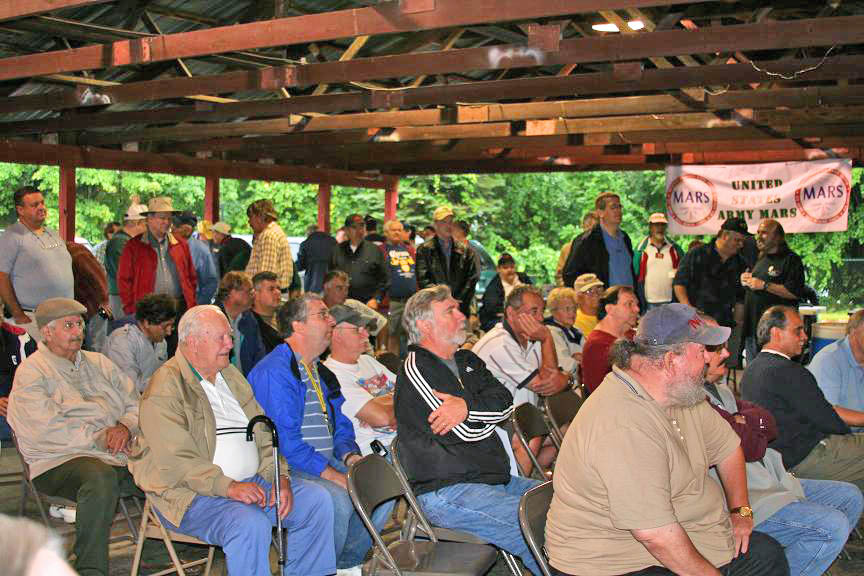 The auction goers waiting to place their bids.